When I reviewed Vulcan TKL Pro last year, I gave it a 9/10 and claimed to never replace that keyboard – I held true to my word because it's one of the best in the market. Fast forward more than a year later and we have Roccat's Vulcan II Mini – a much smaller counterpart with customizable key caps, updated switches and features. It's a keyboard that's designed with compact competition in mind; and once again, I don't see myself replacing this one anytime soon.
A Large Impact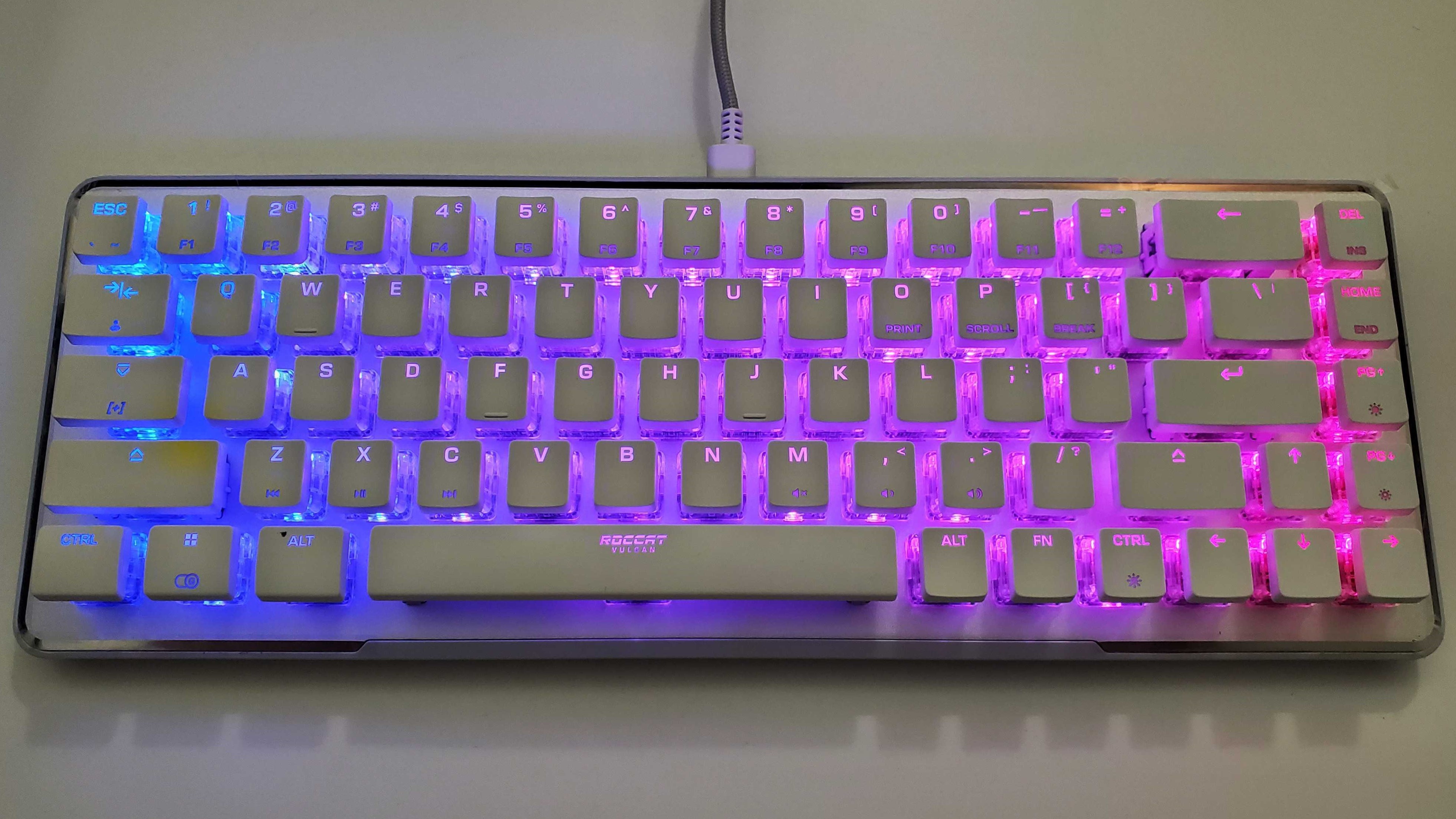 The form factor is purposely minimalist – its width is just shy of 13″ which give you more room to correct your shots with your mouse. The Mini's aluminum front plate solidifies its premium build where the back is just hard plastic with rubber fixtures. Packaged is a detachable USB-C cable for portability alongside the ability to remove the key caps. That means you can get yourself custom ones to fit your aesthetic – and to also witness the upgraded Titan II Optical switch; I mentioned in my previous review that the Titan Optical switch is absolutely fantastic, that statement still stands. Although it's neat that you can adjust the sound feedback through Roccat's SWARM software – it's artificial and I've grown weary of mechanical clicks over time, so here's hoping for a variant that's much quieter.
With the Titan II, you're looking at double the lifecycle than the previous actuators. With 100 million clicks per key, there's several generational usage here. The Titan II seems to have been physically revamped to fit the 65% size – the base clip is definitely smaller overall and the actuation distance is about 1.4mm – that's damn near instant responses. It seems to me that Roccat has reached their pinnacle for these switches. Additionally, there's a dual function capability with 30 key combinations – something I find content creators or developers would entirely benefit from.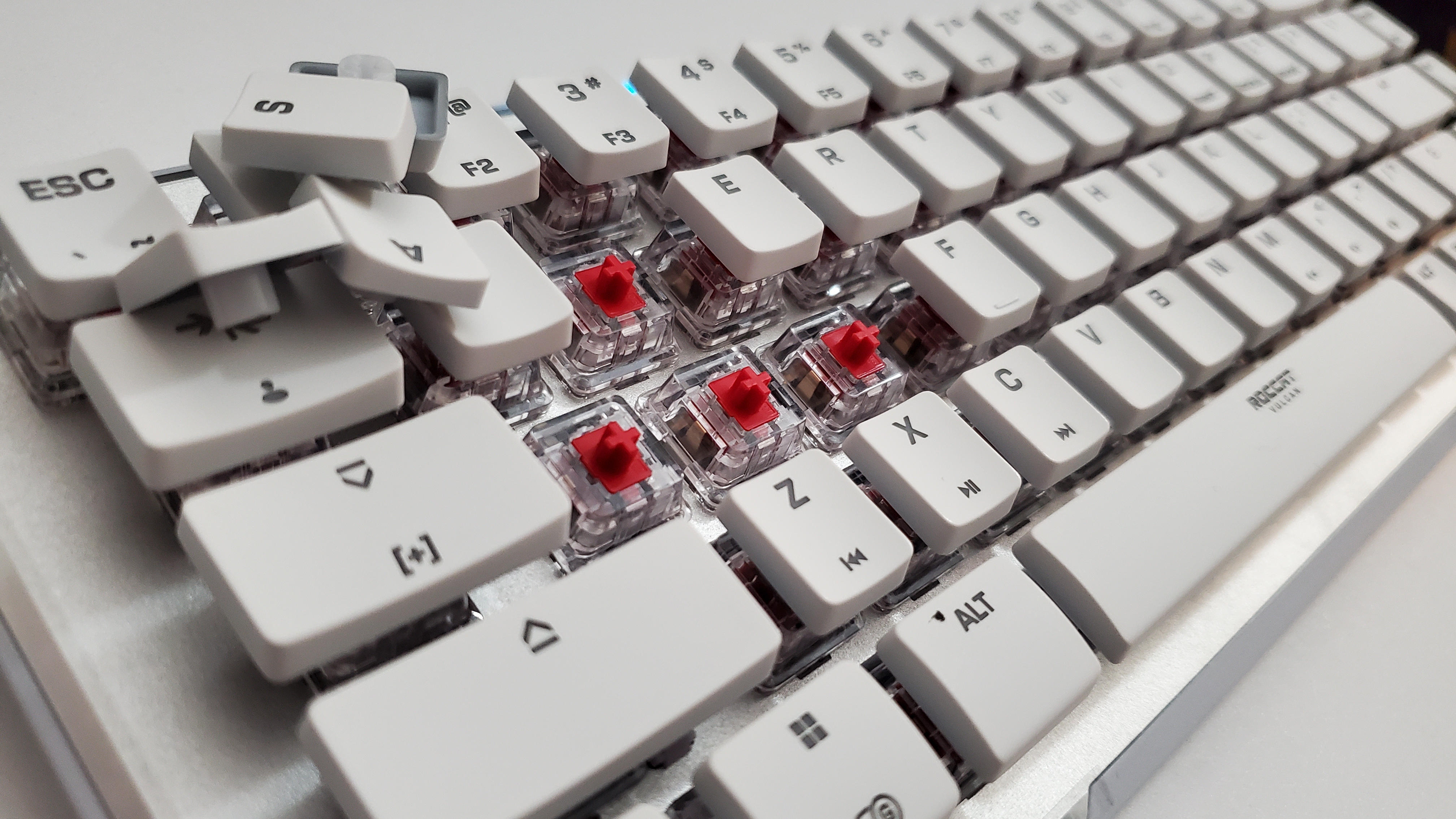 Smaller Profile, More Space
Using the Vulcan II Mini made me realize the importance of space when playing MnK; I play on a L-shaped desk where the corner is entirely used for my elbow rest and mouse flicks. With the Vulcan TKL Pro, although the profile is small, I still needed to shift it from time to time. Mini gave me that freedom to adjust without anything really being in the way – and given that the design is also entirely suitable for most hands, I found my quick action reflex to still be on point.
And let's not forget Roccat's signature feature, RGB – with the AIMO software you can expect to customize your profile as freely as you'd like, and this time you have 4MB of onboard storage to save and swap profiles with ease. Roccat's AIMO software works excellently when combining other Roccat products of course, so go wild.
REVIEW SCORE: 9/10
It's once again top of the line for Roccat's PC peripherals – and if you're looking for a smaller form factor to angle your positioning better, look no further.
For more on Vulcan II Mini and gaming, follow me on Twitter and other social media here