[Written By External Partner]
Best Desktop Setup to Boost Your Gaming Performance
Gamers tend to want to upgrade their computers nearly every day, and because technology changes so rapidly, we completely understand why. You want to not only keep up with the latest offerings but also ensure your PC is performing as it should. Building your gaming PC from scratch also takes a lot of work and a lot of dollars, but gamers will tell you that it's worth it. Much like any other technical service such as apps, computers, and even mobile devices, they are carefully designed with the user in mind. If we look at what the best social media app is or even what the best poker app is, we can understand why devices need to be optimized, especially when it comes to performance. It works the same with desktop computers. Let's unpack how you can boost your gaming performance on your desktop setup.  
The right CPU
What is a CPU? It's the central processing unit, basically the brain of your computer. This is what makes your computer work, so we need to start here. So, what makes a CPU? While it is one of the more critical components of a computer, it does not run on its own, meaning you need other parts so that your CPU can work as well. The CPU takes instructions from programs or applications and then performs a particular calculation. Here, the process is broken into three parts: fetch, decode and execute. In other words, the CPU will fetch the instruction from the RAM, decode the said instruction, then execute the instruction using the correct parts from the CPU. Now, why does this matter for your gaming PC?
Well, certain aspects are influenced by the CPU; these include frame rates, streaming, and scalable gameplay elements. Firstly, you need to decide what you want out of your PC. And for this exercise, we will go with the overall gaming experience. Here you need to look at the system that will perfect your gaming experience. Next, understand how the CPU works. Knowing on hand will save you hours of trying to create the perfect setup. Then look at the core count, which essentially acts as additional processors. Then we have clock speed. This is the number of cycles a CPU can execute in a second. Lastly, browse through any added features and decide from there what the best will be for you. If you are building your PC from scratch, there are useful tips online to help you along.
Screens
There are so many to choose from, and this is both challenging and exciting. Most gamers will tell you that graphics are everything, and nothing beats playing on a screen that displays every wrinkle, speck of sand, and character feature. So, there are a few things to keep in mind when building your PC. Firstly, what are the types of games you will be playing? Secondly, the type of games will decide the type of screen you need to get. Then lastly, the size; since screens can be quite massive, you need to determine if you need one or multiple screens. On average, budget gaming screens 60Hz or faster are generally accepted.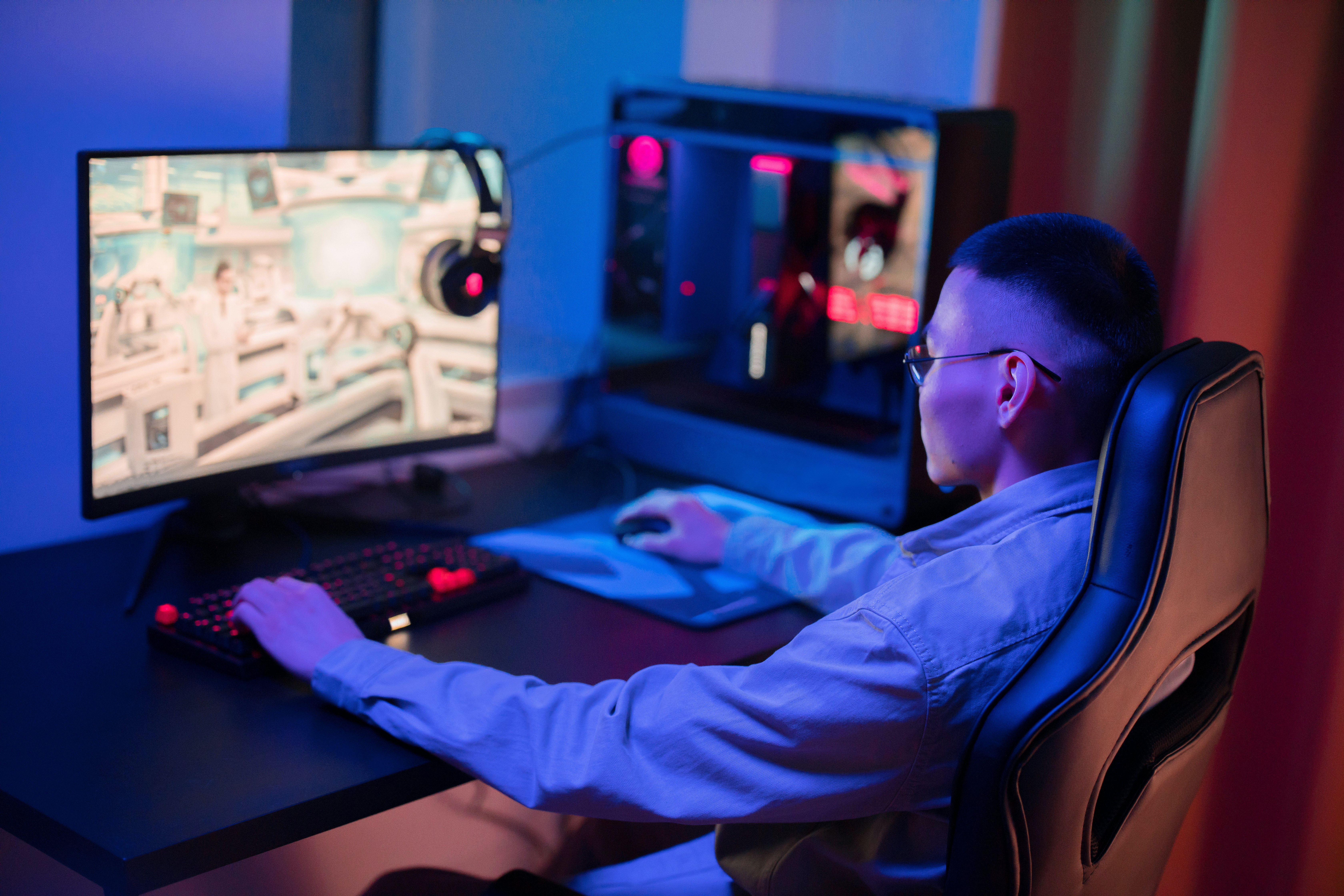 Keyboards
The tech world is an amazing place. You can get novelty keyboards such as Hello Kitty, Marvel characters, and even DC too. Or you can build your one. Yes, it's possible since most keyboards have interchangeable keys, but before you buy, ensure that it is the case. There is no set standard with keyboards; however, ergonomics plays a massive role when making your decision. So, comfort always, remember that you will more than likely game for hours, so try not to stress your hands.
Computer mouse
These little guys can cost a lot for top-of-the-range devices. You can buy one that lights up, has cool decals, and novelty ones too. We once saw a SpongeBob SquarePants mouse… interesting times we are living in. Another thing to consider is, again, ergonomics. Comfort should always take precedence since you want to play for hours. Experts also offer their advice in terms of affordability, grip, and size.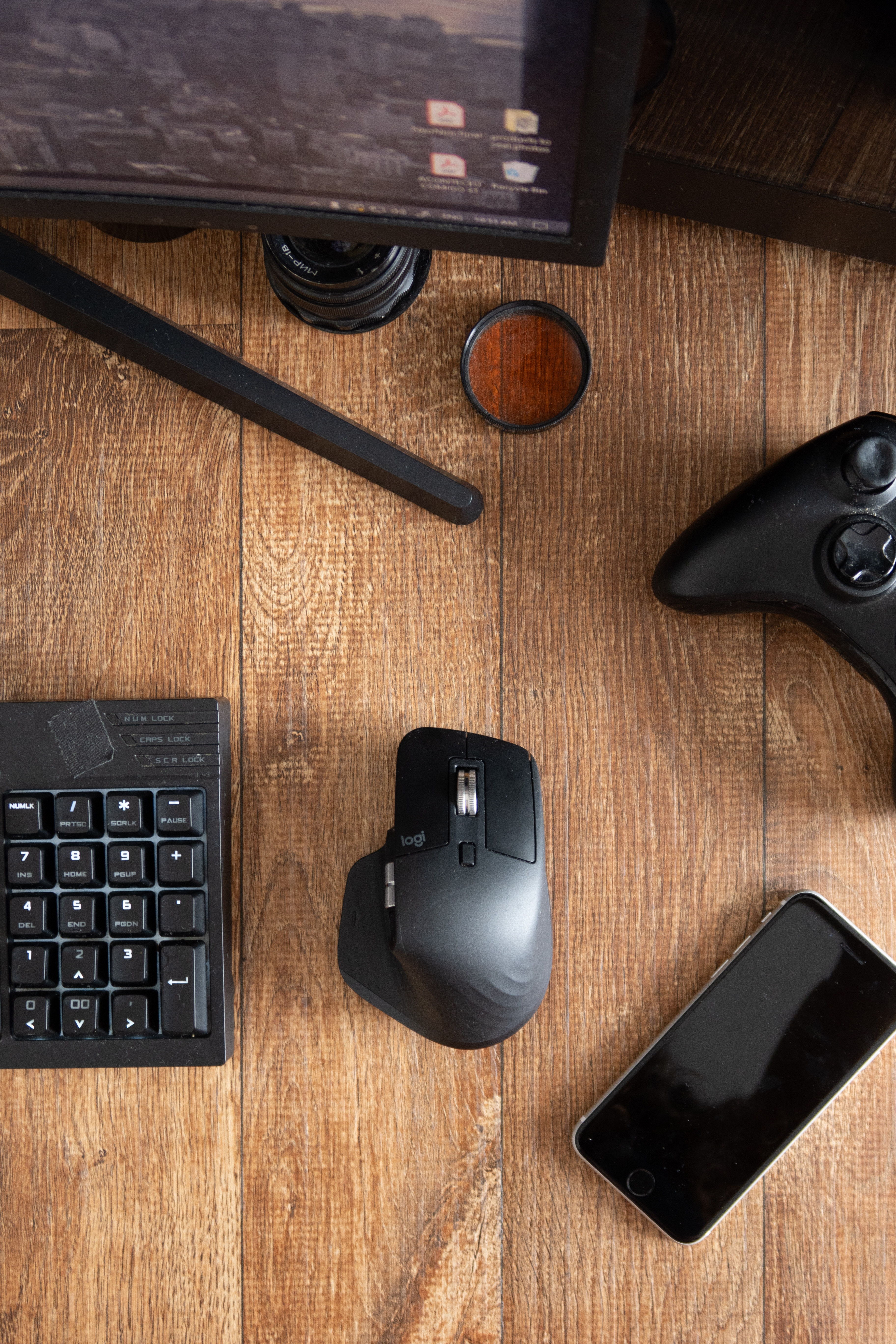 Headsets
Trust us, gaming with a headset is much better. Quality sound can make your gaming experience, so spare no expense when it comes to this. Preference is, of course, what is going to ultimately drive your decision. If you are after full-on surround sound where you get to hear even the birds chirping during a game, then go for it. If you are after only hearing what your teammates are saying, then you have that choice as well. There are no set rules, so long the sound quality is great and your mic works, you are good to go.