Checking out the impressive and compact M2130ad-K8 AIO made me want to go back and revisit the M215a-J6. Like the AIO it is also a 2.1 Soundbar but accompanying that is of course a subwoofer. It also looks almost identical to Vizio's M51ax-J6 5.1 soundbar system but how does it hold up?
Style
Like most of Vizio's soundbars they come in at 36" across and its accompanying subwoofer is almost 10" tall and a little over 8" all around. They both have that "dark charcoal" colorway you are accustomed to with Vizio's soundbars. Buttons on top are clickable and range from Power, Input, Bluetooth, and Volume Controls. Left side of the soundbar has LED lights that only show up when making changes on the device. They also do change depending on what type of audio content it is adjusting to.
Included with the Vizio M-Series 2.1 M215-J6 Soundbar is wires for Optical, HDMI, wall brackets, and power cords for the soundbar and subwoofer.
Setup / Features
Getting this up and running took a matter of moments. Basically, powering it up and connecting to the TV and then syncing it up to the wireless subwoofer. It will give audio queues that it is trying to recognize it and then afterwards you are set.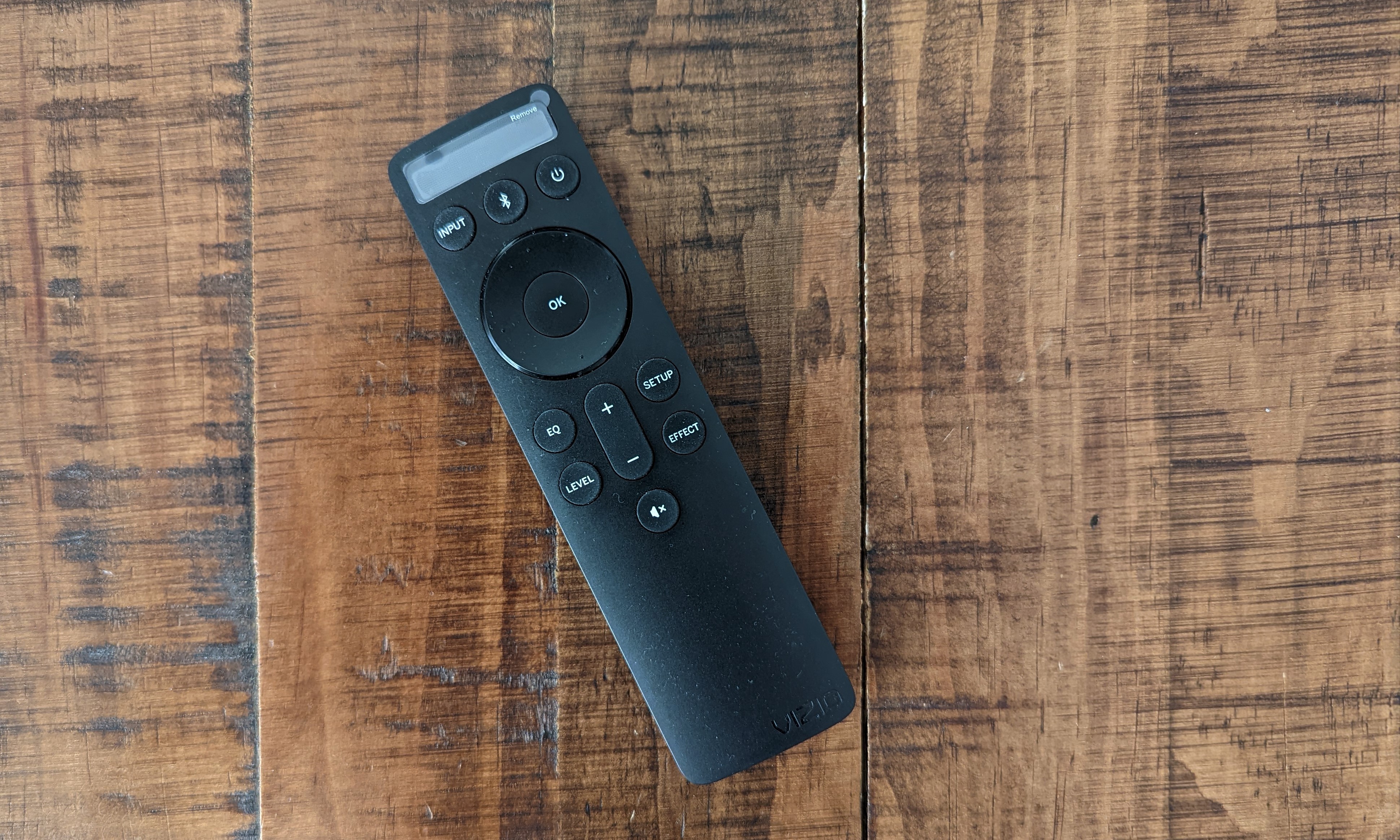 The remote included has a small display that will help you identify what controls you are utilizing. There are various buttons such as the Effect button giving you access to Night mode, VRT:X, and EQ allows you go to different modes such as Movie, Game, Direct, and Music.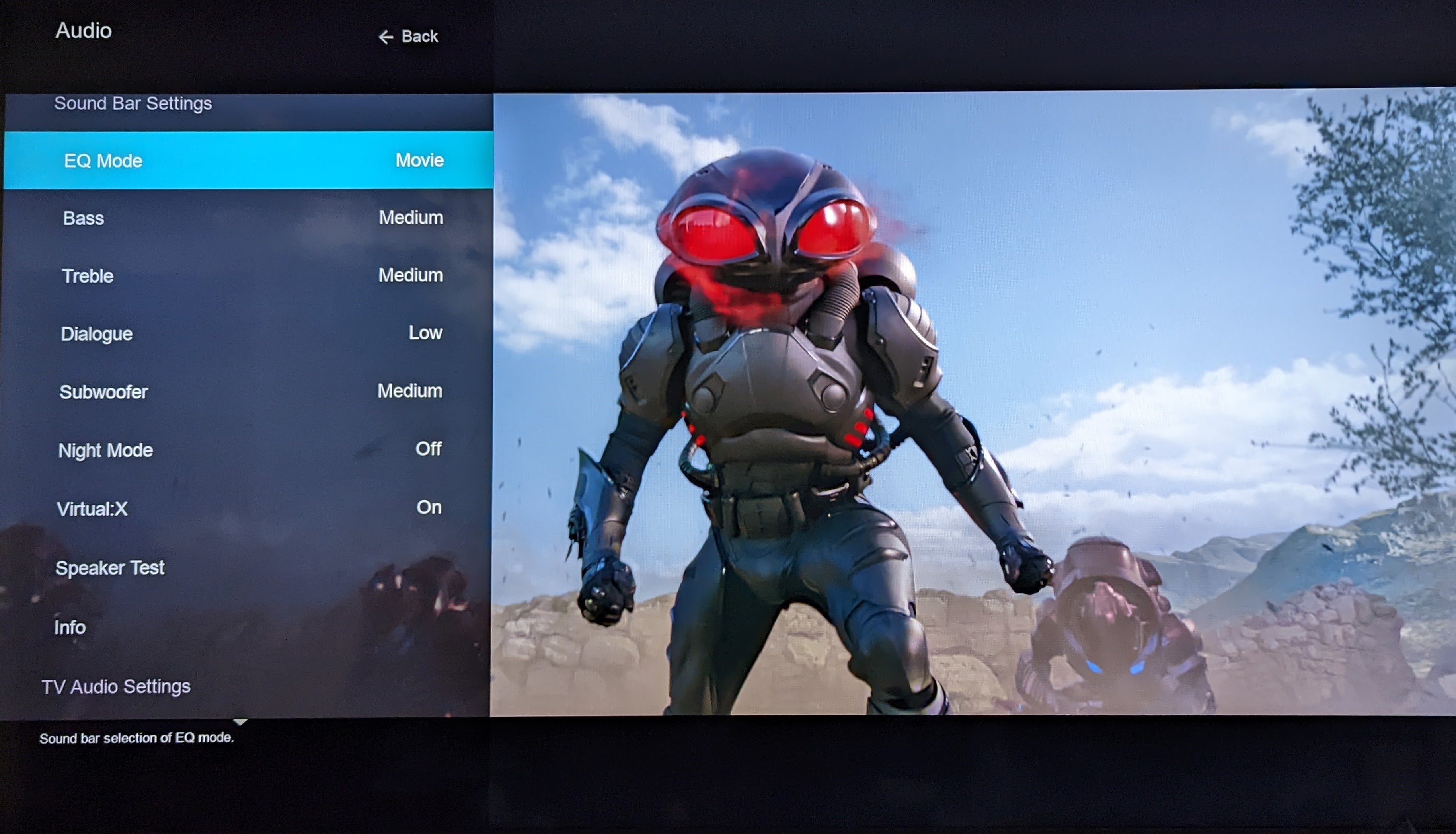 Interesting option now is since Vizio updated its TVs you can access all this on-screen via the Audio option in the menu. This is the same ability I had on the AIO and nice to see it works on older systems such as the M215-J6 as well. I can also adjust the levels of the subwoofer as well.
Sound
This soundbar has a total of five speakers built-in while you get that low frequency from the subwoofer providing some bass. You do get Dolby Atmos & DTS:X support providing you with a detailing listening experience. There is also Virtual: X that essentially enhances your sound into a 3D type of feeling.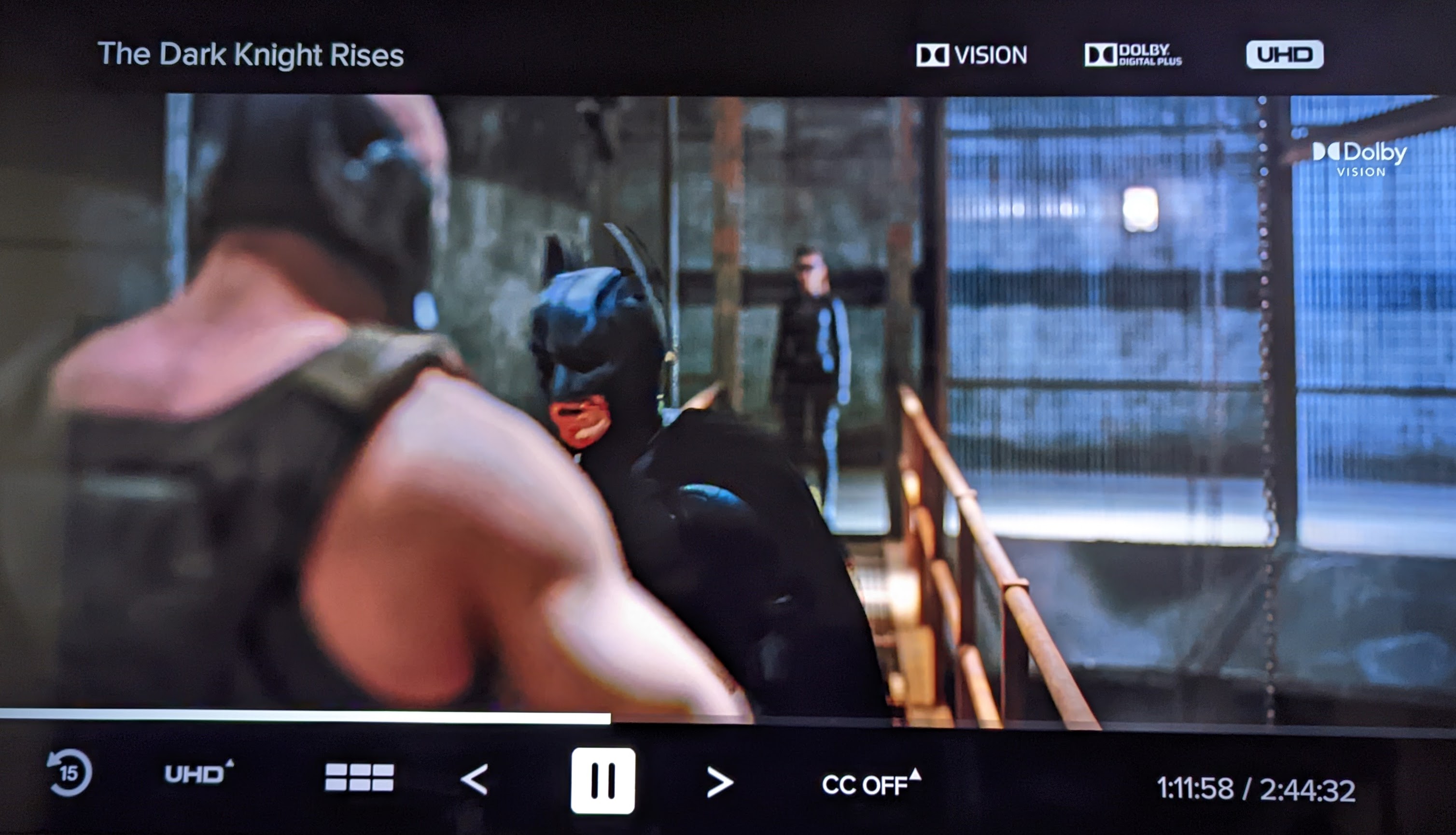 I have used it for my everyday TV watching but of course I love my movies, so I had to get the most out of it. "Spider Man: Far from Home" via Vudu has a plethora of action sequences coming from different angles and it can be felt with that subwoofer. There is a particular Mysterio scene I like to use as it has drones, crashes, voices you name it. Flicking on Virtual: X helps up the ante and helps take advantage of Dolby Atmos. "The Dark Knight Rises" first Batman vs Bane encounter I used with Dolby Digital via Vudu. Punches can be felt but its not as heavily detailed as say the 5.1 soundbar but the sub helps. Playing "Forza Horizon 5" I felt like I was in the driver's seat with the engines revving and the music blurring as I raced around the city. I didn't get this feeling as much in their V21d-J8 I reviewed last summer.
M215-J6 was used with a PS5, Xbox Series X, NVIDIA Shield, and Vizio's Smartcast apps.
Verdict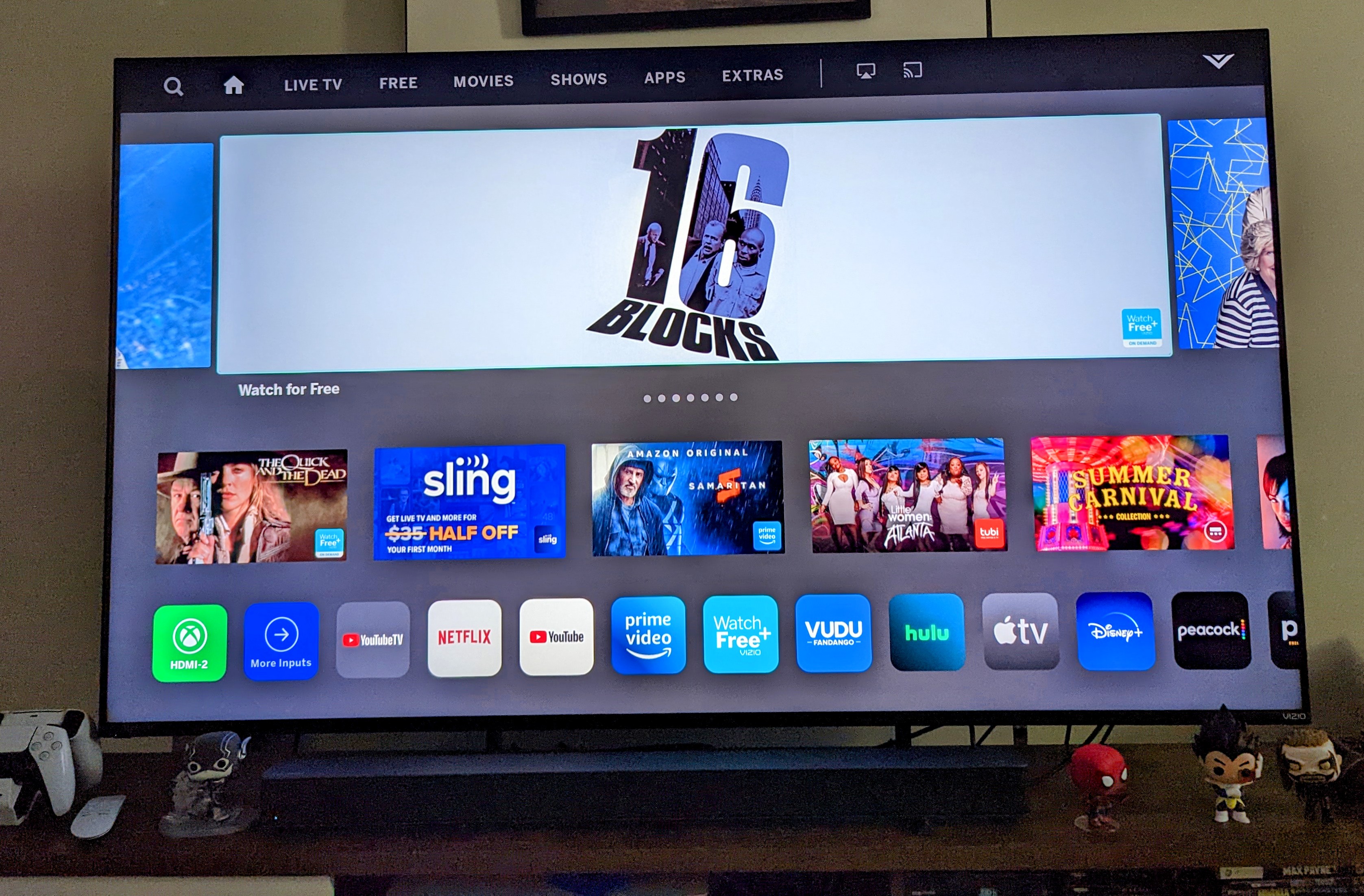 Even though this is a soundbar system that came out last year it still gives you some nice bang for your buck. You are getting a 2.1 sound system that comes with a subwoofer AND gives you Dolby Atmos support. Currently going for $179.99 its not a bad starter system if that fits your budget. If you are looking for something with a newer design and don't need the sub then check out the newer M2130ad-K8 AIO