I'm at that age now where everything just hurts. My joints hurt, my muscles ache, and I get muscle cramps from just sitting too long. Usually, I'll need to try and massage it out myself, but that doesn't always get the job done. So when the opportunity arose to check out one of those popular massage guns, I took it. Enter the Merach Massage Gun M1S. Unlike some other massage guns I've seen, the Merach Massage Gun M1S is a much smaller, almost hand-sized massage gun that's easy to carry around but doesn't slack in the power department.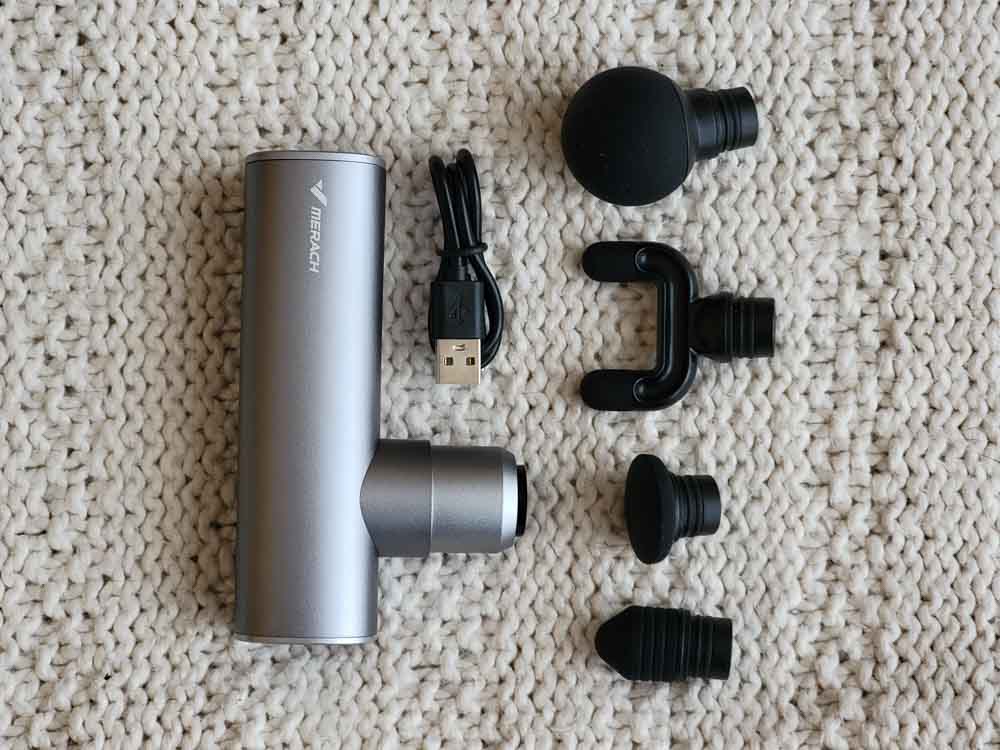 Size is key and I've seen a few massage guns before that were pretty huge. These were ones that didn't seem very convenient to carry around and you'd most likely just keep them at home for home use. The Merach Massage Gun M1S however is about the size of a chubby battery pack with a small extension protruding from it. You would basically hold it like a small gun and massage the bits you need. What I like about the size is that you can easily throw it into your bag or purse as it doesn't take up that much space, though it is a tiny bit on the heavy side.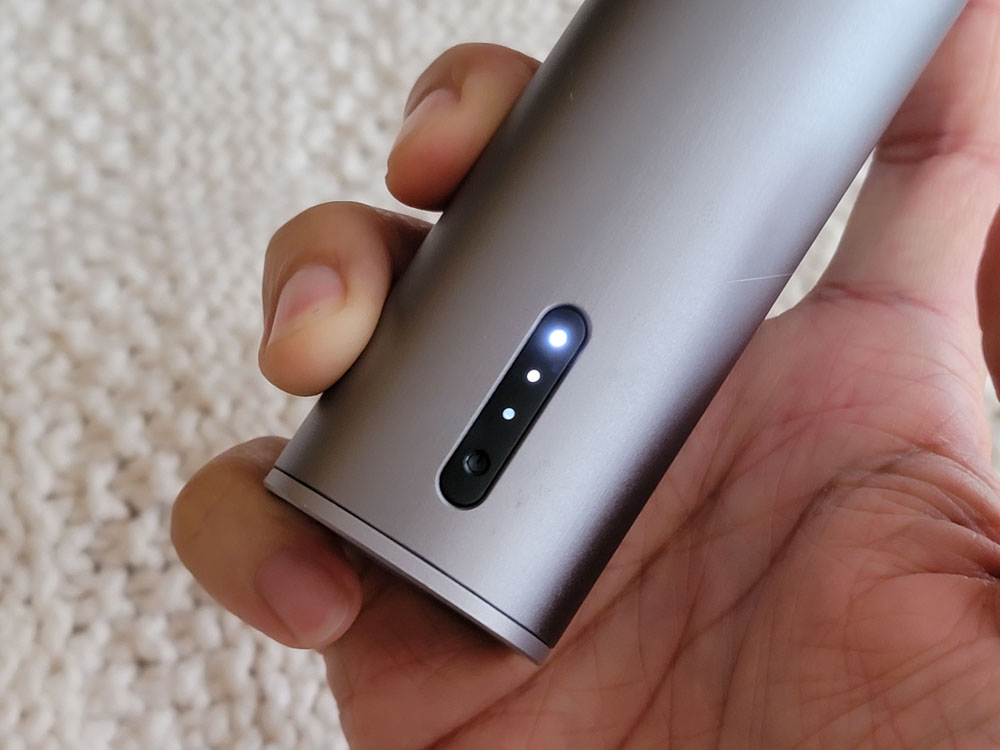 The construction of the Merach Massage Gun M1S is very good as the body seems to be made mostly of aluminum and feels really solid in your hands. It has a beefy 2000mAh rechargeable battery that recharges via USB-C port. The motor has three adjustable speeds and 4 interchangeable massage heads that are used for different parts of your body. Make sure you read the instructions for which heads are used for which parts.
Using the Merach Massage Gun M1S is pretty simple too. Basically, you just hold down the power button and it turns on. Tap the same button a couple of times to change speeds. To turn it off, just hold the button down again to power it off. The massage heads are also really easy to pull on and off, but they stay on firmly when in place. I do wish however that there was some kind of case to hold the extra massage heads.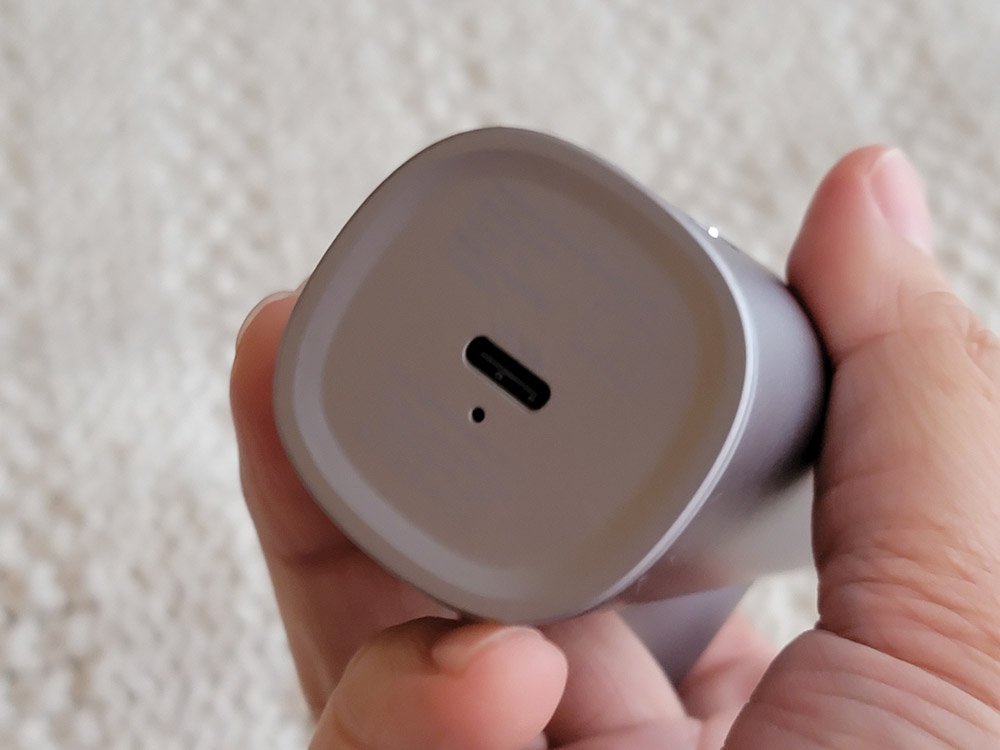 Overall, the Merach Massage Gun M1S is a very good massage gun. The main draw here is that it is small and easily carried around with you. This is a portable massage gun that has all the benefits of its much larger competition. The Merach Massage Gun M1S is very well made and for the most part, should last, in terms of durability and longevity. I appreciate that is uses the newer USB-C standard for charging because that means that you can charge it with the same cable you use to charge your phone with (if you're on Android), and that it includes different massage heads for different parts of your body. So with that said, this is a great option for those looking for a portable massage gun that doesn't break the bank.
You can grab the Merach Massage Gun M1S here on Amazon.