In what has already been a weird year for gaming as we're still getting through post COVID life, 2022 was looking like it was going to be a big year for XBOX and Bethesda. It was looking to be an even bigger year than last year which gave us Halo Infinite and Forza Horizon 5. Xbox even announced their summer showcase coming June 12th. The gaming community was excited and for XBOX fans this was HUGE. Until now.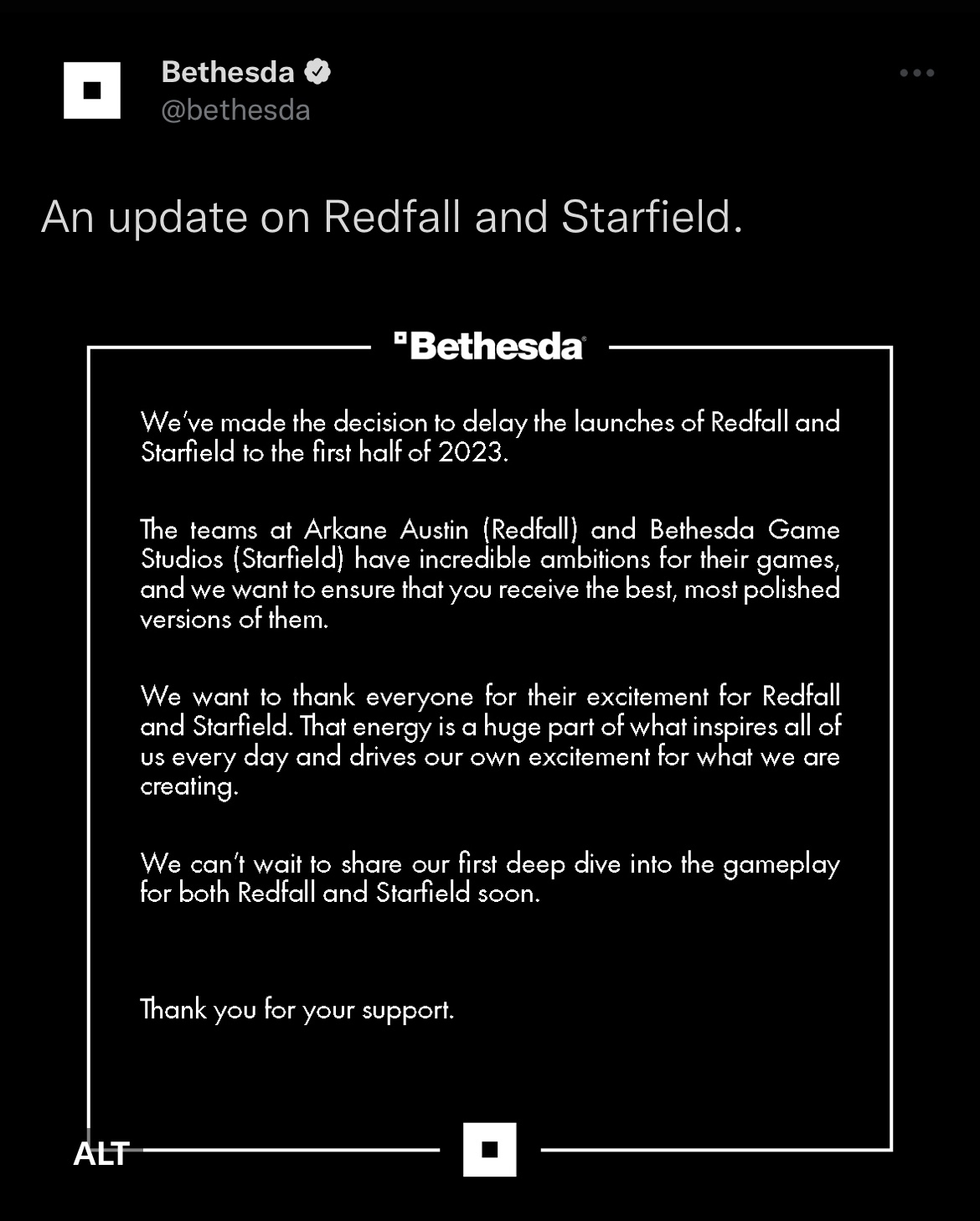 The one game that everybody wanted to see was undoubtedly Starfield. Starfield has been shrouded in secrecy and it's easily the most anticipated game this year not named God of War and even God of War didn't have the hype around it like Starfield has. With this game being delayed along with Redfall, XBOX dealt a big blow to their fans and many are left wondering what MS will have to offer for the rest of the year considering as far as AAA games go, it's been a slow year.
Arkane studios also has a potential banger in Redfall. What looked to be an interesting take on vampires and vampire hunters has now been delayed as well and that game doesn't the hype but it was a big deal.
While many XBOX gamers are in a huge panic and angry, we can still expect XBOX and Besthesda to show us where they are to date in Starfield and Redfall and hopefully we'll get some context as why the game has to be delayed. It's a shitty day for XBOX fans no question, but, it's better that XBOX and Bethesda nail down the details and get the game right than lay a massive egg and have a 100 million dollar flop. With Elden Ring stealing the year All things considered, XBOX still has a great lineup of games that'll be coming for the 3rd and 4th quarter. Not a good day for XBOX fans but this is how gaming goes sometimes.