Speck is a well-known accessory maker and one that normally has cases ready on day one when new iPhones are released. Take for instance the latest release of the iPhone 15 series. We're not talking about one or two cases but 169 new cases in 17 different designs and 20 different colors for all four models of the iPhone 15. Many of these use Speck's patent-pending ClickLock technology, including the three new accessories – the Car Vent Mount, Wallet, and StandyGrip.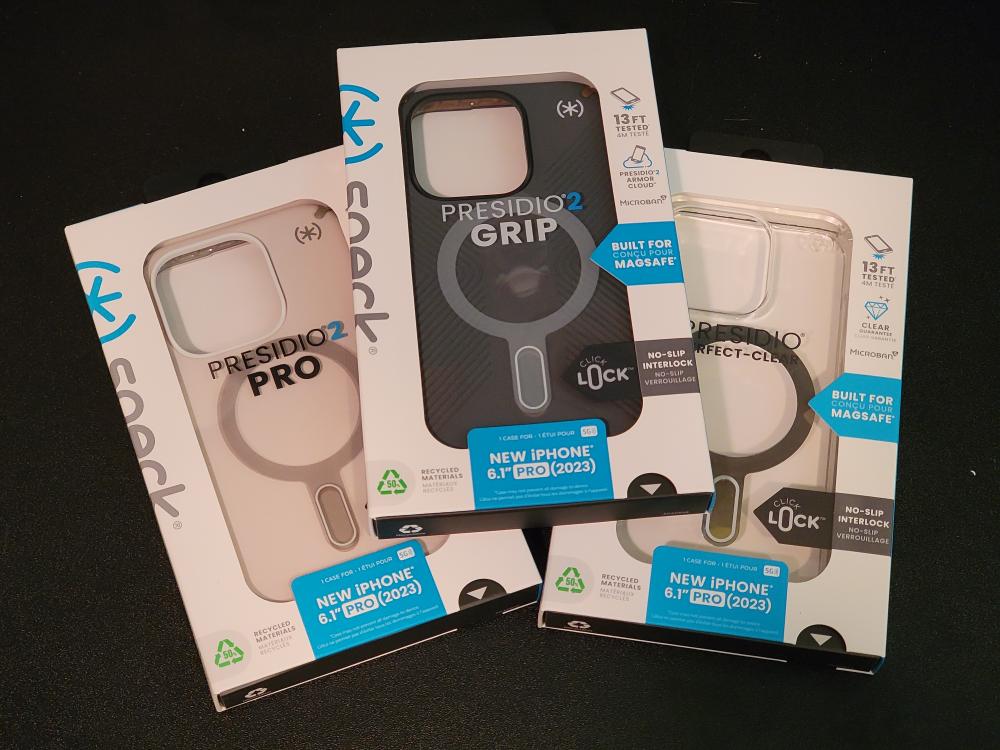 PRESIDIO2 PRO, GRIP, AND PRESIDIO PERFECT CLEAR
The theme here for these is that they all feature MagSafe and ClickLock for MagSafe. The Presidio2 Pro features Armor Cloud extreme protection and a soft touch finish for a sleek, scratch-resistant look. The Presidio2 Grip is 20% slimmer now, and the Presidio Perfect-Clear is supposed to resist discoloration, yellowing, and scratches from its Perfect-Clear coating. All cases feature Microban Antimicrobial protection.
We mentioned the inclusion of the new ClickLock for MagSafe feature which is a new interlock system that keeps accessories in place and aligned in their correct position. These work in conjunction with Speck's latest accessories which also feature ClickLock technology.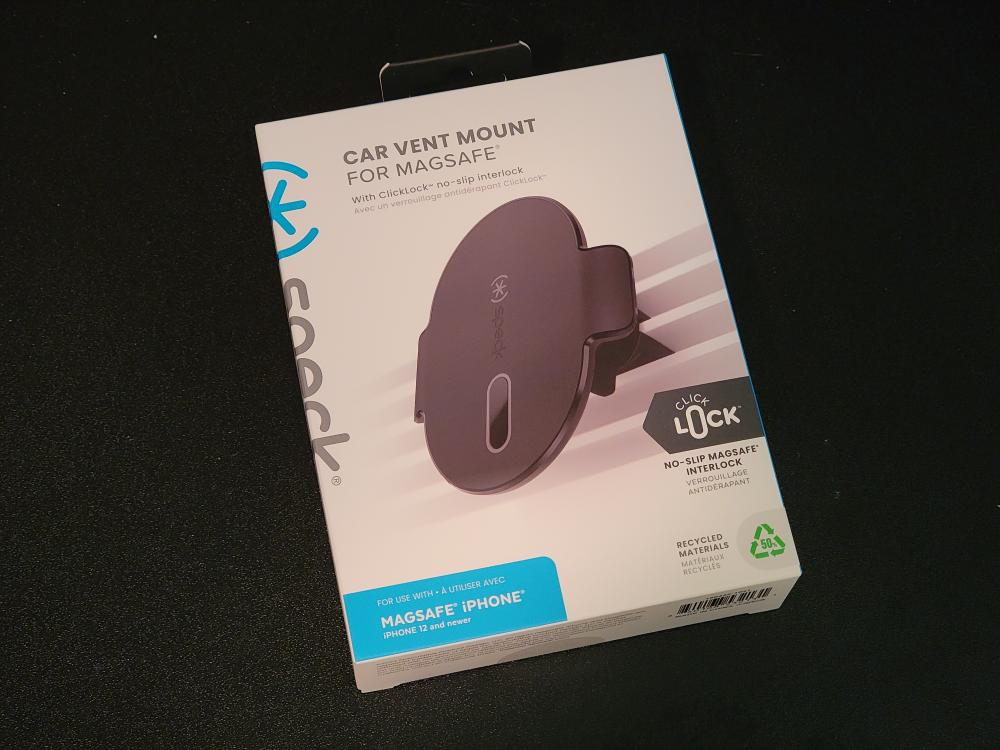 CAR VENT MOUNT FOR MAGSAFE WITH CLICKLOCK
The latest Car Vent Mount from Speck is the Car Vent Mount for MagSafe which features integrated ClickLock Interlock technology. While it was created for Apple's newest line of iPhone 15 devices, it works with iPhone 12, iPhone 13, and iPhone 14. The Car Vent can rotate 360°, has a built-in cable management system, and is ultra-thin.
Note that this does not provide wireless charging and MagSafe is only used to secure the iPhone to the Car Vent Mount.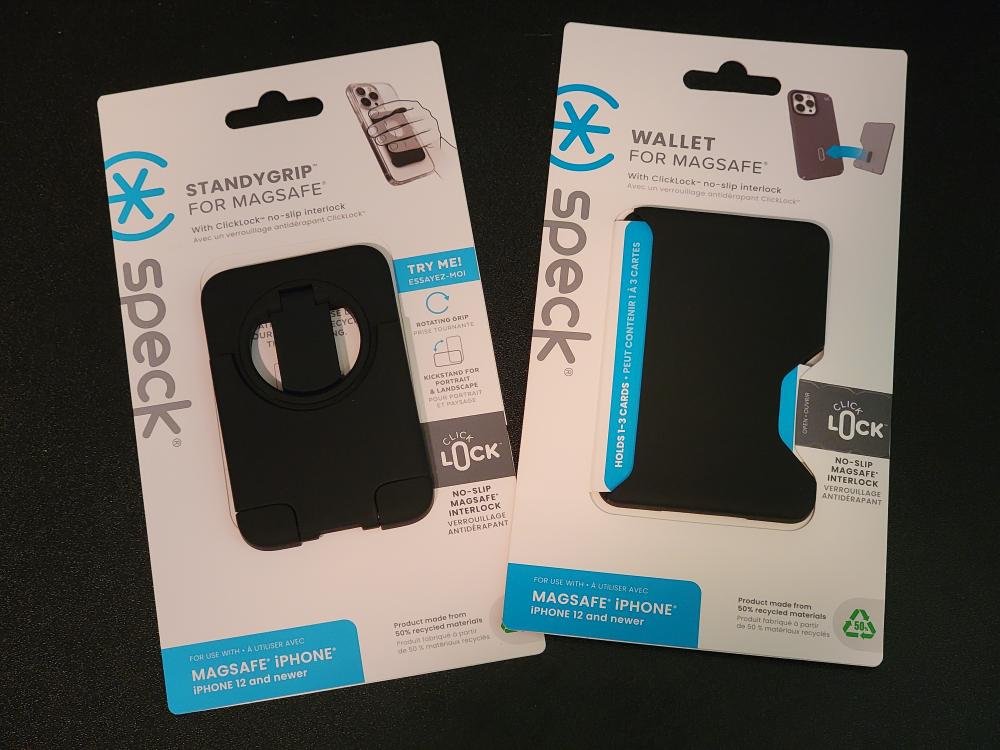 WALLET AND STANDYGRIP FOR MAGSAFE WITH CLICKLOCK
The last set of accessories that feature ClickSafe Interlock technology is the Wallet for MagSafe with ClickLock and the StandGrip for MagSafe with ClickLock.
The Wallet for MagSafe with ClickLock will hold 1-3 cards and you're able to retrieve your cards without having to detach the wallet from the phone. Of course you're also free to remove the wallet if you ever need to carry it more securely in your pocket.
The StandGrip for MagSafe with ClickLock is probably the most interesting of all the accessories. This is a multifunctional accessory that can be used as a stand, a hand grip, and even as a mount for use as a MacBook Continuity Camera. What's really neat is that it all folds flat when not in use and can be used in both portrait and landscape mode.
FINAL THOUGHTS
While these were the only products we got to take a look at from Speck for the iPhone 15 series, there's actually plenty more that we didn't mention here. However, the star of the new lineup is the ClickLock technology and the accessories that create a highly secure magnetic and mechanical bond when used with ClickLock cases for iPhone 15 to prevent accidental separation. This adds an extra layer of performance not seen with other case/accessory combos.
With that said, you can't go wrong with Speck when it comes to iPhone 15 series cases and accessories. With such a wide variety of designs and colors, you're bound to find one you'll love.