According to studies, blue light can be harmful to your eyes, especially the type that comes out of your computer monitor. Not only that, they can cause strain and oftentimes also make your eyes feel tired. However, the use of computer glasses or gaming glasses can help. Glasses like the Gamer Advantage Specter can help protect your eyes from harmful blue light thanks to its proprietary REZME lenses.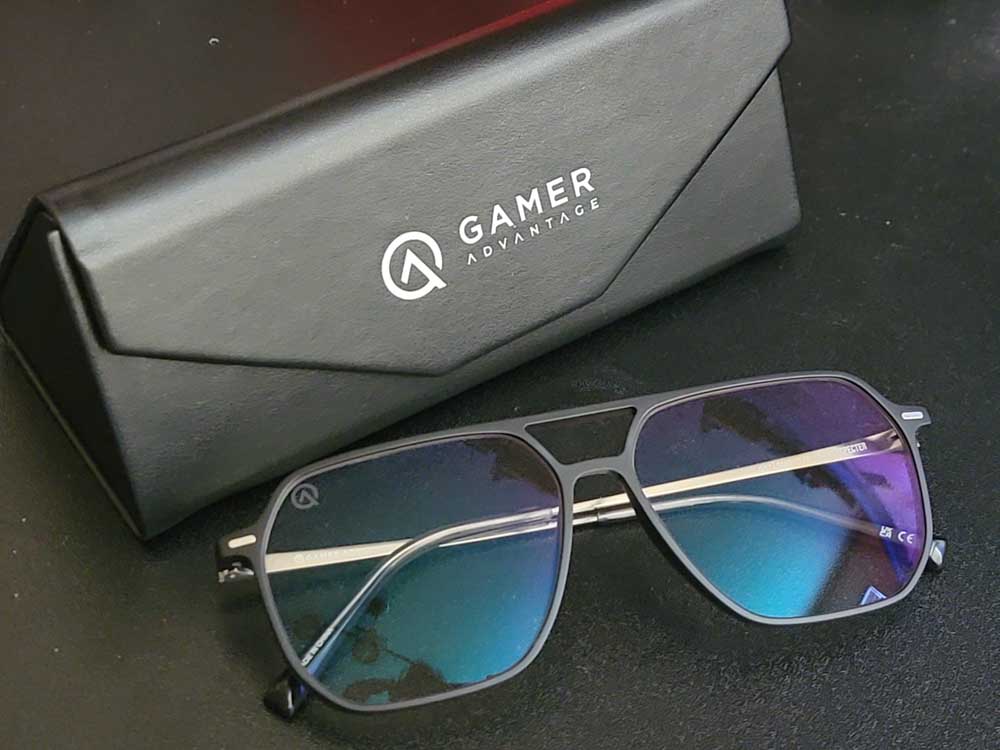 The Gamer Advantage Specter takes its design from the classic aviator shape and gives it a modern twist. The frame is lightweight with metal temples for comfort. The lens is oversized which increases the field of vision so that you can see more without the edges of the frame obstructing your view.
The lenses are Gamer Advantage REZME Focus lenses with proprietary technology that absorbs blue light. Because the lenses are clear, you see more accurate colors when looking at your computer monitor. These are non-prescription lenses and are supposed to enhance focus and productivity by 47%. I'm assuming because it keeps your eyes from getting tired.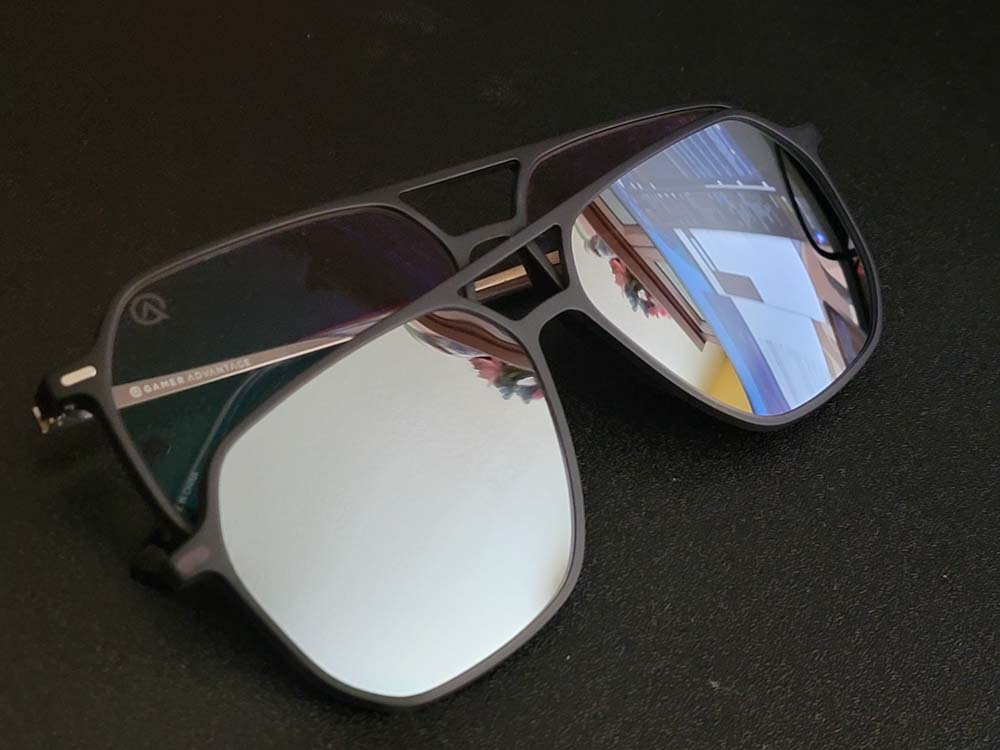 What is neat is that they include a paint of polarized lenses in the package that magnetically clips to the front of the glasses. That means you can use these glasses outdoors as well and aren't limited to just using these as computer glasses. That's also because these have 100% UV protection for outdoor use.
The Gamer Advantage Specter includes a folding case, a cleaning cloth case, and a polarized clip-on as part of the package. Overall, a very comfortable pair of glasses that you can wear all day long that help protect your eyes in the process.