Anker's sub brand Eufy is mostly known for its smart home devices like its security cams and doorbells as well as cleaning appliances such their handheld HomeVacs and RoboVacs to provide you with a tidy home. Eufy has taken things a step further looking to create the ultimate cordless stick vaccum called the MACH V1 Ultra. It is an All-in-One that does not only Vacuuming and Mopping but also kicks it up a notch with hot steaming. Is it good enough to replace multiple appliances?
Setup
For starters you don't have to do much assembling with the MACH V1 Ultra thankfully. All you really need to do is set up the Charging Dock, add water, and the included solution to the Mach V1 Ultra. Next up is downloading the app and letting it charge. Out of the box my Mach V1 Ultra was at about 55%. I believe the instructions said to give it a couple hours for its first charge up. Also, while doing so, I did get a nice firmware update for the MACH V1 Ultra.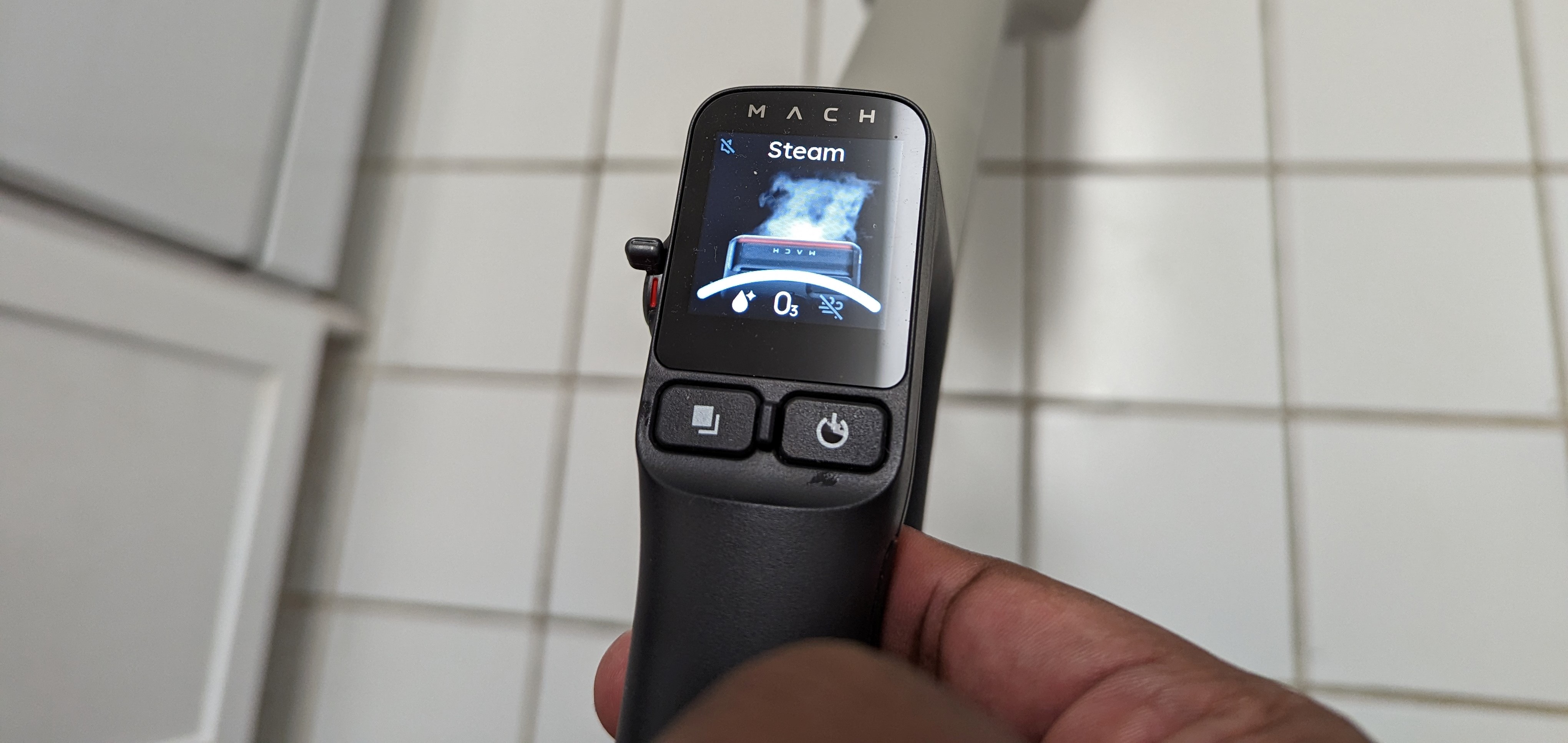 All this can be seen either on the vibrant and detailed LCD display on the vacuum itself or via your smartphone if you aren't nearby. The vacuum does a superb job of using lighting technique to give you different cues of what's happening.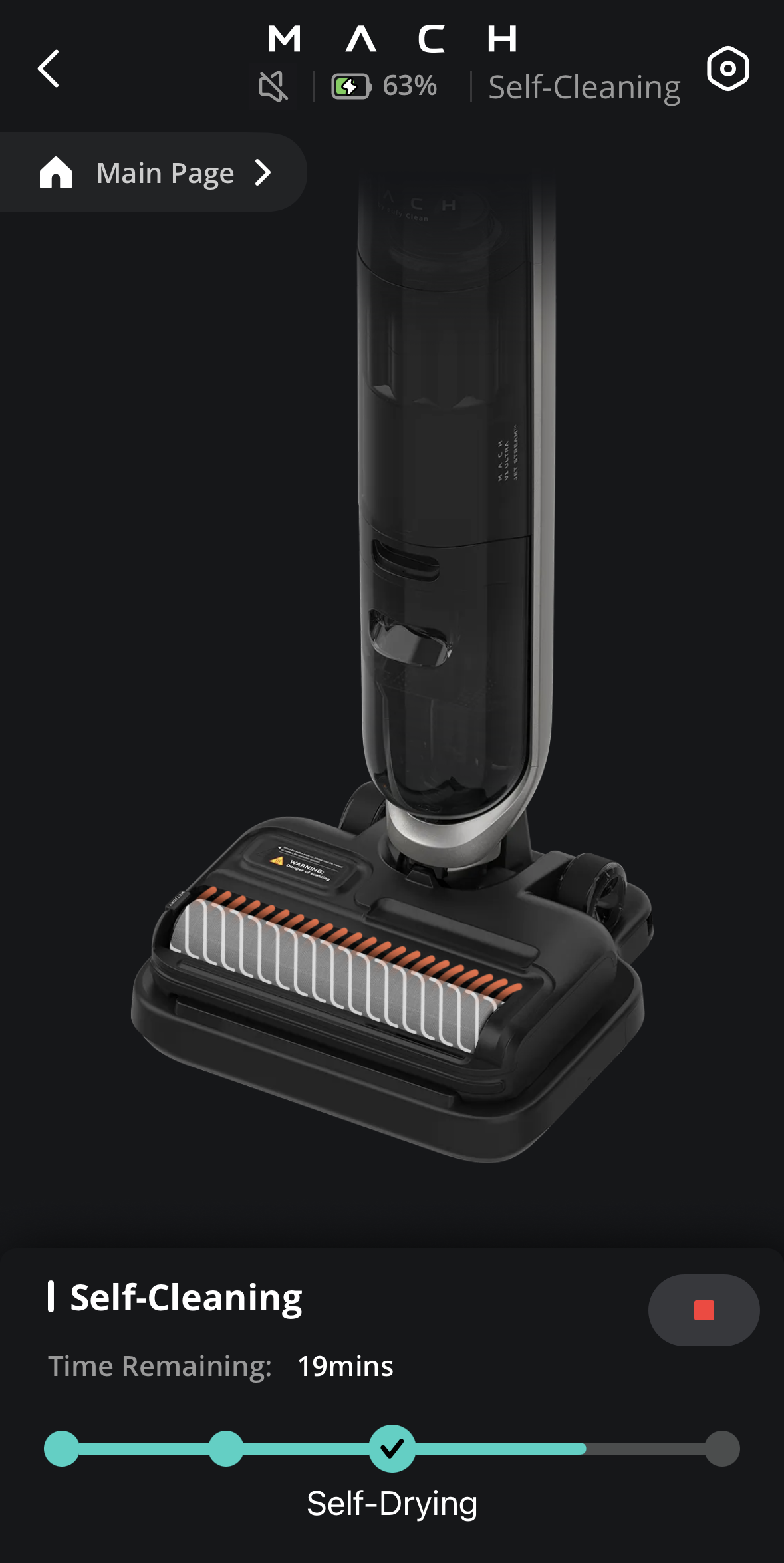 I like that Eufy included additional filters, roller brushes and descaling solution so you won't find yourself already pouring in more money than you already have.
Eufy MACH V1 Ultra includes roller brushes, filters, cleaning solution, charging dock, cleaning tool, and descaling solutions.
What Can It Do?
Eufy assembled the Mach V1 Ultra with so many options. To access the various cleaning methods just requires you to power it on. This can be done by just putting the vacuum in a cleaning position or pressing the power button. Here you can decide to go from Smart, Suction, or Steam. In Smart Mode the Mach V1 Ultra will determine what it feels is necessary for cleaning while the other two are for just vacuuming and just steam mopping. Depending on which option you choose, while pressing on the trigger handle it will utilize more power (ala more steaming or more suction).
Once you are done with your cleaning you can put the Mach V1 Ultra back on the base and set it up to Auto Clean and Dry. It has what's called a Triple Self-Cleaning System which will wash the mop with the included cleaning fluid and will use heated steam and provide it with aqueous ozone removing as many germs as possible. They have it rated at 99.9% removal and is the Industry's First TÜV Rheinland Certification. While doing all this it does make a decent amount of noise(65db) and you can track the process either looking at the display on the Mach V1 Ultra or your smartphone.
Day to Day Cleaning
For most of the year I have been using the Mach V1 Ultra to clean all around my household. I have wood floors all throughout my apartment sans the bathroom and the kitchen which have tiles. As far as suction is concerned, it does a splendid job of getting up debris and hitting some corners thanks to its low vacuum base and the ability to twist a bit. I don't find myself having to go over a spot more than once. As far as mopping Mach V1 Ultra doesn't do a bad job of getting light areas or messes like liquid. If it's something harder like marking or grease, I must flip over to the hot steaming which gets up to 230°F. I do like that the mop doesn't get dirty or leave streaks but that's thanks to Eufy having the mop constantly being cleaned as you go.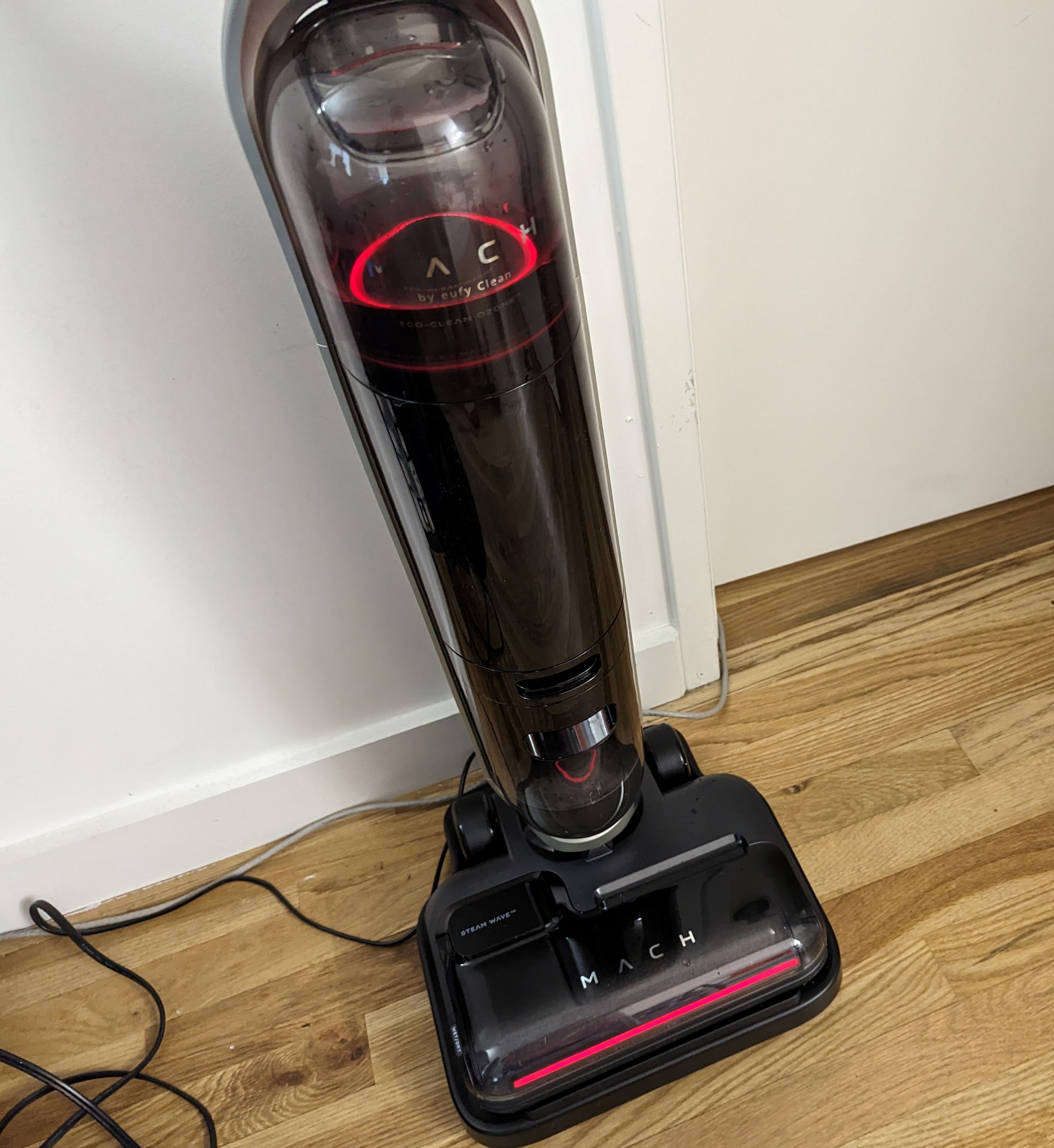 So, while the Mach V1 Ultra does have its own triple cleaning system it still relies on you doing one thing. That would be dumping the dirty water and debris it accumulates after cleaning. The process isn't bad, and it tells you when to do it. But you must bear in mind you need to do this after each clean. I made the mistake of letting dirty water sit for a few days and I went to use the Mach V1 again and it smelled bad and then dumping it leave a horrid stench. Also, mopping/steaming works better on solid floors than say ones with grooves like my kitchen/bathroom tiles. It takes a bit more cleaning to get dirt cleaned between those.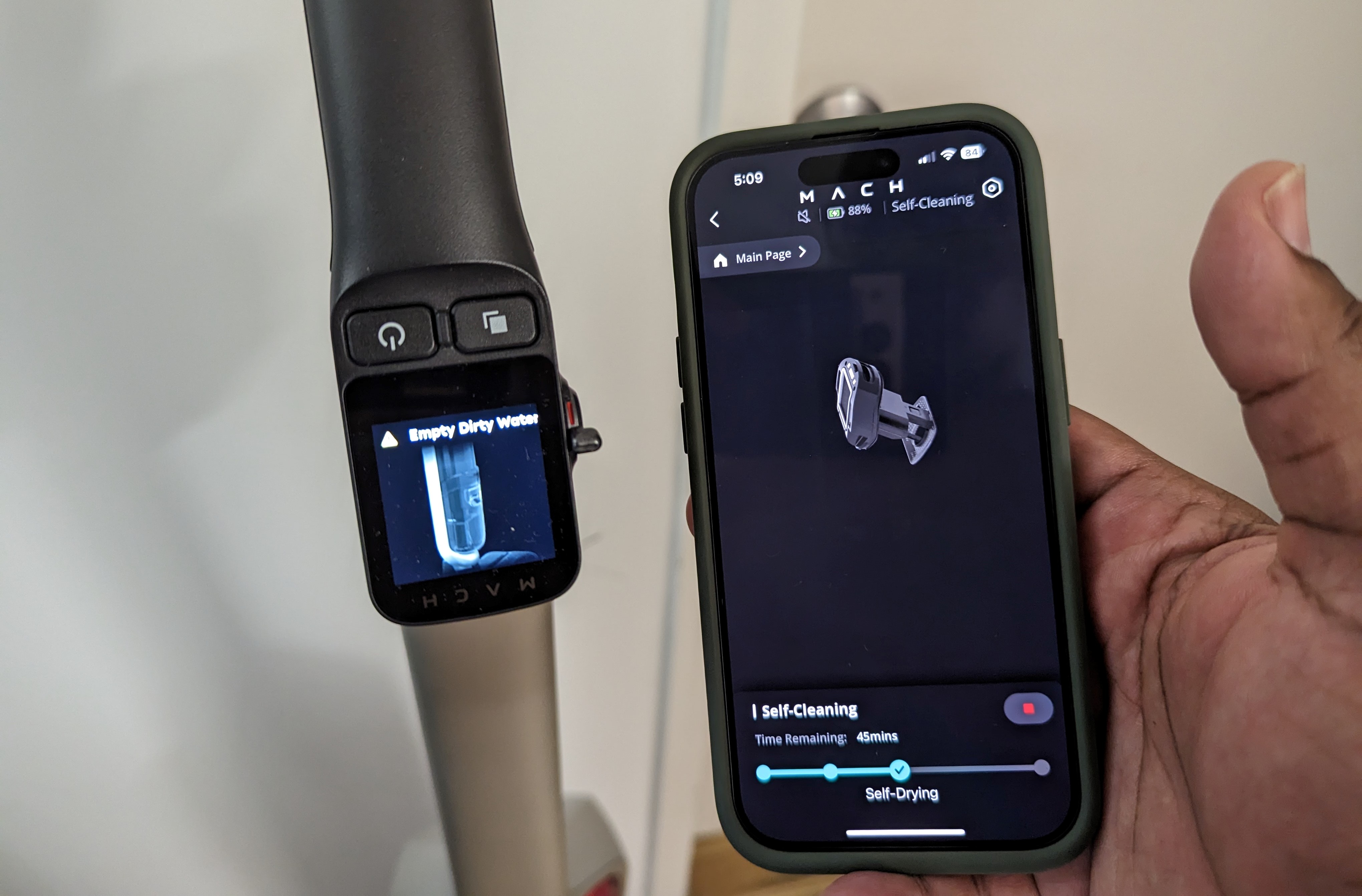 Verdict
The Mach V1 Ultra is a tremendous looking piece of machinery. I love the stylish and futuristic look it presents and the capabilities it provides all in one device. Having a battery life of 82mins is excellent, allowing you to clean your home without worrying about putting it back on the charger. It self-cleaning is through but just remember to dump that water ASAP when done. At a price of $700 it's feasible based as it does the job of various devices rather than paying $300-400 individually for each task.
You can see a quick unboxing of the Eufy MACH V1 Ultra on Instagram or TikTok