| Use on a CLX Gaming PC and PlayStation 5 |
When it comes to gaming headsets, the RIG 600 Pro HS stands out as a formidable contender. Boasting a range of features that cater to both audio quality and user convenience, this headset has the potential to elevate your gaming sessions. From its exceptional audio delivery to its versatile wireless capabilities — all while sitting at an affordable price point, the RIG 600 Pro is set to be a premium choice for those that aren't willing to shell out additional hundreds of dollars.
Comfortable and Light
The RIG 600 Pro follows the same design philosophy as the previous iteration, with resin-like plastic materials housing the internal audio cogwheel. Expect comfort during long gaming sessions, which is paramount for all gamers. The snap-to-fit earcups, swathed in breathable fabric, offer a snug yet comfortable fit. This ensures that you can focus on the game without any discomfort. In addition, the headband is not only cushioned but also virtually unbreakable, promising a durable and reliable gaming companion — though I wouldn't test it. This is by far the lightest headset I've ever used at only 241grams; it almost feels 3D printed? I'm not too sure — but it definitely helps on the endurance aspect, I have not felt any fatigue around my ears.
Dual Connection FTW
At the heart of the RIG 600 Pro HS lies a set of high-sensitivity 40mm drivers, complemented by low-frequency enhancing bass tubes and tuned acoustic chambers. The result is nothing short of impressive – a balanced and immersive game audio that truly brings virtual worlds to life. Every gunshot, footstep, and explosion are delivered with precision and clarity, providing an unparalleled level of immersion. Of course, the biggest element that drew me to the RIG 600 Pro HS is its dual-mode wireless capability. By seamlessly integrating a low-latency 2.4GHz USB-C wireless adapter and Bluetooth connectivity, the headset ensures maximum platform compatibility. This means that while I was playing on my CLX Gaming PC, PlayStation, or even a mobile device like the Nintendo Switch or Steam Deck, I was experiencing lag-free audio without compromise. However, maybe it was due to its pre-release nature, dual connecting gave me problems when chatting on the PlayStation App on my phone while gaming on PC. Nothing firmware updates can't fix.
Versatility and Power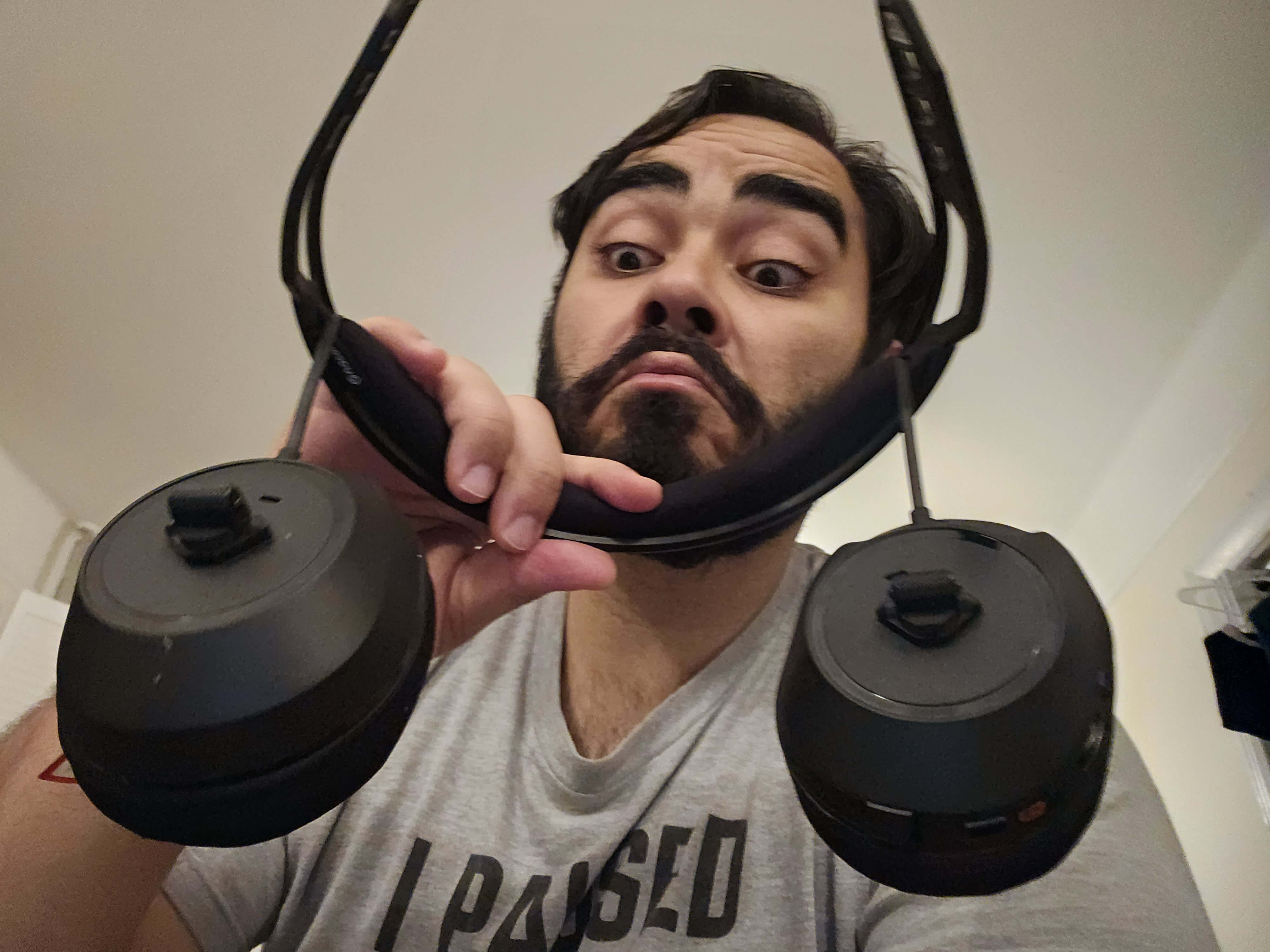 Effective communication is crucial in gaming, especially in team-based scenarios. The high-quality microphone of the RIG 600 Pro HS ensures that your voice is transmitted with crystal clarity. When not in use, the microphone discreetly folds into the earcup, maintaining the sleek and stylish profile of the headset — a neat fit to the futuristic design. The 600 PRO Navigator app opens up a world of customization options. From adjusting equalizer settings to fine-tuning microphone sensitivity, this app puts the power in your hands. Whether you prefer booming bass or crisp trebles, the app allows you to tailor the audio profile to suit your preferences. It's a feature that truly sets the RIG 600 Pro HS apart.
The RIG 600 Pro HS doesn't compromise on battery life. With up to 24 hours of Bluetooth battery life, you can game, stream, and chat for extended periods without the need for constant recharging. Even when using the low-latency 2.4GHz USB-C dongle, you'll enjoy up to 18 hours of uninterrupted gameplay. This level of endurance ensures that the headset is always ready to perform.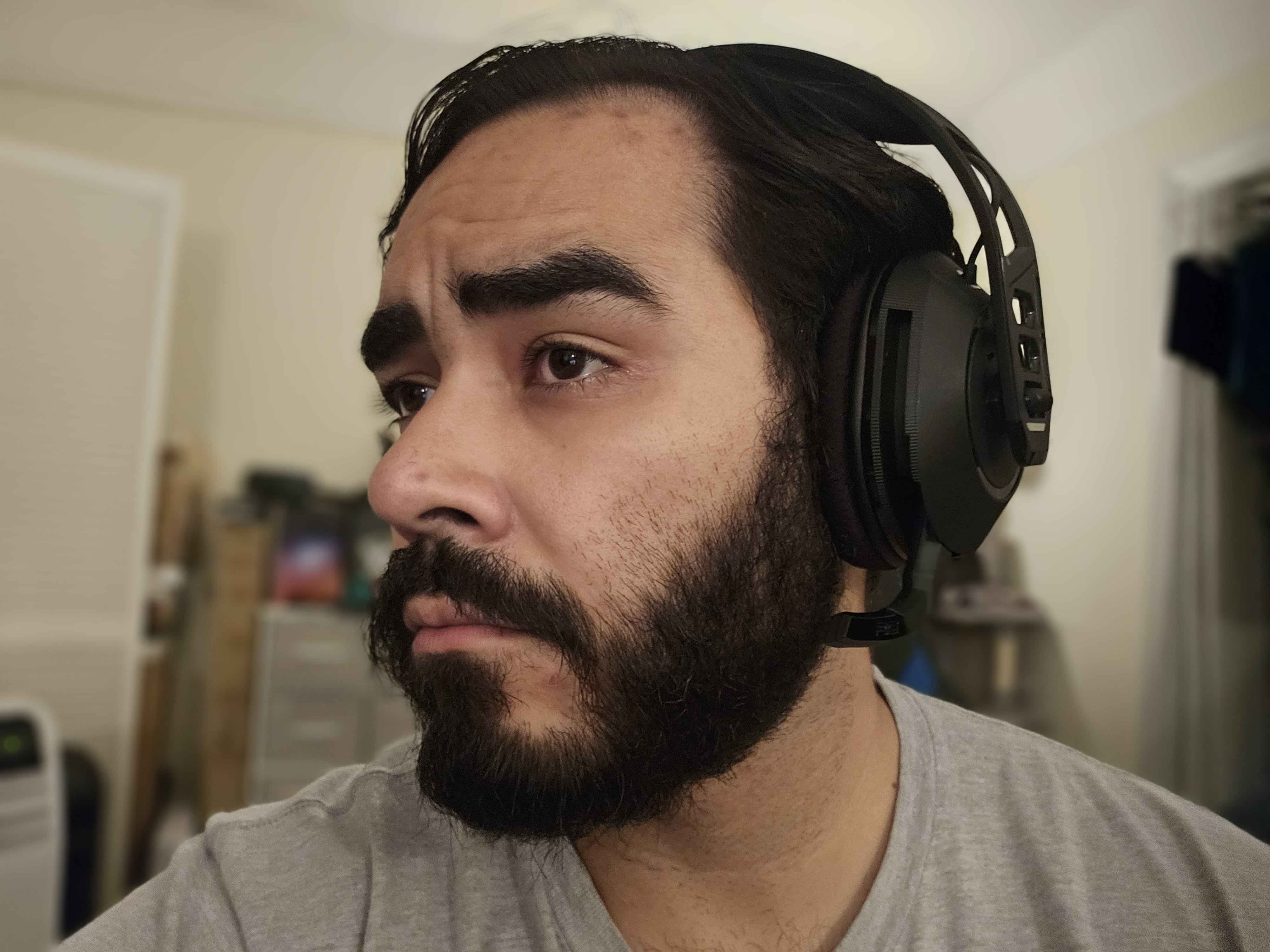 REVIEW SCORE: 8/10
Nacon's RIG 600 Pro HS stands tall in the field of gaming headsets. Its premium audio quality, versatile connectivity options, and good comfort make it a great choice for gamers of all levels. With a wealth of customization features, it caters to individual preferences, ensuring a truly personalized experience. While it may require a bit of initial setup, the payoff is a gaming accessory that truly elevates your gameplay. Whether you're in the heat of battle or simply enjoying your favorite tunes, the RIG 600 Pro HS delivers in every aspect, making it a worthy investment for any gaming enthusiast.
For more on RIG 600 Pro and gaming, follow me on Twitter and other social media here