| Played on a CLX Gaming PC |
PowerA's latest Xbox controller, Fusion 3, gives a strong impression on affordability and premium elements. After spending some time mowing down enemies in Destiny 2 and adventuring in Baldur's Gate 3, I couldn't help how good I felt using this controller. With a wide variety of competitors in the market, PowerA is surely moving up as one of the best choices there is.
Refined and Lightweight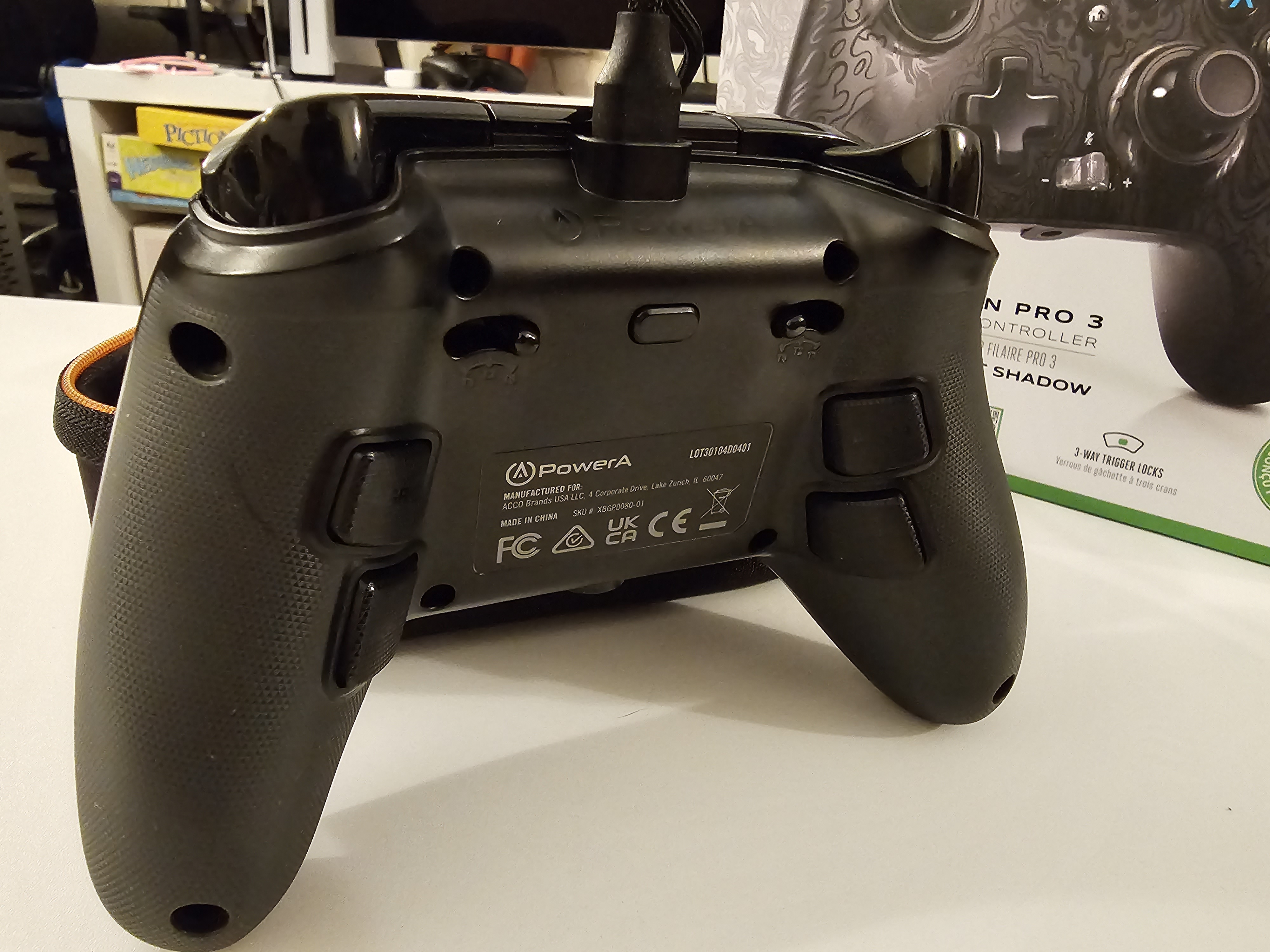 The controller's weight-to-durability ratio sets a commendable standard. Striking a delicate balance between being lightweight and resilience, it accommodates extended gaming sessions without inducing strain. The front faceplate, adorned with its intricate swirling patterns, gives it a unique visual intrigue. It's removable which gives it the ability to further customize if you desire.
The controller's packaging has undergone a thoughtful revision, resulting in a smaller form factor that exudes a sense of refinement. Everything from overall package size to the carrying case has been reduced in overall volume significantly, making it a much more portable experience when moving from place to place.
Accuracy is Key
Notably, the embedded rubber grips enhance the overall user experience. These subtle textural features contribute to a comfortable and secure hold, a key consideration for extended gaming sessions. At first, I couldn't tell whether it was a plastic texture or not. That's how well it's implemented — no fear of it peeling off like previous iterations of Xbox Elite controllers.
The Fusion 3 Pro Controller's attention to tactile detail emerges as a distinguishing feature. The thoughtful incorporation of textures on thumbsticks, triggers, and rear buttons enhances responsiveness, ensuring that user inputs are translated seamlessly to in-game actions. This meticulous approach to design is reflective of the product's quality.
New and Improved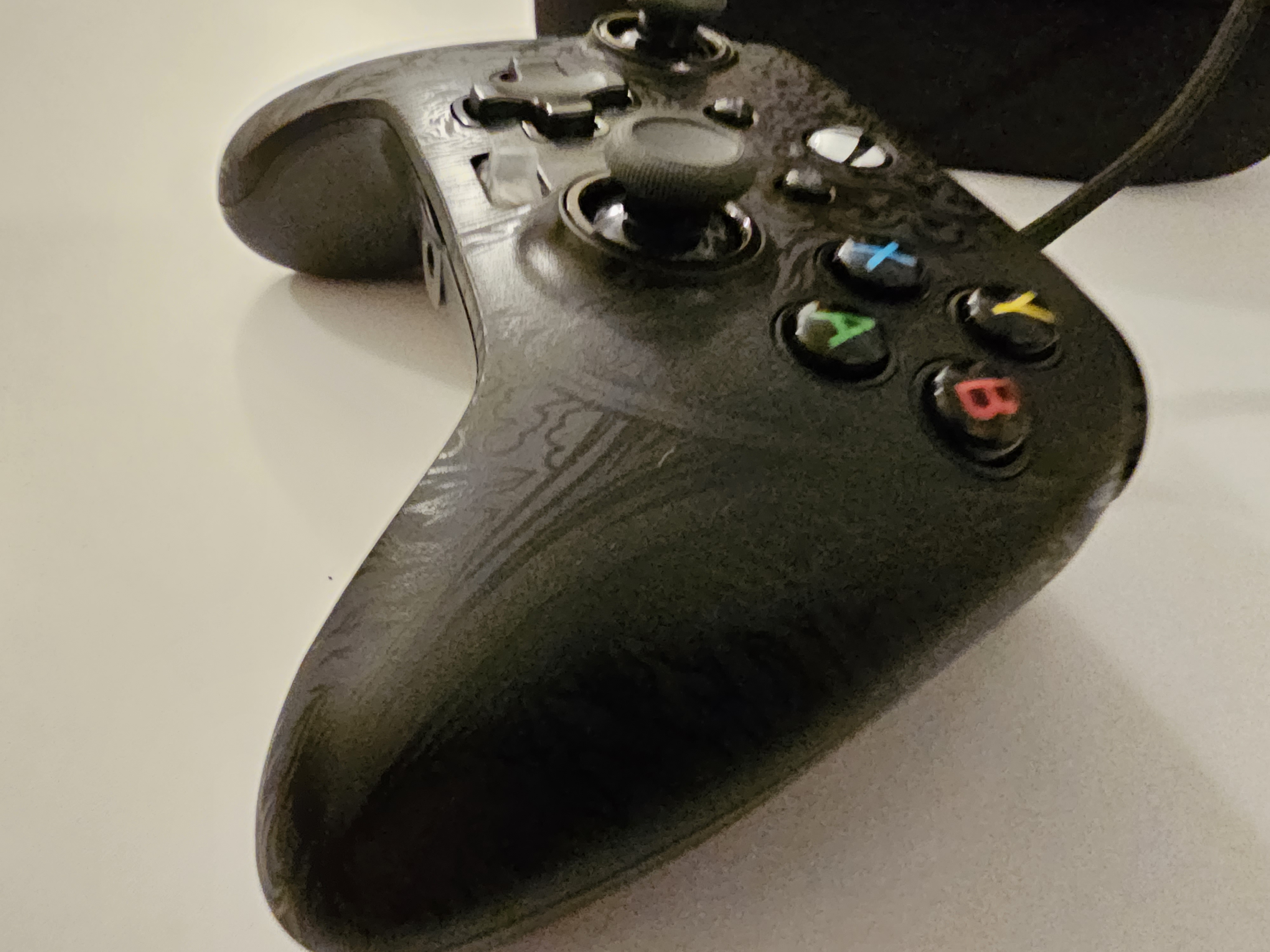 Fusion 3 is a considerable improvement over Fusion 2, from durability and weight to overall functionality. Fusion 2 fashion its rear buttons with paddles, which worked well enough, but was prone to detachment. This problem is entirely absent in Fusion 3 as the rear buttons are now fixed into the controller. It removes the ability to replace if defected, but overall, it's a much better choice. Though I feel the buttons are a bit too big as I accidentally press buttons during intense moments often. It's not too much of a deal, but it happens. An echoing sentiment among users is the yearning for a wireless-capable iteration — I wait hopeful that PowerA will deliver in that front.
The controller's "plug and play" functionality is a commendable attribute, allowing for immediate engagement without cumbersome setup procedures. However, a potential area of enhancement lies in the introduction of programmable features to fine-tune thresholds. This addition would empower users with a degree of customization, catering to a diverse range of gaming preferences.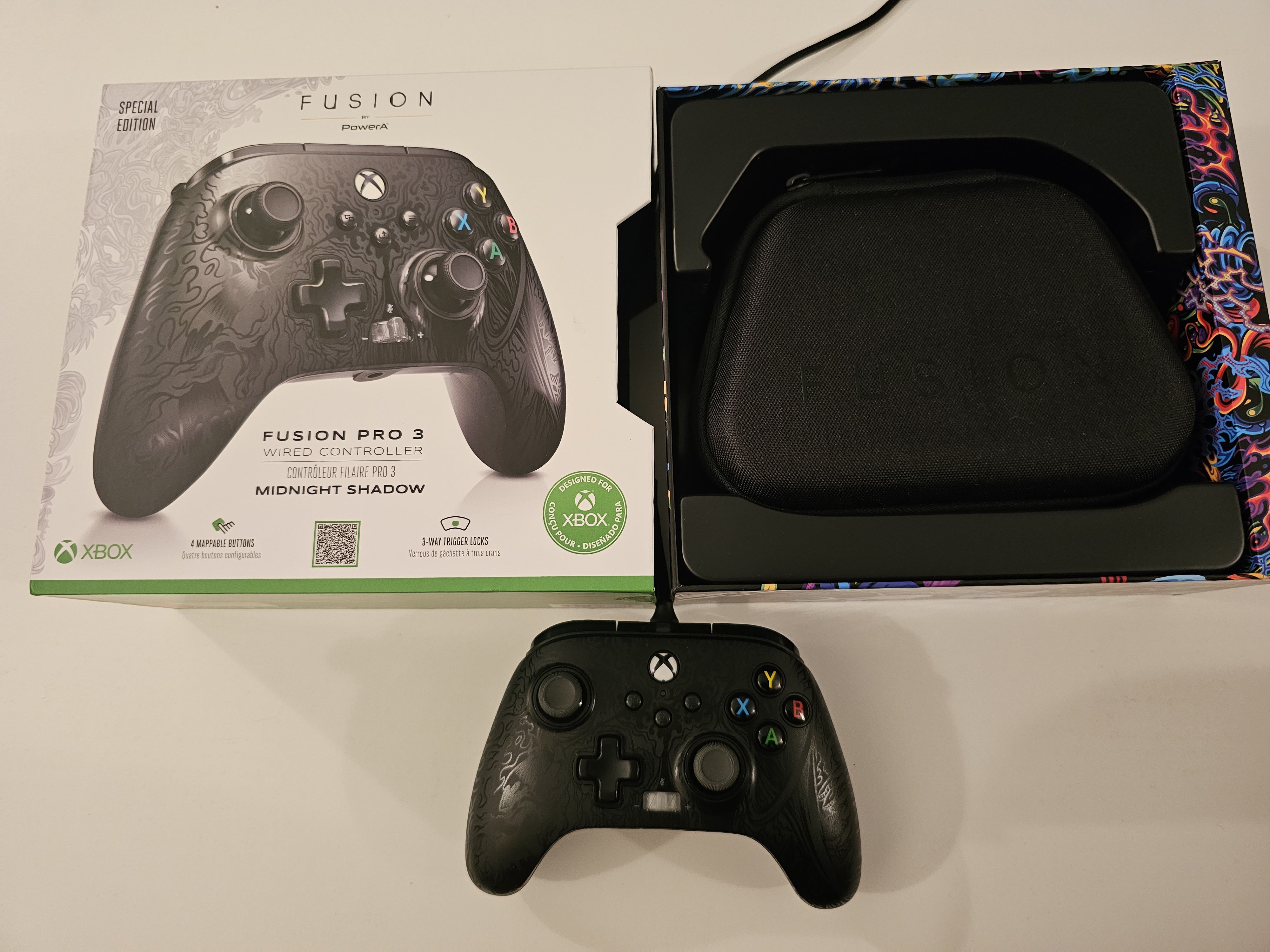 REVIEW SCORE: 8/10
PowerA Xbox Fusion 3 pro controller is a balance of lightweight construction and durability that creates an appealing foundation. Its intricate design and tactile elements contribute to its distinctive character. The call for wireless functionality resonates with the product's reputation and users' evolving preferences. I enjoyed Fusion 3 and those that are looking to get a pro controller without breaking your bank could find a safe bet with this one.
For more on Fusion 3 and gaming, follow me on Twitter and other social media here