Many new cars these days include some type of interaction with your smartphone, whether it be Android Auto or Apple CarPlay, and most of these won't require that you need to look at your phone while driving. However, many of us still own older vehicles where we don't have all the fancy new tech and need a car mount that keeps our smartphones in a location that is not only easy to see, but also helps keep our eyes on the road. iOttie has been in the business of car mounts for a long time now and their latest generation of car mounts, the iOttie Easy Touch 6 Universal Car Mount is one of the best around.
There are several versions of the iOttie Easy One Touch 6 and the main differences are just in the way that they attach to your vehicle. There's a dash and windshield mount, an air vent mount, a CD slot mount, and a vehicle screen mount. For this review, we are using the CD Slot Mount mainly because we tested this on an older vehicle that has a CD slot that wasn't being used.
The iOttie Easy One Touch 6 CD Slot Mount is super simple to install. The mount slides into your CD slot opening and the rubber feet on it help keep it in place. You can use the mount in either portrait or landscape mode and the mount is universal so it will fit almost any phone out there, even really large ones.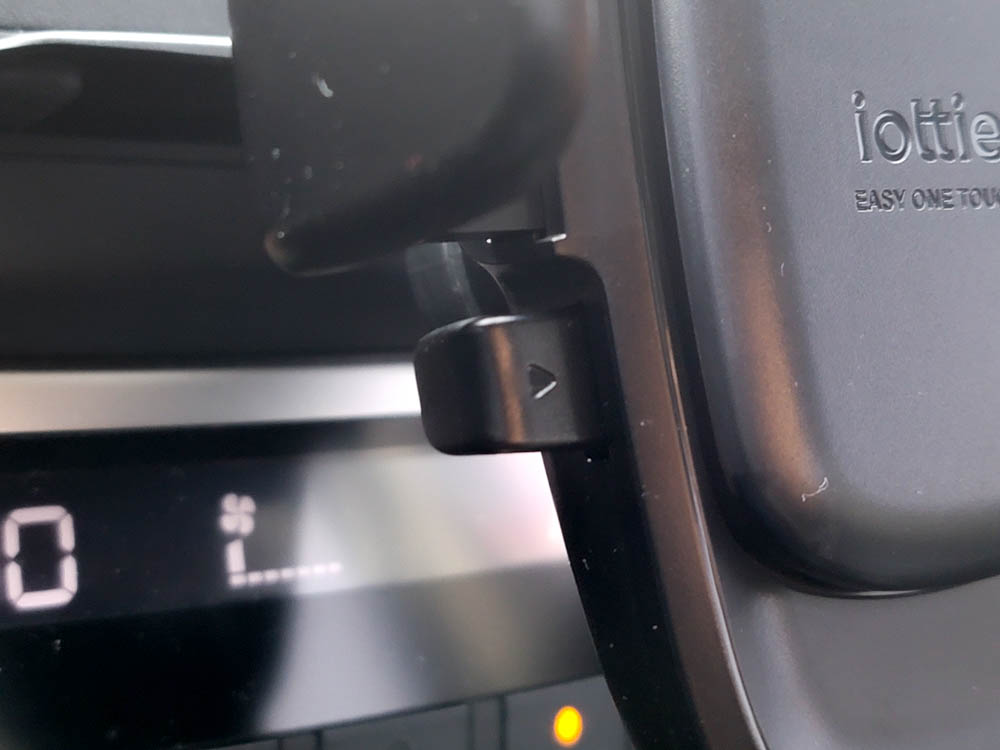 What I love the most about it though is the one-hand operation. You literally just squeeze the release bars to open up the locking arms. Then place your phone on the adjustable feet and push down. the locking arms will automatically lock into position holding your phone securely. The release your phone, simply squeeze the release bars again and your phone will come right out. That's basically it.
iOttie has a winner here again with their Easy One Touch 6. Operating it is so simple I honestly like the CD Slot Mount a bit better than the usual vent mounts I get. It seems more secure and makes use of something I haven't really used in a while. With that said, I'd definitely go for the iOttie Easy Touch 6 if you're looking for a great universal phone holder. Just make sure you get the right mount for your needs.