Don't let its size fool you as the Bose Smart Soundbar 600 packs a lot of sound in its rather compact body. Besides audio coming at you it fires upwards in conjunction with supporting Dolby Atmos. Can this be considered one of the best soundbars at its price point?
Style
This soundbar has a matte black styling to it that covers the entire device. It is a sleek clean design that has a mesh speaker grille on top and a front facing grille that corners around the sides as well. I like the look of it as it easily blends into your entertainment environment. It stretches across a little 27" wide which makes it more of the compact soundbars I have even covered even smaller than the JBL Bar 5.0 which was considered compact at the time. Also, it's only bit over 2" tall so it doesn't take much space under your TV either.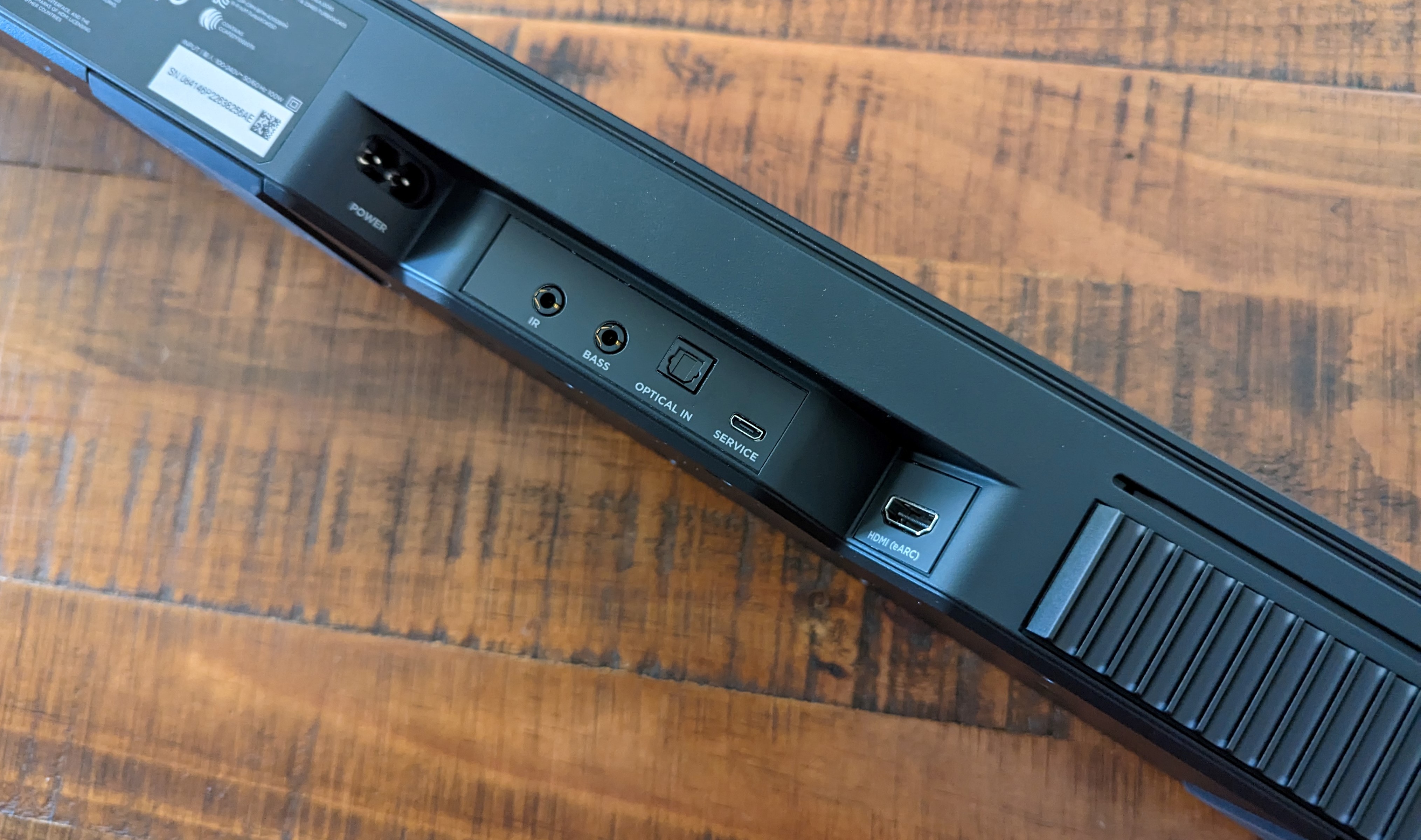 As I mentioned, it's clean design and it only has two buttons on top, which is power and mute button for Alexa. Looking at the back you will see connections for HDMI (eARC), Power, Optical, IR, Bass, and Service.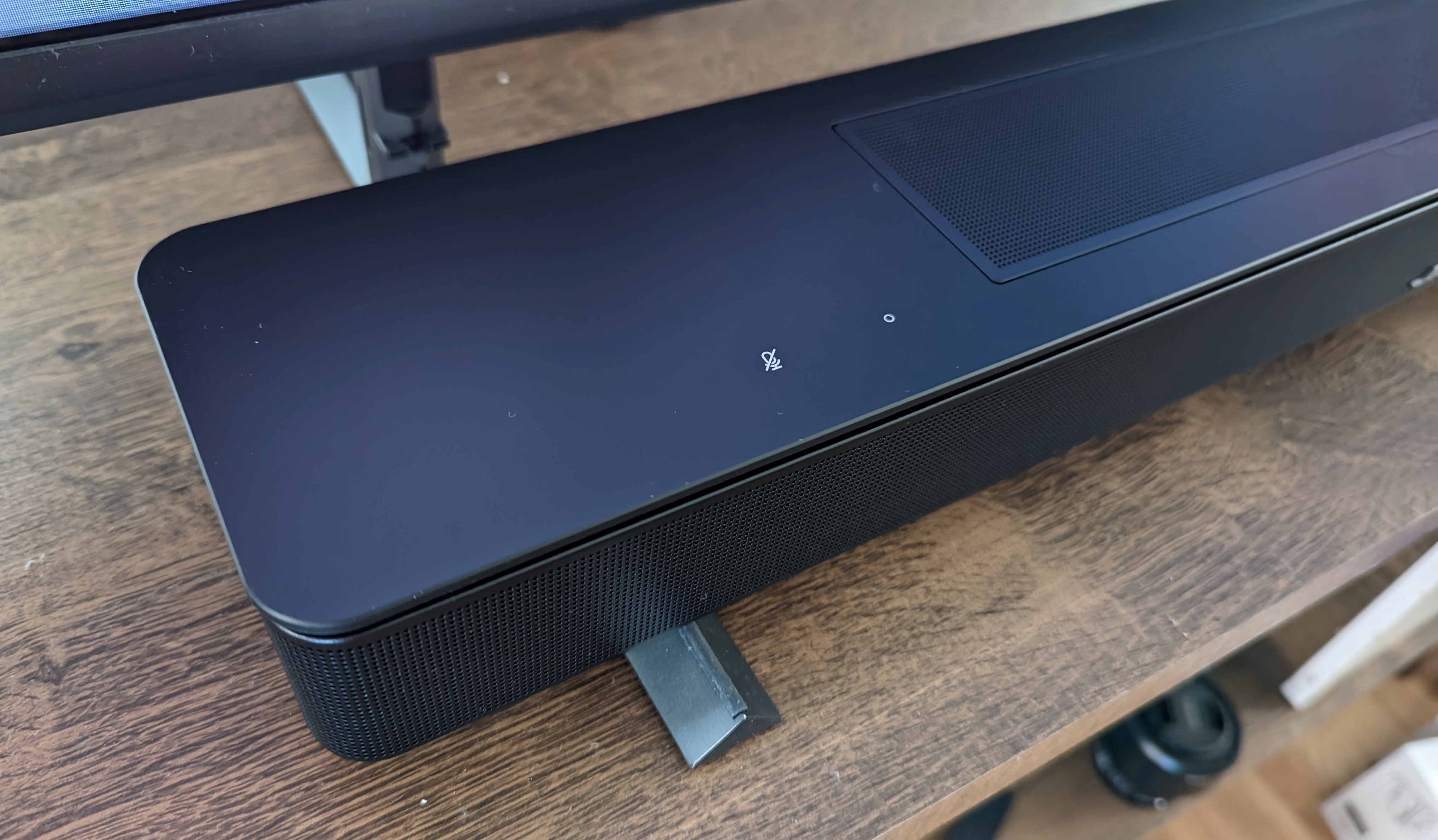 Bose Smart Soundbar 600 comes with HDMI cable, Remote Control, Power Cord, and Optical Cable.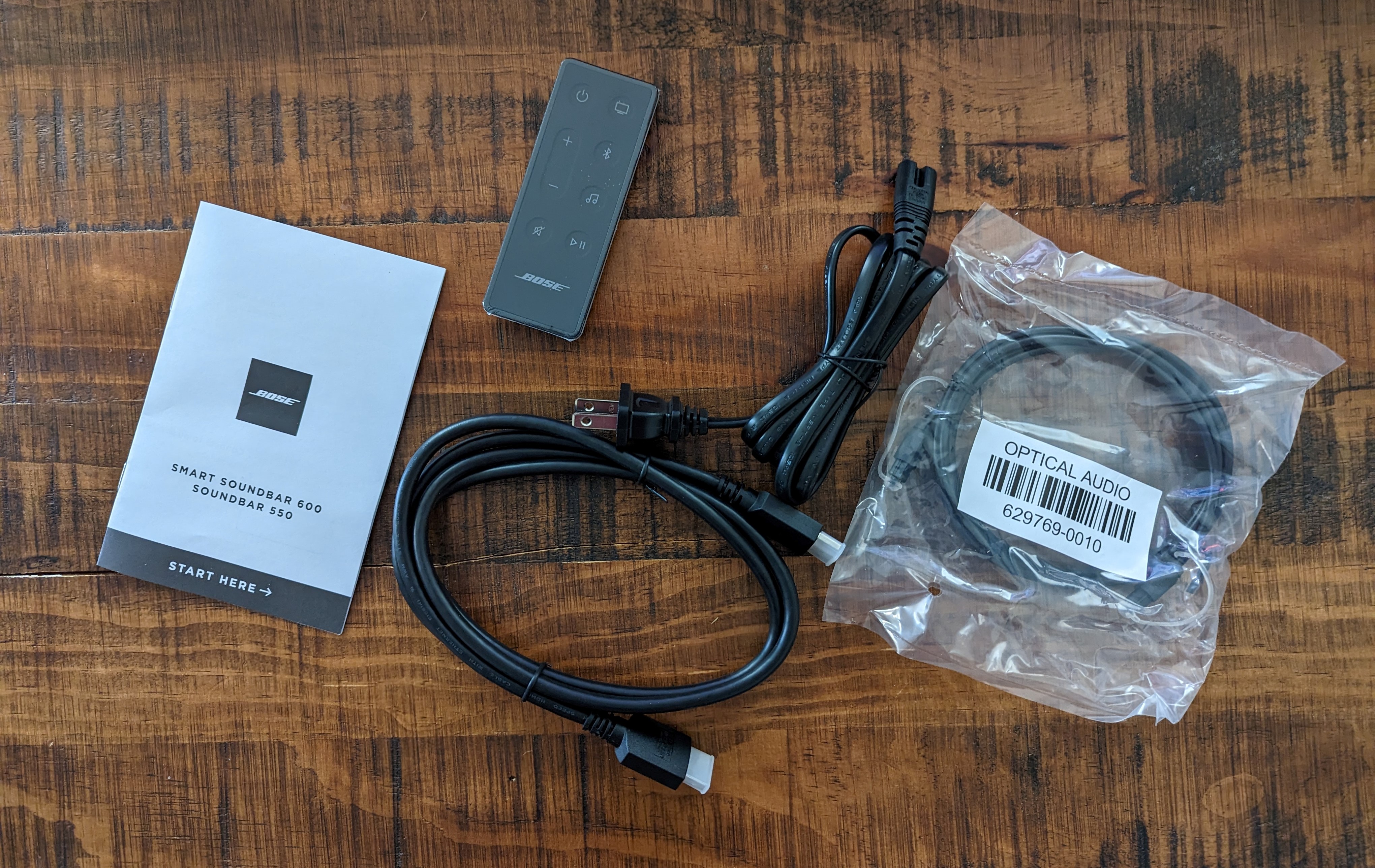 Setup / Features
Getting the Bose Smart Soundbar 600 setup didn't take too long. Powering it up and getting it synced to my TV and Wi-Fi. With it being connected to Wi-Fi you can control it either via the included remote and/or your smartphone app. The app will give you options to group it with other Bose devices, and even utilize the soundbar with Bluetooth or AirPlay modes.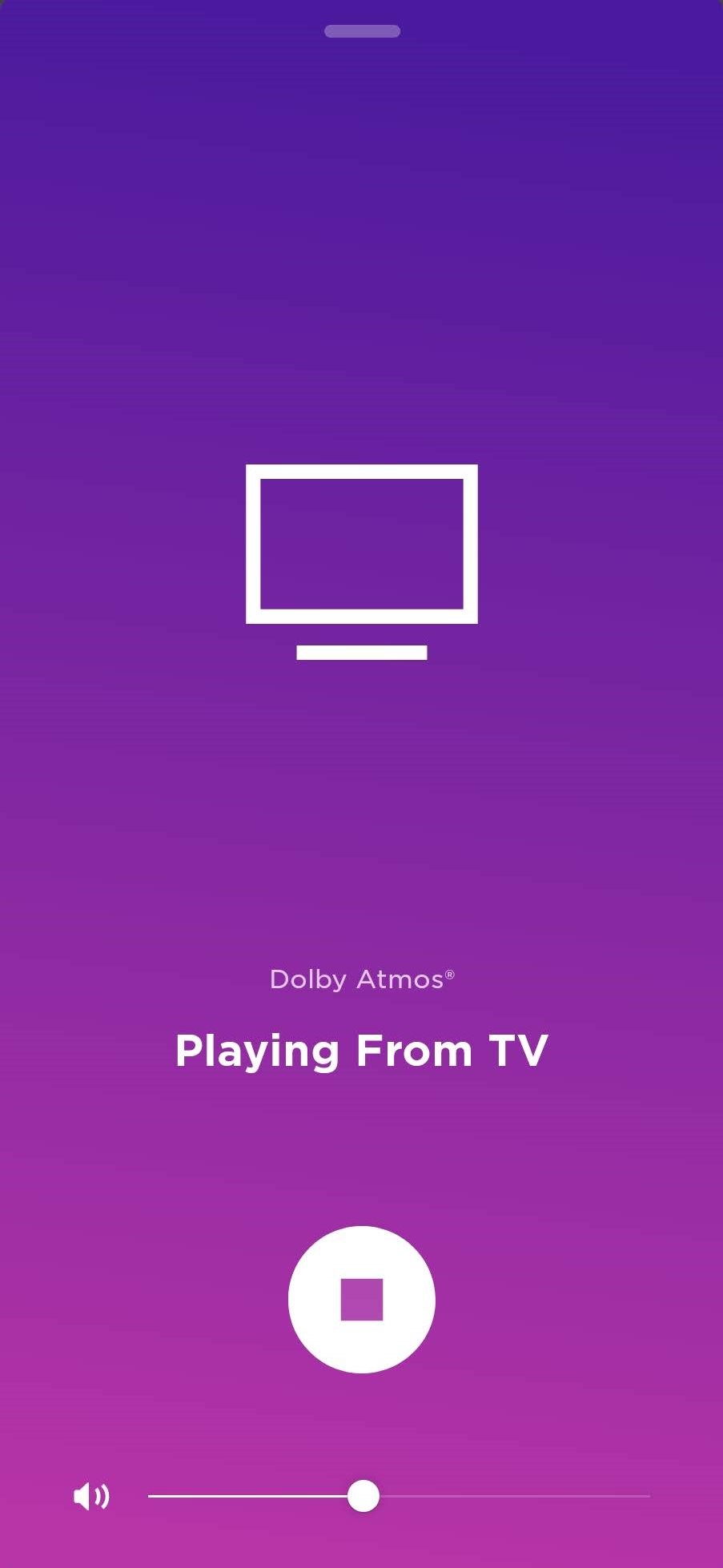 You can tell the soundbar is on most of the time as you will get a small LED light that illuminates. If you have this synced with your Amazon account, you can get notifications from Alexa giving you options for stuff on sale or when you have a package available. While it's cool it can get annoying as that yellow light never goes away till you act on it.

Bose Smart Soundbar 600 has been used with a Vizio TV alongside a PS5, Xbox Series X, Vizio TV and apps on those various devices. Also, a smartphone for Bluetooth capabilities.
Sound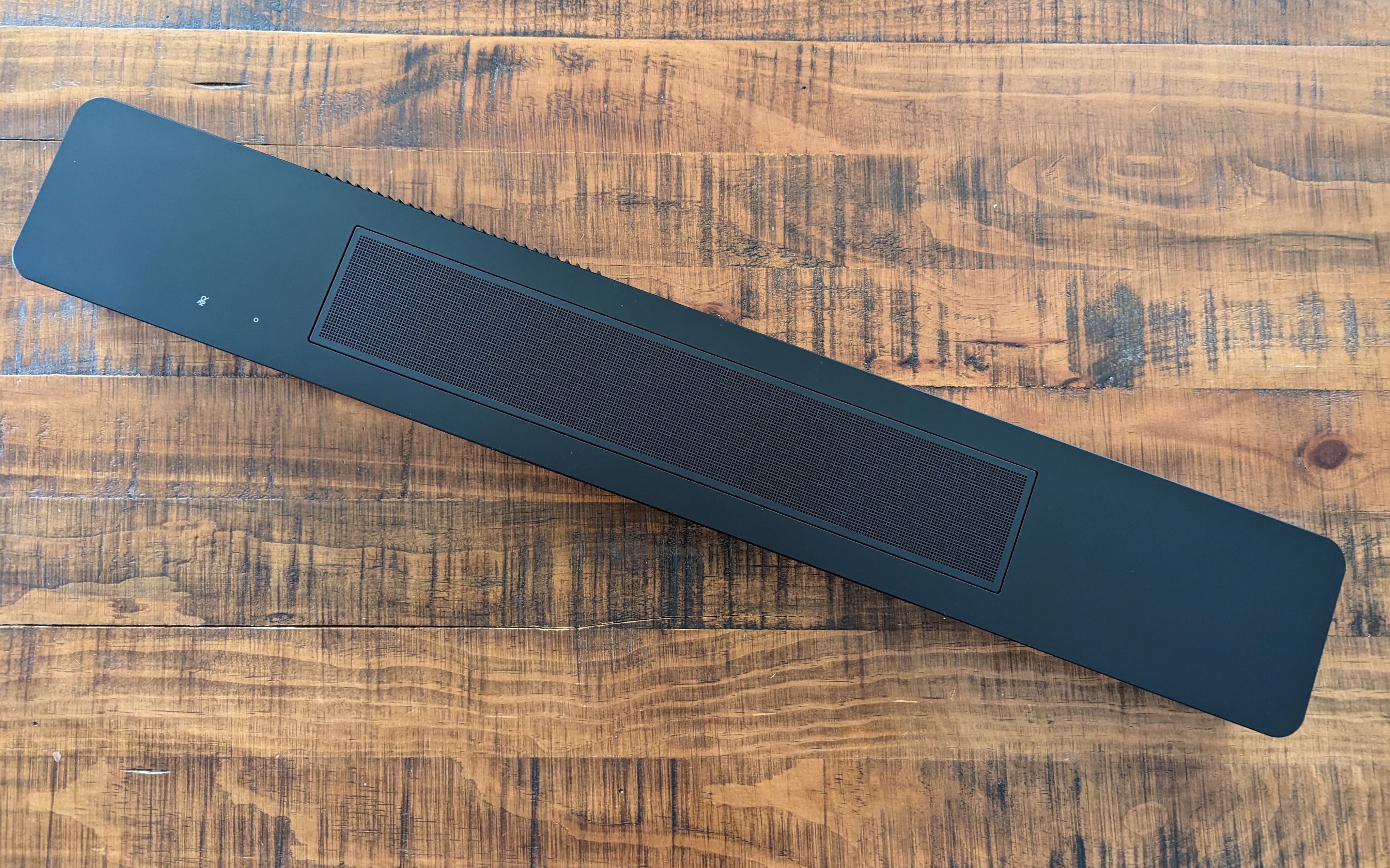 This soundbar utilizes a 3.0.2 sound system. It has a total of five speakers with two of them firing upwards through that grille on top. This helps with the case of Dolby Atmos content as it bounces that audio off your walls/ceiling to help keep that feel of things being above you. I get a good feel of this during the London Bridge scenes in Spider Man: Far from Home which utilizes a ton of drones hovering all around you. Another example is Blitzwing's attack during Bumblebee as he hovers above doing damage. It does a good job of immersing you in it, but I feel more so if you sit in front of it. It's not bad if you are on the sides but you don't feel it as much.
Verdict
For its price point of $500 you get a nice soundstage from the Bose while watching content especially those of Dolby Atmos. It's not the widest and deepest but it does a good job. It could have a bit of bass though as some areas don't hit as hard as they could. One of the best things about it is all this is packed in such a small compact frame.