As I mentioned last year covering the RiotPWR ESL Controller, mobile gaming has picked up vastly with so many peripherals at your disposal. One thing I still do not see too much in the market is wired models. RiotPWR continues to fill in that void with its Cloud Gaming Controller for iOS.
Style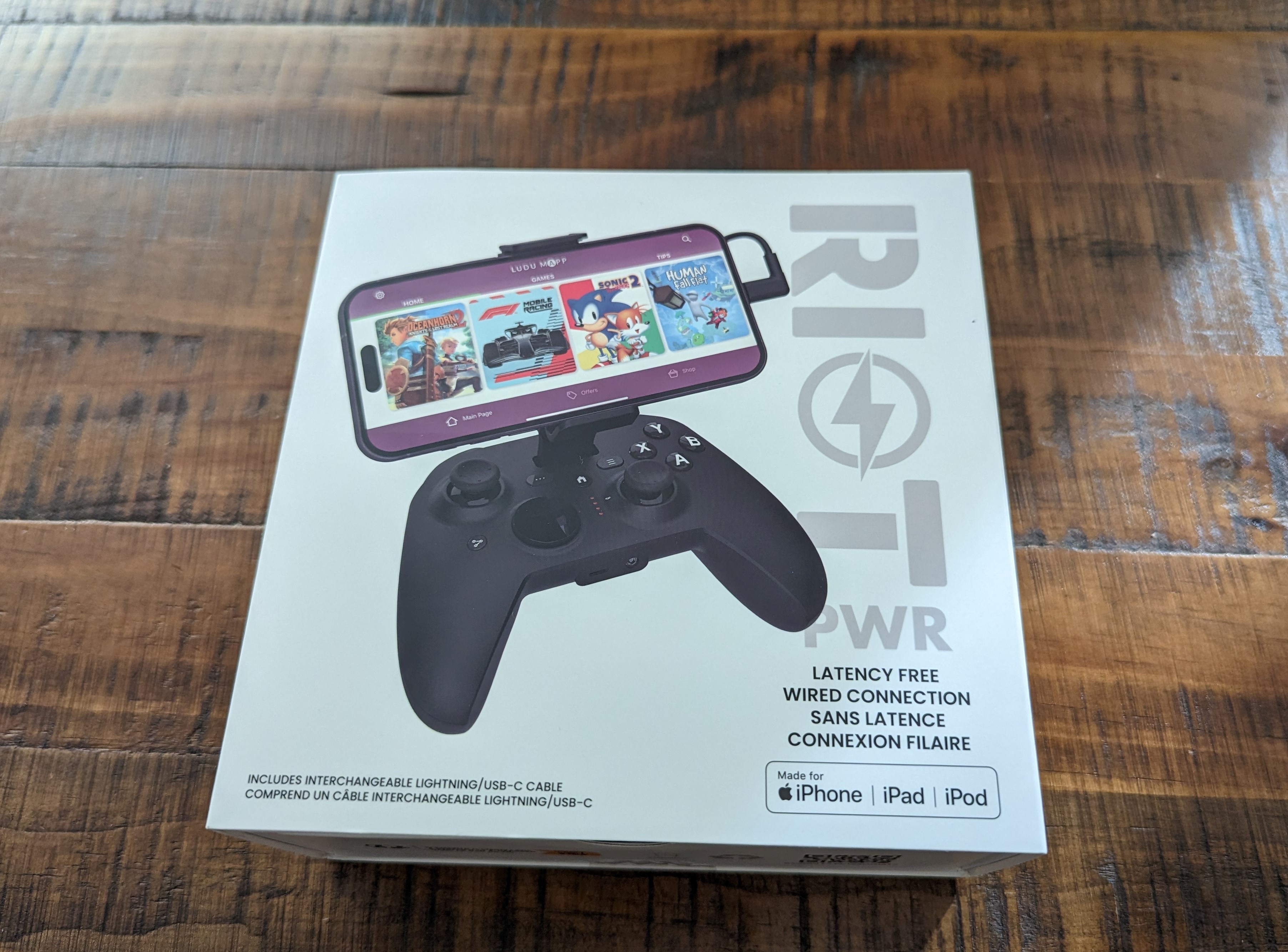 The Cloud Gaming Controller has an xbox-esque design like most of their controllers. It also looks plain, coming in all black with white accents on the various buttons. It has a plastic build, and it is not actually all that heavy. It has an ABXY layout and a Home and Share button. There is an audio jack if you want to play in headphones. On the front of the controller is a slot to utilize the Device Holder attachment.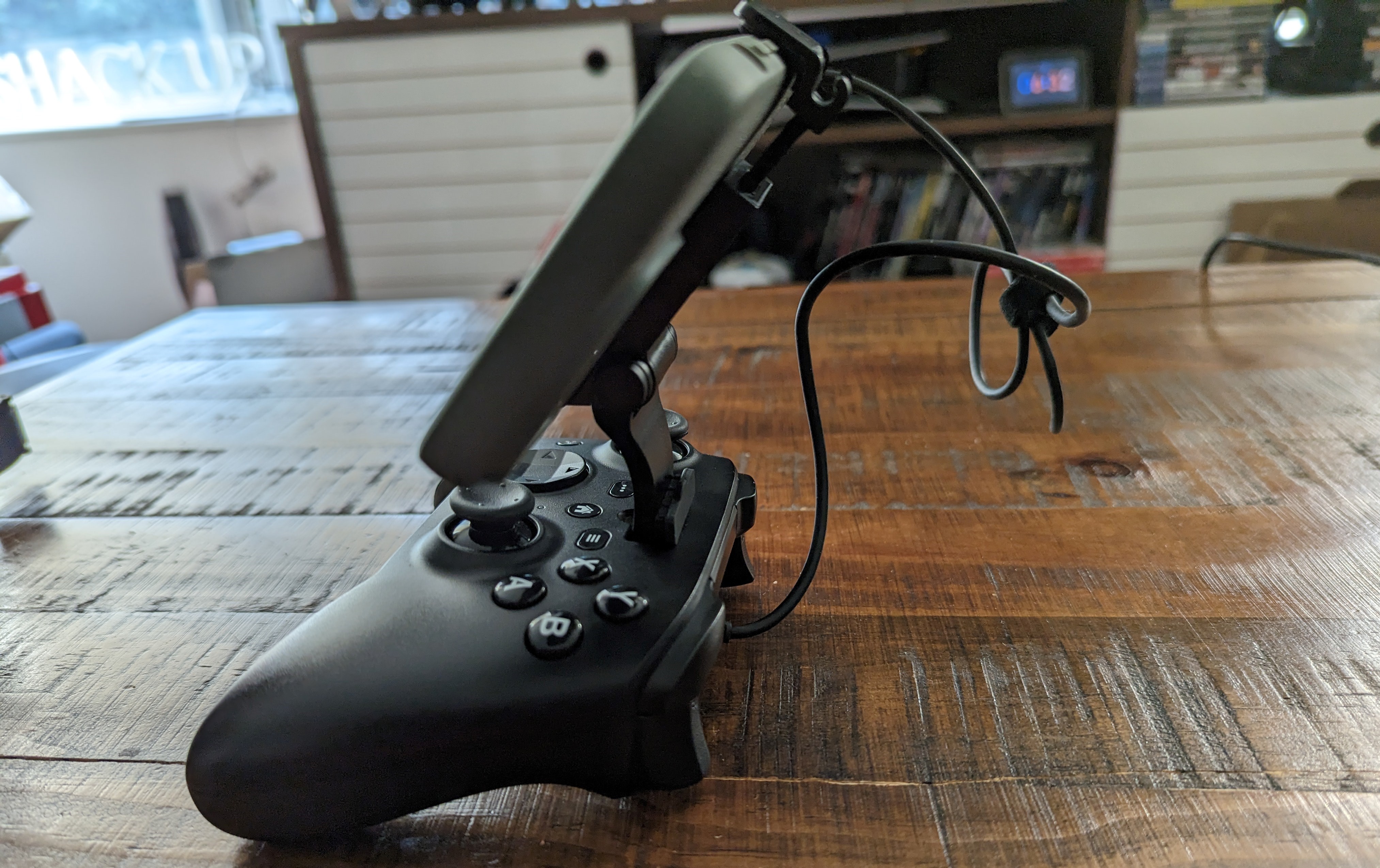 This is where you can place your iPhone and it fits any one even with a case on it which is good. Also, as this is a wired controller it has a replaceable lightning cable attached. There is a USB-C Cable that is included for use with an iPad or if Apple ever decides to go full USB-C on its iPhones.
Performance / Usage
This is one of the simplest controllers to use. All you have to do is holster your iPhone if you choose and plug in the lightning cable and you are off to the races. Next up is to boot up your gaming app of choice.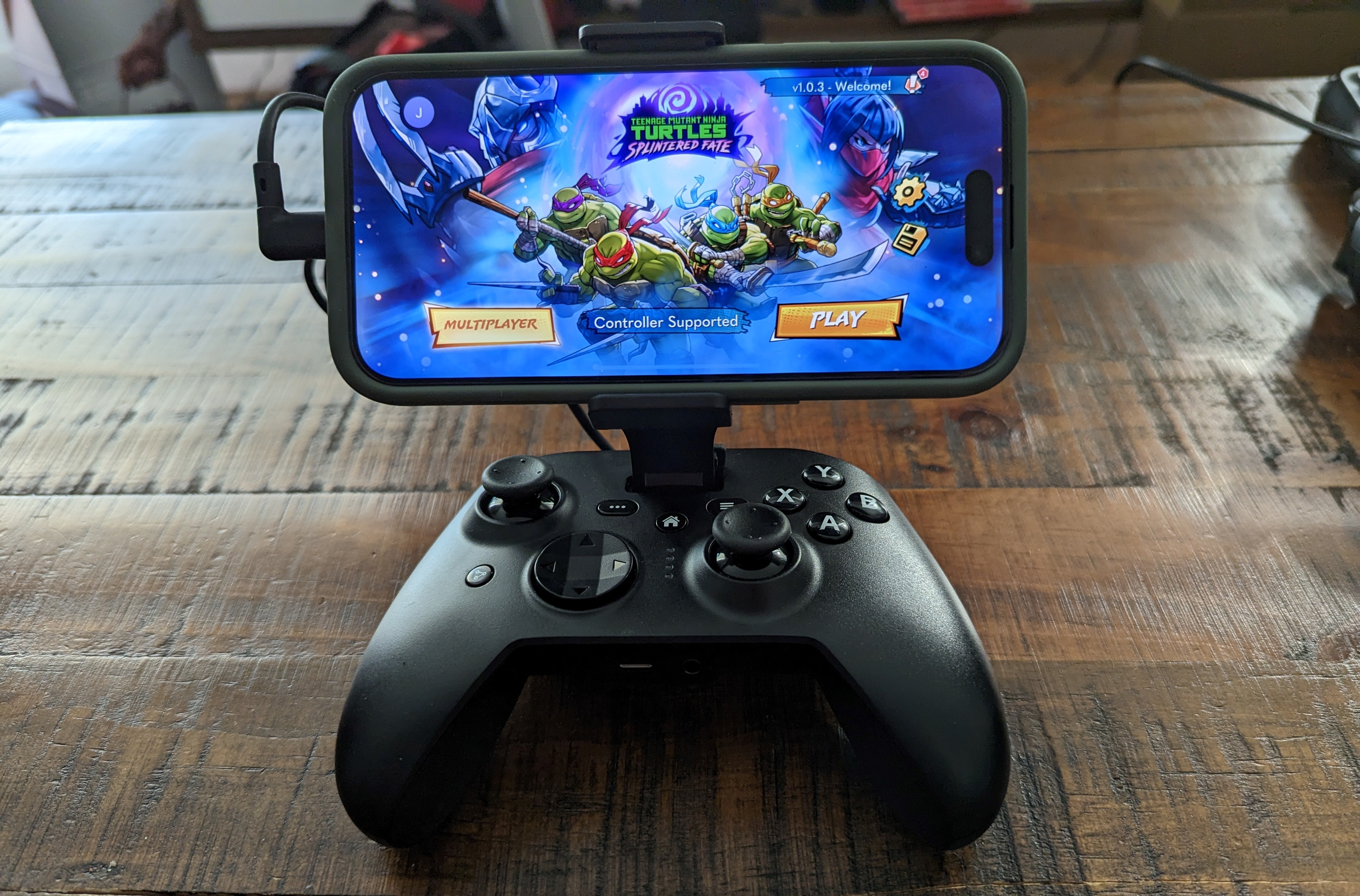 I have tried it with various games on Apple Arcade such as TMNT Splintered Fate and SpongeBob Patty Pursuit. On Xbox Game Pass via Xbox Cloud Gaming, I was playing Forza Horizon 5 and even kicked some ass in Mortal Kombat 11 like usual.
If you desire, you can use the Ludu App that is compatible with the controller. I messed with it seldom though and just launched the apps natively. But it does help show you which apps support the controller or at least are supposed to.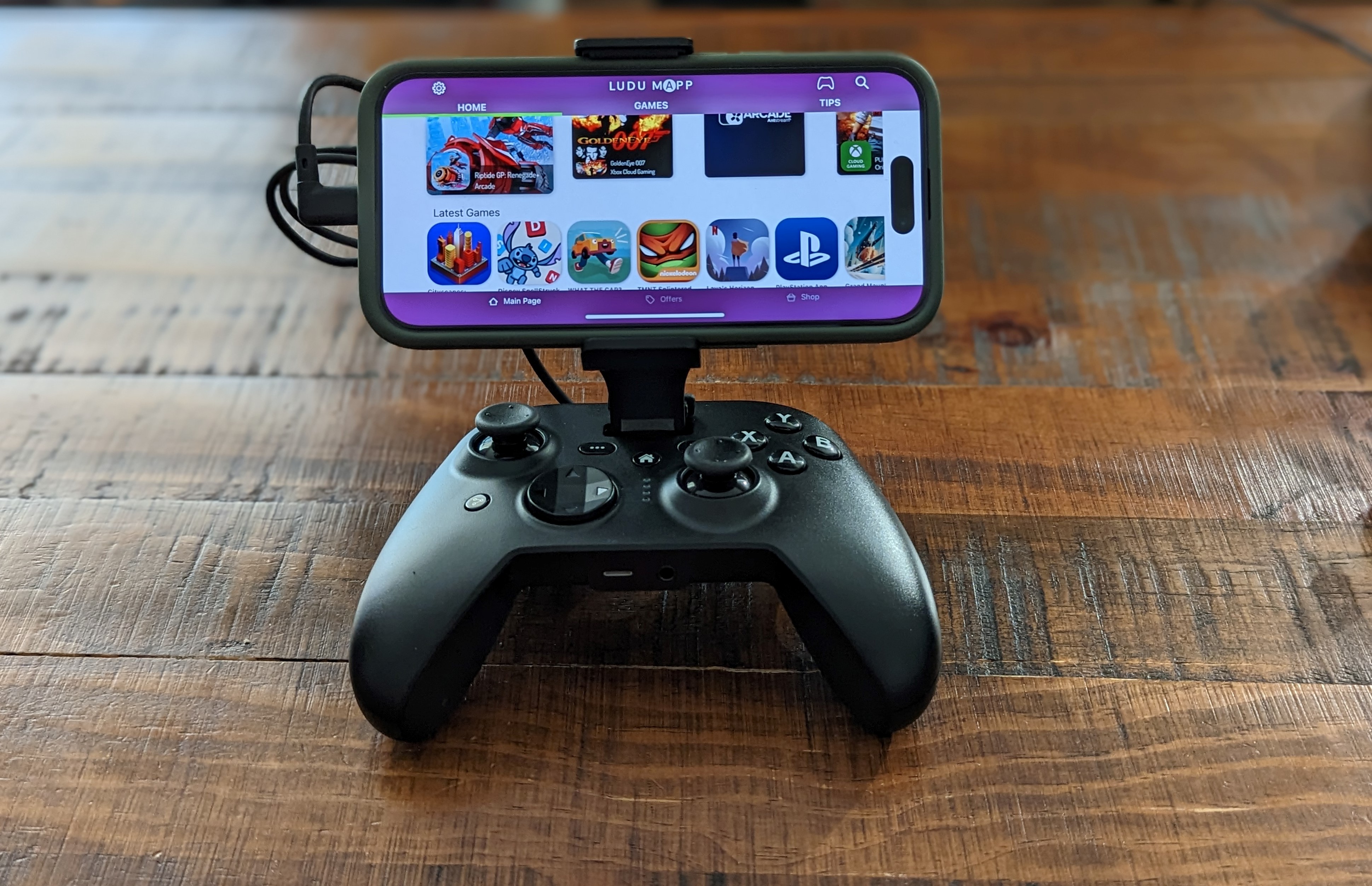 Got to enjoy this controller since there is zero lag based on it being wired. No disconnections, no signal issues, just straight up smooth gaming.
Verdict
This Cloud iOS Gaming controller doesn't have any fancy features or gimmicks but sets out to do what it's supposed to do and that's keeping you connected. It is a nice addition to gaming with your iPhone, but I like to see one with rumbling. Its price of $70 is not too bad if can be considered a bit steep for those that want more for a couple extra dollars.
You can check our full unboxing of the RiotPWR Cloud iOS Gaming Controller on on Instagram, and TikTok.