If you are looking for a speaker that can enhance your online learning or conferencing experience, you might want to check out the BenQ treVolo U Desktop Dialogue Speaker. This speaker is designed to focus on clear human voice reproduction and has a high-quality microphone with noise and echo cancellation. That means that this speaker is perfect for those who conduct a lot of online meetings or partake in online classes. It also has a sleek and sturdy design that fits well on any desk. I have been using it for a few weeks and here are my thoughts.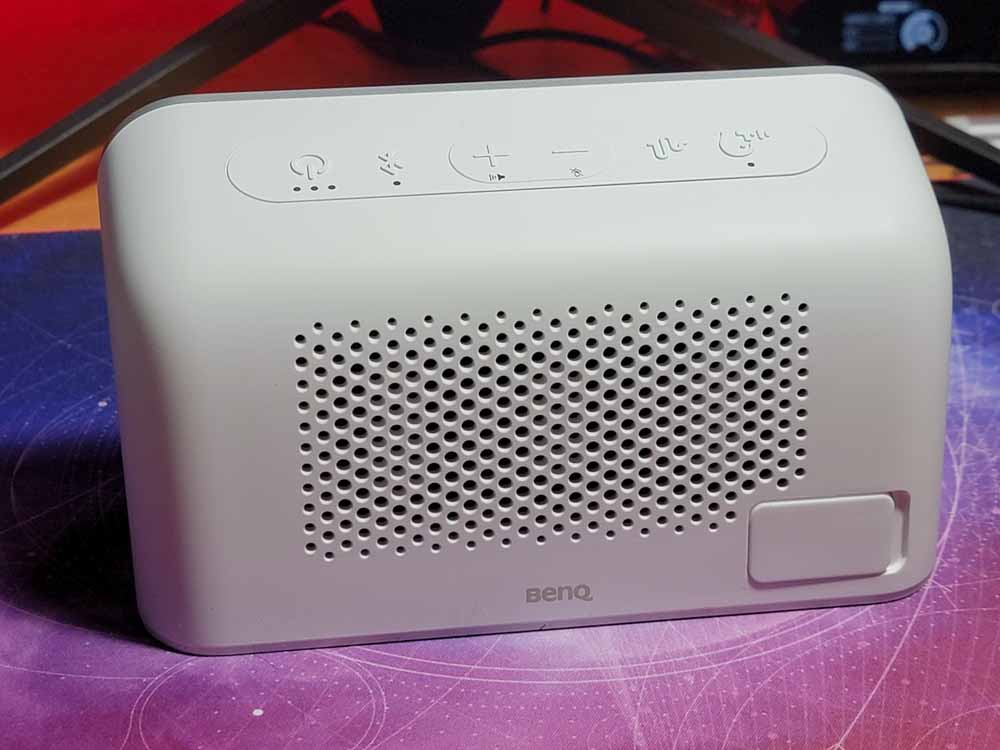 DESIGN AND FEATURES
The BenQ treVolo U Desktop Dialogue Speaker is a sturdy and well-built speaker with enough weight to keep it in place on your desktop. On the front, there is a grille over the entire surface with the name badge in the upper right-hand corner and the microphone and distance detector in the upper left-hand corner. The speaker has a one-piece enclosure with a duo driver and bass radiator design for best-in-class sound. It also has a 12-degree angled elevation that provides solid sound and more focus to the online learner.
On the top, there are five buttons for power, volume, mute, Bluetooth, and mode. The mode button lets you switch between three sound modes: dialogue, music, and movie. The dialogue mode is optimized for voice clarity, the music mode is balanced for music listening, and the movie mode is enhanced for immersive sound effects. There is also an LED indicator that shows the battery level, Bluetooth status, and sound mode.
On the back, there is a USB-C port for charging and audio input, a 3.5mm aux port for wired connection, and a reset button. The speaker has a built-in 4000mAh battery that can last up to 12 hours of playtime. It also supports Bluetooth 5.0 for wireless connection with your devices.
The speaker comes with a USB-C cable, an aux cable, a quick start guide, and a warranty card. You can also download the BenQ treVolo app from the App Store or Google Play to control the speaker settings, such as volume, sound mode, voice booster, auto power off, firmware update, etc.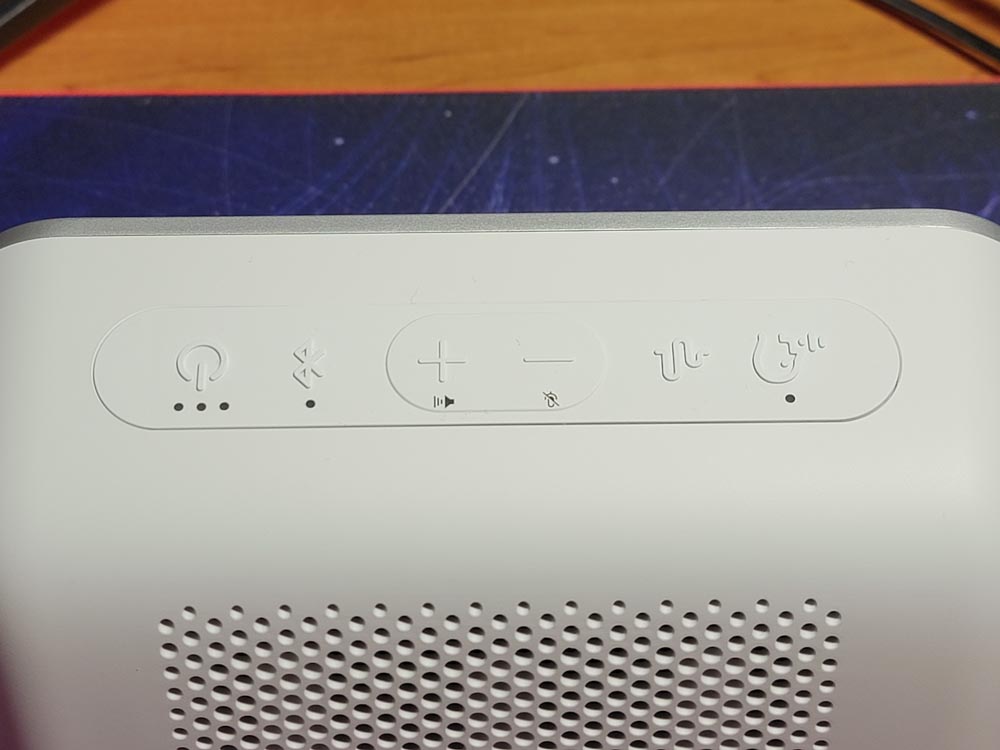 EXPERIENCE
The BenQ treVolo U Desktop Dialogue Speaker features a high-quality microphone that gives the best voice reception with noise and echo cancellation. It also has a unique treVolo Voice Engine that is designed to focus on clear, natural, and clean voice reproduction. This makes it ideal for online learning or conferencing, as you can hear and be heard clearly without any distortion or interference.
The speaker also produces clear and crisp sound on both sides of the conversation. The sound modes work nicely to tailor the sound based on the need. The dialogue mode is great for online classes or meetings, as it enhances the voice clarity and reduces background noise. The music mode is good for listening to music or podcasts, as it balances the bass and treble. The movie mode is great for watching videos or movies, as it boosts the sound effects and creates a surround sound feeling.
The BenQ treVolo U Desktop Dialogue Speaker can get quite loud without losing quality or clarity. It can fill up a small to medium-sized room with ease. The bass radiator also adds some depth and punch to the sound without overpowering it. The speaker can also detect your distance from it and adjust the volume accordingly.
The Bluetooth connection is stable and reliable. I did not experience any dropouts or lag while using it with my laptop or phone.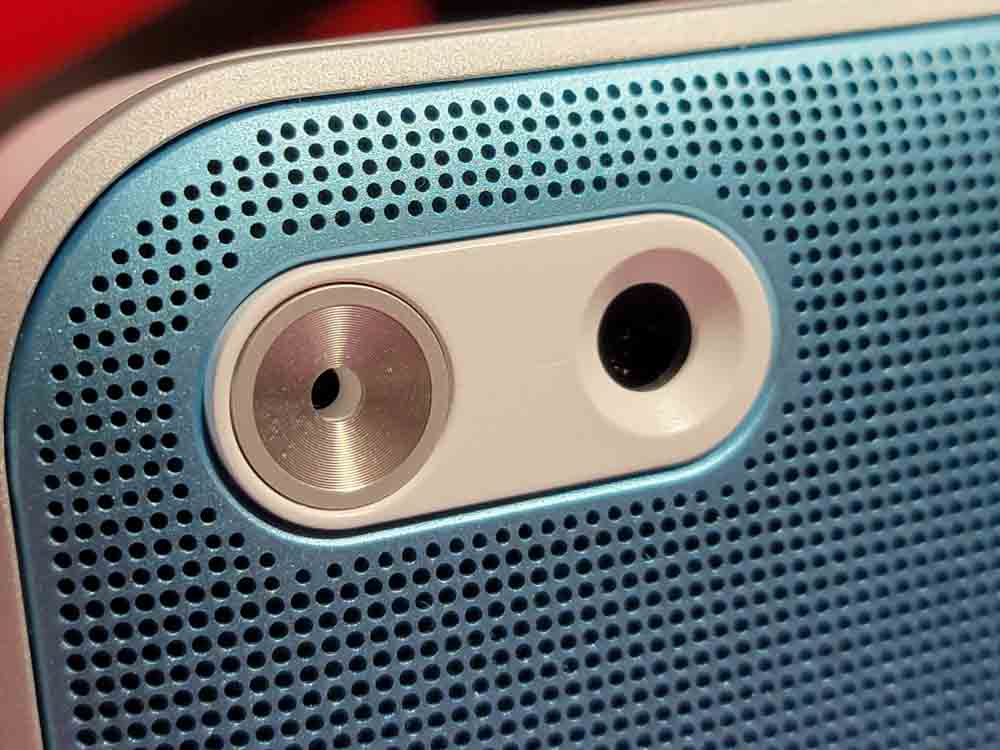 FINAL THOUGHTS
The BenQ treVolo U Desktop Dialogue Speaker is a great dialogue speaker that can enhance your online learning or conferencing experience. It has a sleek and sturdy design, a high-quality microphone, a unique voice engine, three sound modes, a long battery life, and a reliable Bluetooth connection. It produces clear audio on both sides of the conversation and can adapt to different scenarios. This is the perfect speaker for anyone who is currently enrolled in any online classes or those who are working from home.
PRODUCT HIGHLIGHTS
Voice Enhancement technology – treVolo Sound Voice Engine: isolating voice from background noise, vitalizing human voice no matter men or women, and strengthening pronunciation/phonetics.
Sound Modes: three sound modes designed for different sound needs: MusicMode, Video Learning Mode, and Live Learning Mode. Music Mode is for listening to music; Video Learning Mode is for watching videos and lectures; Live Learning Modeis for online meetings/calls or live learning sessions.
One-Piece Design: the one-piece seamless design avoids vibration and/or leakage; rather provides solid sound quality.
12-degree Elevation Design: this angle is designed specifically for the sound to point directly at the ears and the microphone directly at the mouth, making live learning easier.
Duo Driver Design: installing both a tweeter and a woofer creates a rich range of sound; the mid-range driver separating the two speakers also improves the overall sound performance.
Passive Radiator Design: patented material and suspension structure design. The radiator holds the speaker at a small volume yet with a powerful bass sound.
Acoustic Echo Cancellation (AEC) and Noise Reduction (NR): eliminate background disturbances and echo to give the cleanest and most authentic human vocal while maintaining the conversation's clarity, and allowing our speakers to convey every detail—just like speaking face-to-face.
High-Quality ECM Microphone: speaker equipped with a 6 mm analog microphone, providing better audio quality and ensuring listeners from the other end can hear you clearly.
Personalized Sound Profile: through taking a listening test in our treVolo U App, a personalized sound profile will be created and stored in the app, enabling the speaker to adjust the sound based on the individual's sensitivity to sound and listening ability. For details on this feature, please see FAQs > Other Issues > How to create a new Sound Profile.
The BenQ treVolo U Desktop Dialogue Speaker is available now on Amazon.