Ecovacs known for their robovacs such as the Deebot series and even released one that cleans your windows (Winbot W1 Pro) has released their most interesting and featured one yet with the T20 Omni. It is a hybrid robovac, so you are getting vacuum and mopping capabilities. While this isn't new to Ecovacs, it cleans your mops at 131°F to prevent any dirt or oil buildups. But how does this hold up for everyday usage as well as its TrueMapping, various Mop cleaning resources, and just navigating not the most obstacle free NYC apartment?
Setup
Getting the massive sized box for the Ecovacs T20 Omni I figured there would be a lot of assembling but to my surprise it really wasn't. The OMNI Station was already constructed sans the power cord which I had to plug in. This is great for a first-time user such as me. As for the Deebot T20 OMNI robovac itself I had to attach the dual side brushes, remove the protective plastics and place into the OMNI Station to let it charge for quite a bit.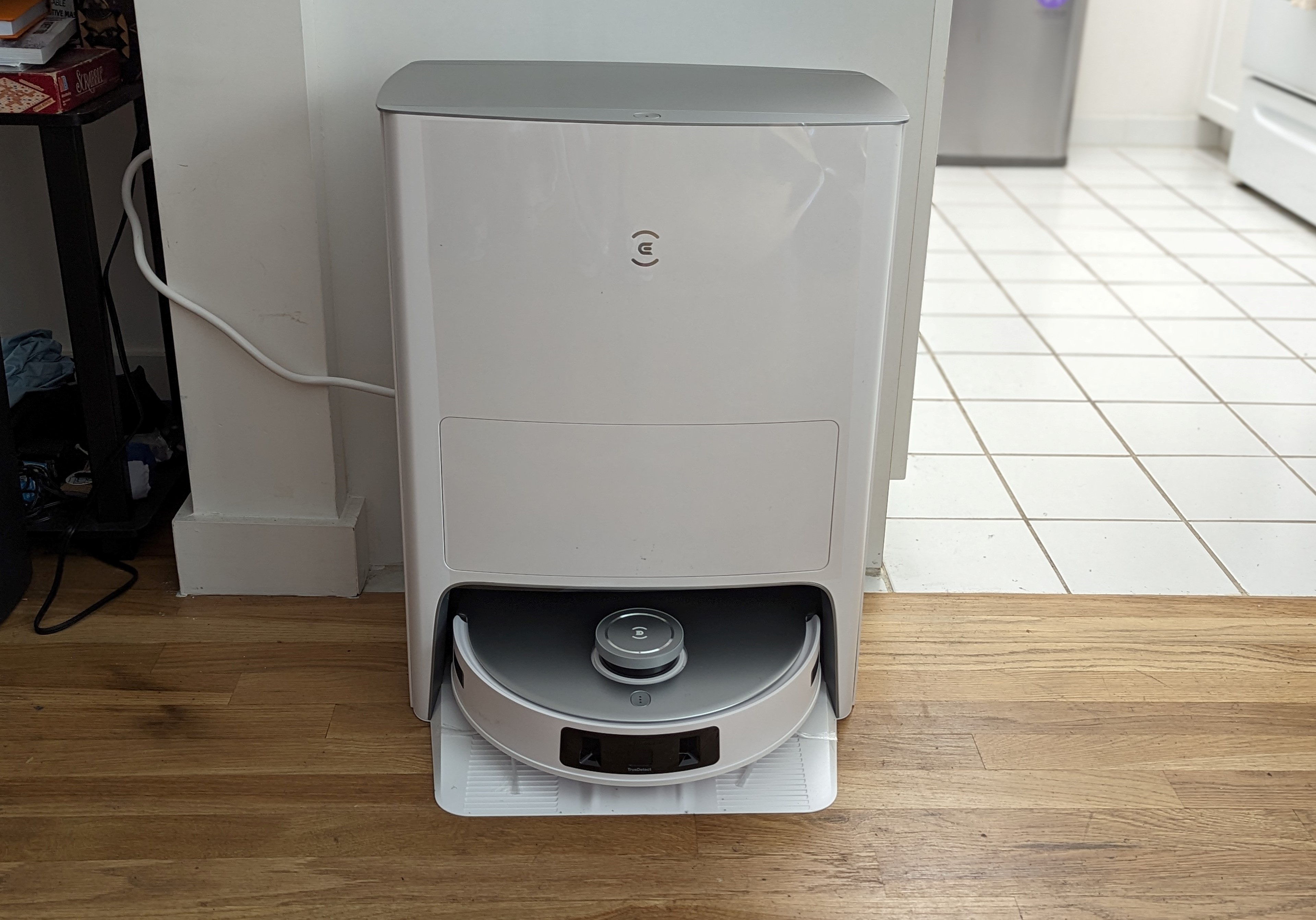 In the meanwhile, you can setup the T20 OMNI / OMNI Station via the app which is straightforward and only took a few minutes without a hitch. After it's done charging you can set out the T20 OMNI for its first run to map out your entire household (it advised not to attach the Mop Pads on its first run).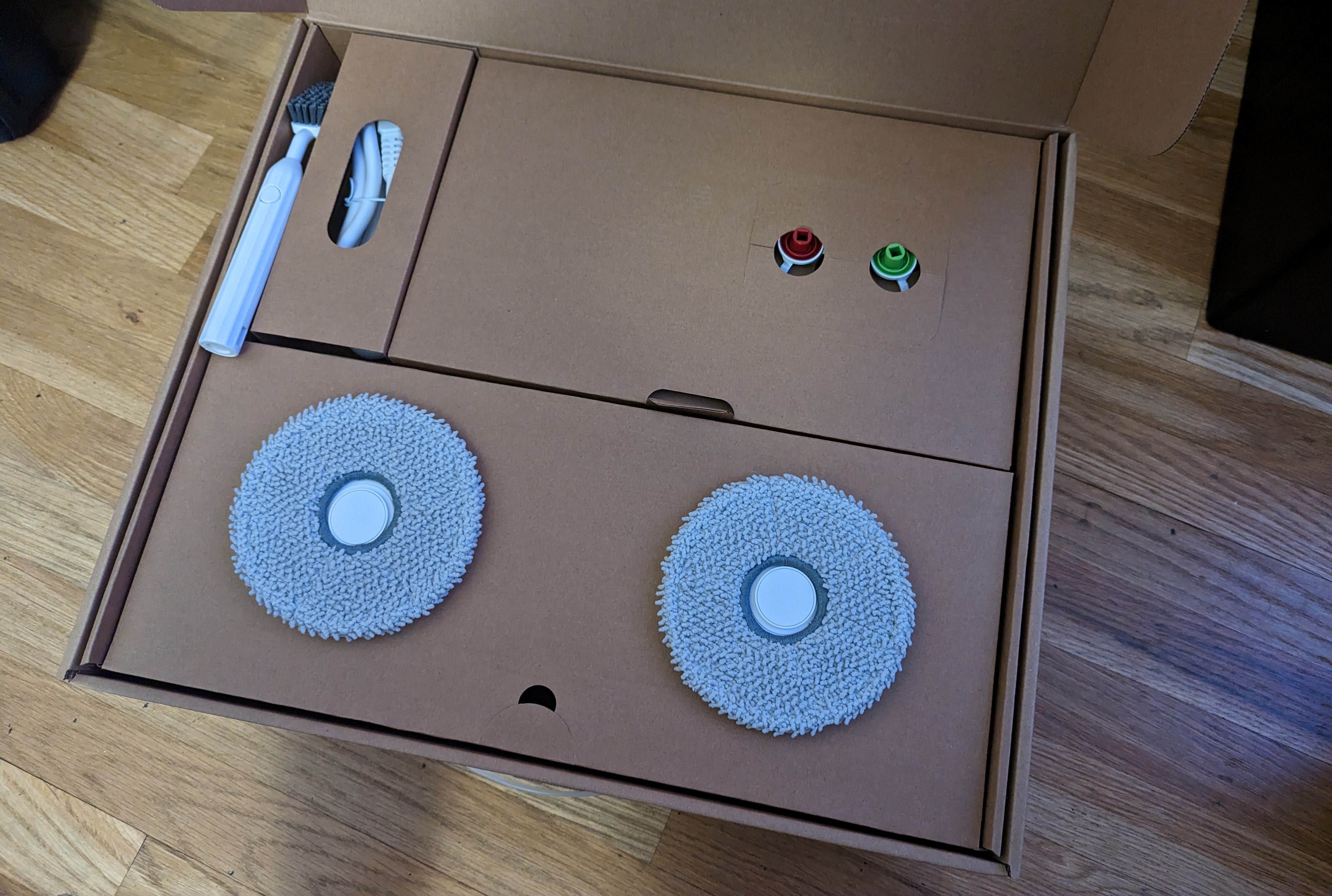 Ecovacs Deebot T20 Omni comes with (2) Mop Pads, (2) Side Brushes, (1) Cleaning Brush, Multi-Function Tool, and an Auto Seal Dust Bag.
TRUE to its Word
The Deebot T20 OMNI uses two ways to make sure it does the most sufficient cleaning possible. Those two things are TrueDetect 3D and TrueMapping 2.0. TrueDetect 3D utilizes 3D imaging with millimeter accuracy to make sure it doesn't bump into objects while TrueMapping uses LIDAR tech w/ dToF sensors to generate this nice colorful area which you can see where your robovac is going or can go. It broke my apartment into five sections: Bedroom, Bathroom, Kitchen, Hallway and Living Room 2x. I labelled them as such.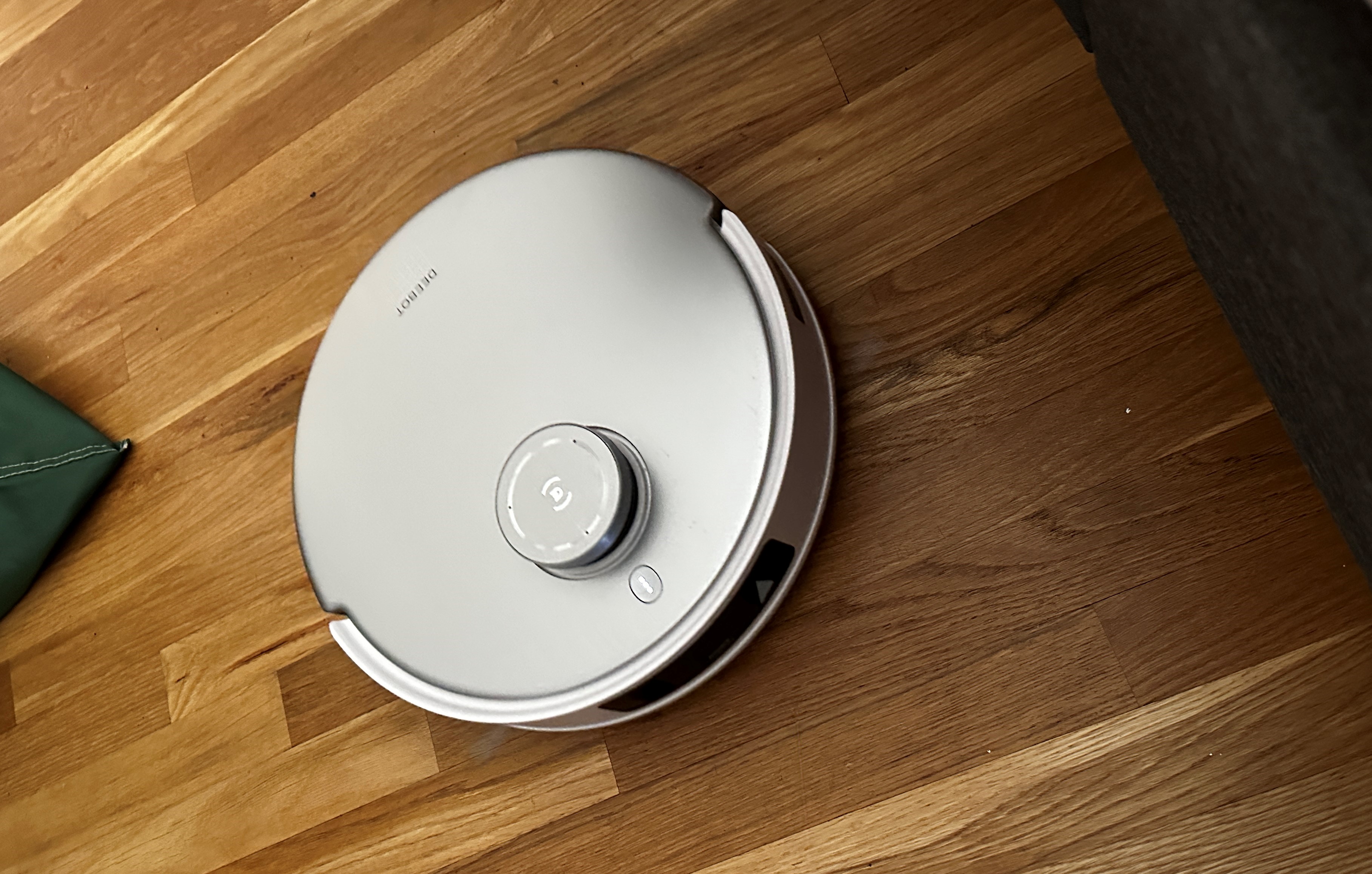 I followed the T20 Omni on its first run and was amazed how it avoided various things in the home. From boxes I had, laundry bags I had on the floor, and the various legs coming from my couch, table, or bed. Some areas are a bit narrow, but it manages to navigate through all that without issue and not a bump whatsoever. It would go over areas multiple times to make sure it perfected its movements for the future. As far as obstacles are concerned there have only been two instances where there was an issue. It usually does it best to avoid wires, but I guess a pile of them near my TV gave some problems. Second was a scale I have but honestly, it's so thin and close to the floor I think it mistook it for a carpet. As for my bathroom carpet, it's small and it does switch modes when climbing on it and cleaning it.
Vac it or Mop it… or Both
This robovac does a splendid job in the cleaning department, getting even the closest corners. It has 6000Pa suction power and its dual side brushes are spiraling like crazy snatching all that dirt and dust up. T20 Omni combined with its sensors managed to get so close to an area without bumping and gathering dirt.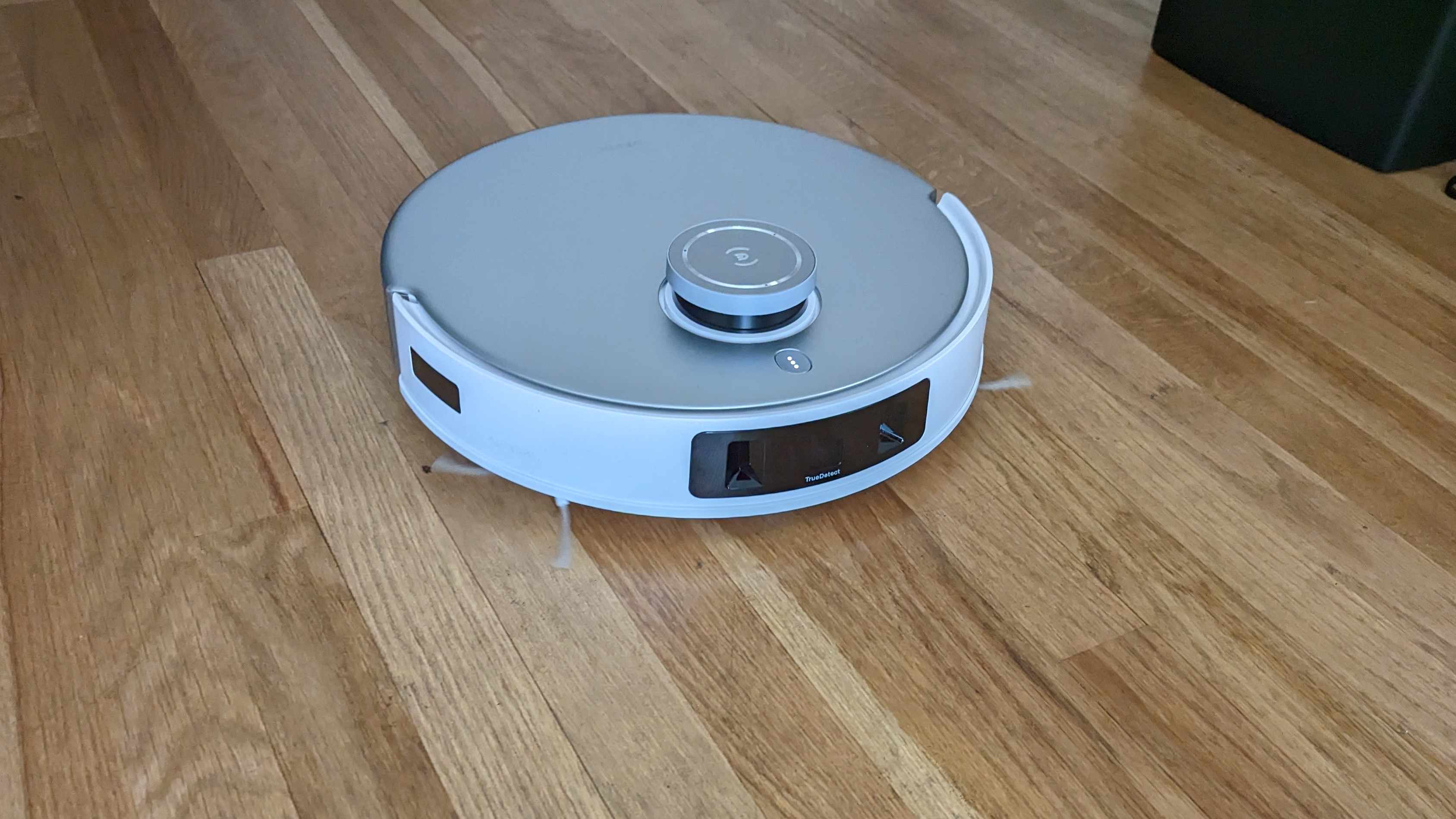 As far as mopping is concerned, Ecovacs has a system called OZMO Turbo 2.0 Rotating Mopping System. So, what this means is that instead of just dragging a mop across like most other vacs do, this is utilizing dual mops and spinning them at 180x per minute. This provides better cleanliness overall. Just seeing how fast they spin is fascinating. Also, while it's dual cleaning its mops will automatically lift when touching carpet so they don't get dampened and will increase suction. My carpet was dry every time.
Experience
Using the T20 OMNI the past few weeks I have found it to be pleasant and a welcome addition into my home. It cleaned areas I couldn't reach or didn't feel like taking the time too (such as my bed) and just amazed at its obstacle detection. Not having to move some things out the way just for it to clean. It's always scanning areas as I had something under my bed which it avoided which I later removed and in its future cleaning it covered that area.
This robovac is filled with options ranging from what speed or how quiet you want it to clean setting up schedules and scenarios. I do like its Housekeeper Mode though where it will adjust its cleaning according to the room.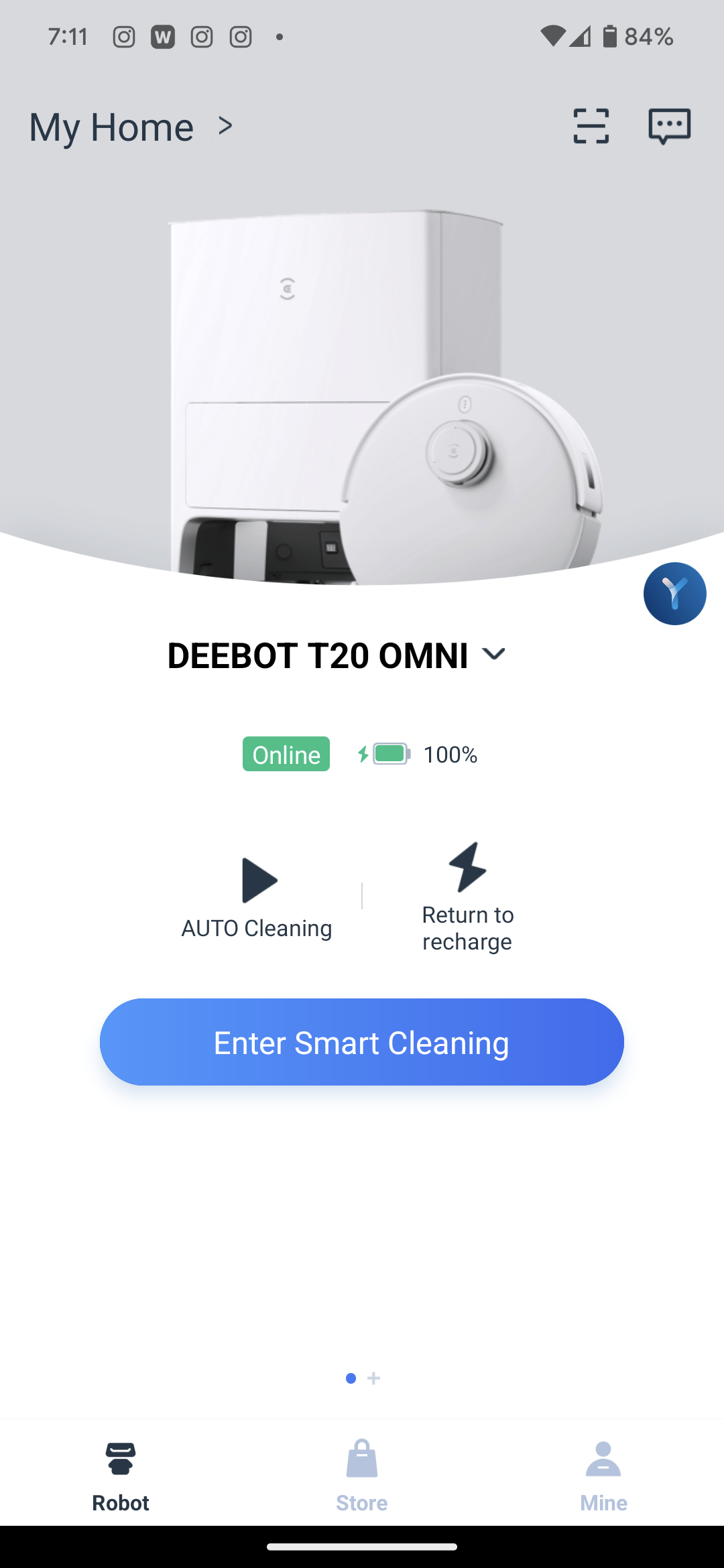 If voice controls are your thing, the Deebot does have a voice assistant which can be triggered by saying "OK YIKO". I seldom use it as I'm not a big voice assistant person, but it is compatible with Google, Alexa and the Ecovacs app if you want to use it.
I like how the OMNI Station separates everything. It has two water tanks. One for clean water and the other for dirty. It manages to keep it from smelling too. Also, it has a dust bag which it will empty out into.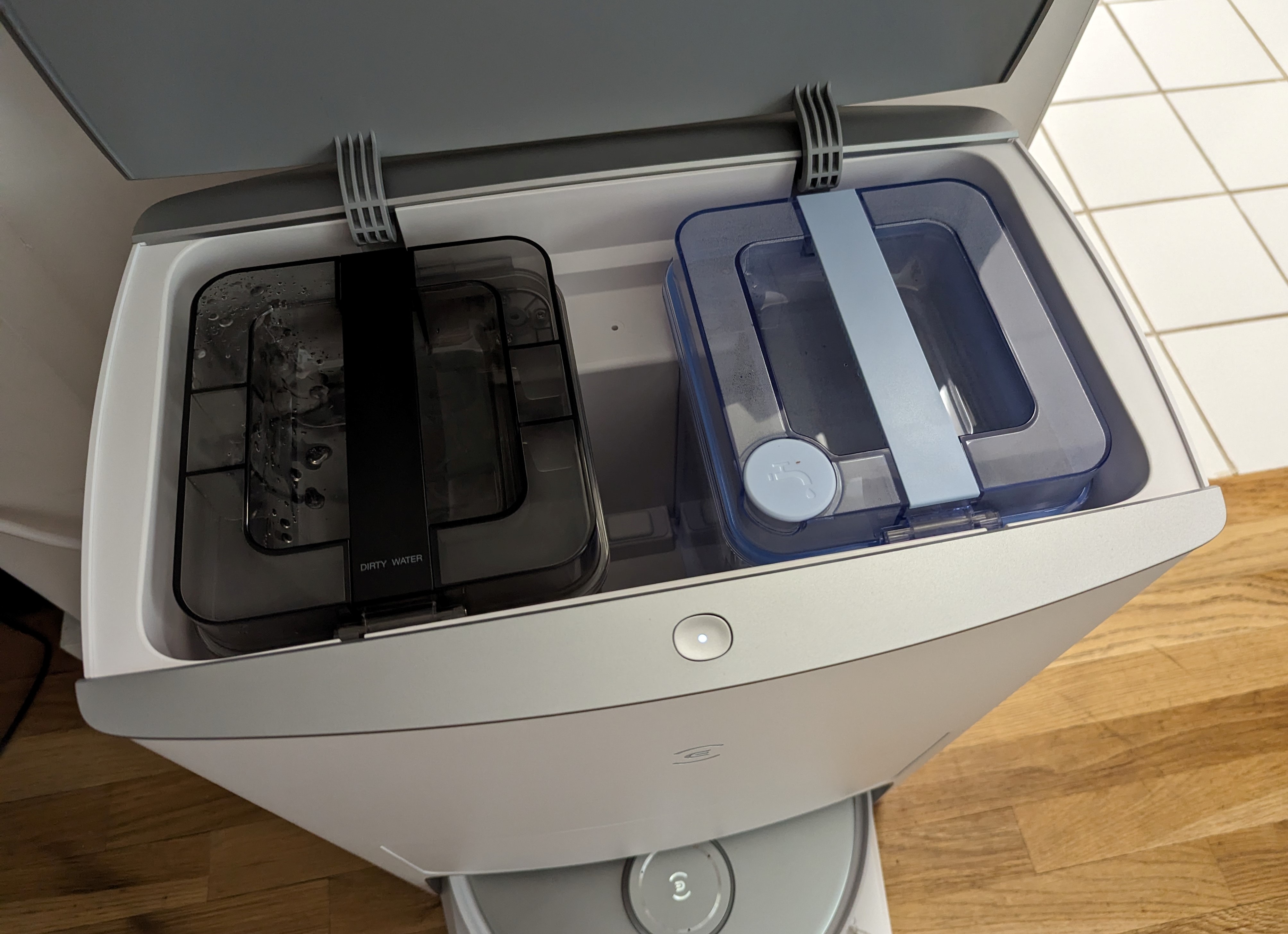 I was surprised the T20 Omni didn't come with any cleaning solution which I thought would have been good.
Verdict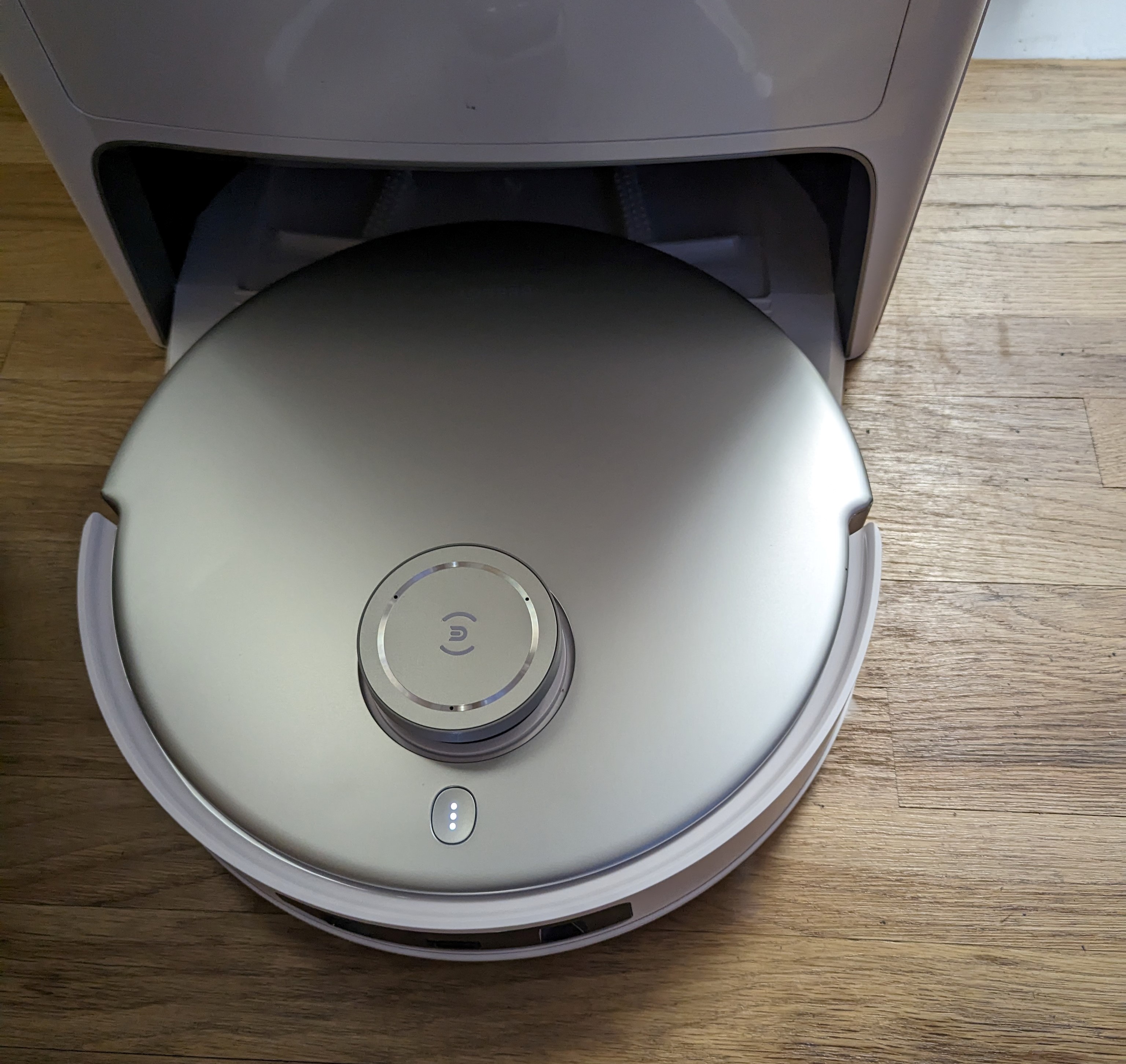 Relying on the Deebot T20 Omni to do my cleaning thoroughly and without monitoring was a joy. It does the best in both worlds whether that is vacuuming or mopping and its ability to empty out its dust tray and clear out dirty water into its own tank is a plus. It may be one of the pricier robovacs on the market coming in at $1,099 but its benefits are worth the comfort.
It is available on Amazon with a $100 off coupon making it $999.99 and you can get some free accessories as well. There is a $100 coupon on Ecovacs' website as well.