If you're looking for a webcam that can go where you go, whether it's at home, work, or on the go, you might want to check out the EPOS EXPAND Vision 1. This is a personal webcam that claims to deliver ultra-sharp 4K video and exceptional voice pickup for your online meetings and calls. But does it live up to its promises? Let's find out.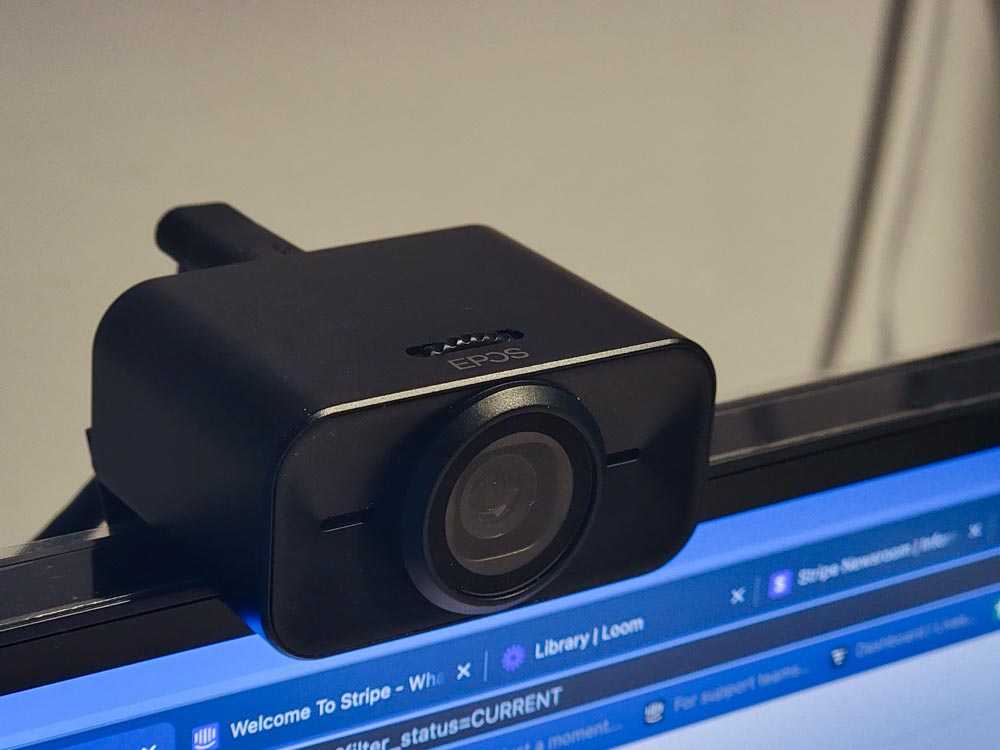 DESIGN & FEATURES
The EPOS EXPAND Vision 1 is a small and lightweight webcam. It has a sleek and minimalist design, with a black metal and plastic body and a large prominent lens up front. The webcam comes with a USB-C cable that has a 90-degree angled plug for easy cable management. It also comes with a carrying bag for protection and portability.
There is an integrated mounting clip that can fit any monitor or laptop screen. The clip also allows you to adjust the height and angle of the webcam to get the best position for your video. There's even a standard camera tripod mount on the bottom if you want to use a tiny tripod instead. Lastly, the webcam has a sliding shutter that you can use to cover the lens for privacy when not in use.
The EPOS EXPAND Vision 1 features a 4K camera that can capture ultra-high-definition video at 30 frames per second. The camera has an auto-focus function that can adjust the focus based on your distance from the lens. The camera also has an auto-light function that can optimize the picture quality based on the ambient light conditions. You can also manually adjust the field of view, light, and color settings using the smart floating menu that appears on your screen when you connect the webcam.
It also features two omnidirectional microphones that can pick up your voice clearly and filter out background noise. The microphones are powered by EPOS Audio, which is a technology that enhances the sound quality and clarity of your voice.
The webcam is compatible with PC and Mac, and is certified for leading UC solutions such as Microsoft Teams and Zoom, which means it works seamlessly with these platforms and provides a flawless user experience.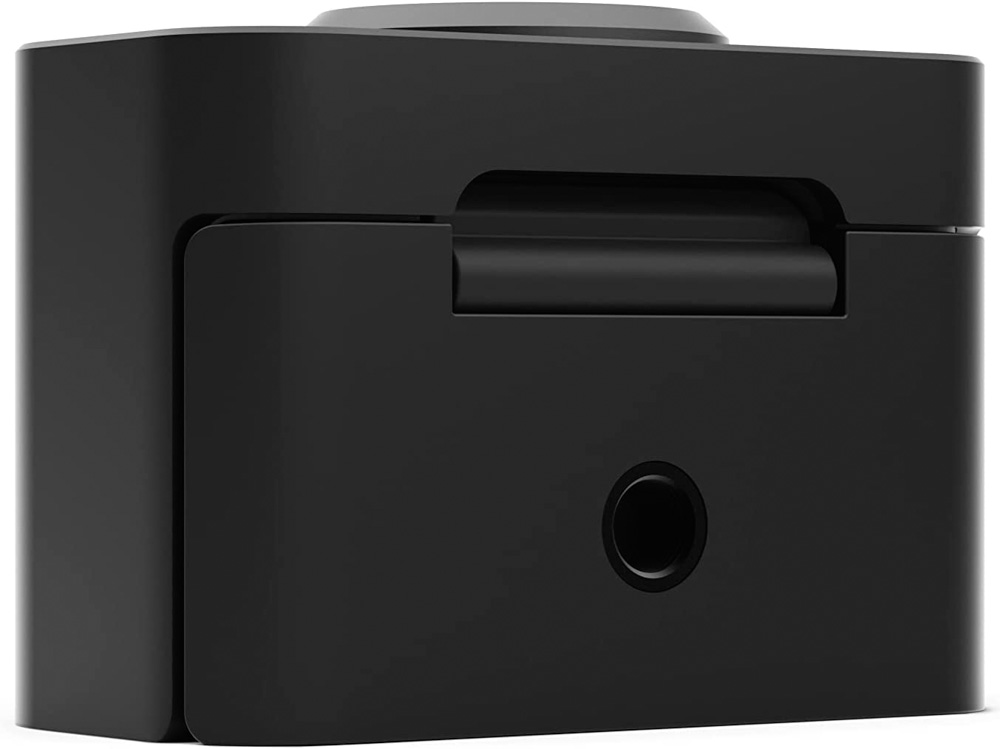 EXPERIENCE
The EPOS EXPAND Vision 1 delivers impressive performance and quality for its size. The video quality is crisp and clear, with vivid colors and sharp details. The camera can capture your face and surroundings well, even in low-light or backlit situations. The field of view is wide enough to show your whole upper body or include other people in the frame if needed.
The audio quality is also very good, with clear and natural voice reproduction. The microphones can pick up your voice well, even if you're not directly facing the webcam or if there's some background noise around you.
The webcam is easy to set up and use, and although you don't need to download anything to use it, you'll want to download the EPOS Connect app to fine-tune your webcam settings on the fly. This gives you a smart floating menu that is intuitive and user-friendly, allowing you to change the settings quickly and easily.
The webcam is also very portable and versatile, as you can take it anywhere you need to have an online meeting or call. The carrying bag protects it from scratches and dust, while the mounting clip ensures it stays securely on any screen.
FINAL THOUGHTS
The EPOS EXPAND Vision 1 is a great webcam for hybrid work, as it offers high-quality video and audio, easy setup and use, and portability and compatibility. It's a compact and convenient solution for anyone who needs to look and sound professional on any online platform.
The EPOS EXPAND Vision 1 is available now on Amazon.