A couple weeks back we were invited to see some of TCL's newest TVs for 2023 first hand and they definitely look stunning to say the least. They were various models from their Class S and Q Class series showing us the vibrant and amazing colors coming off each panel. Also while they had these TVs on hand they also showcased their growing relationship with the NFL with players from the NY Giants and the NY Jets in attendance. Some were even playing with an Xbox Series X hooked up to one of the TVs.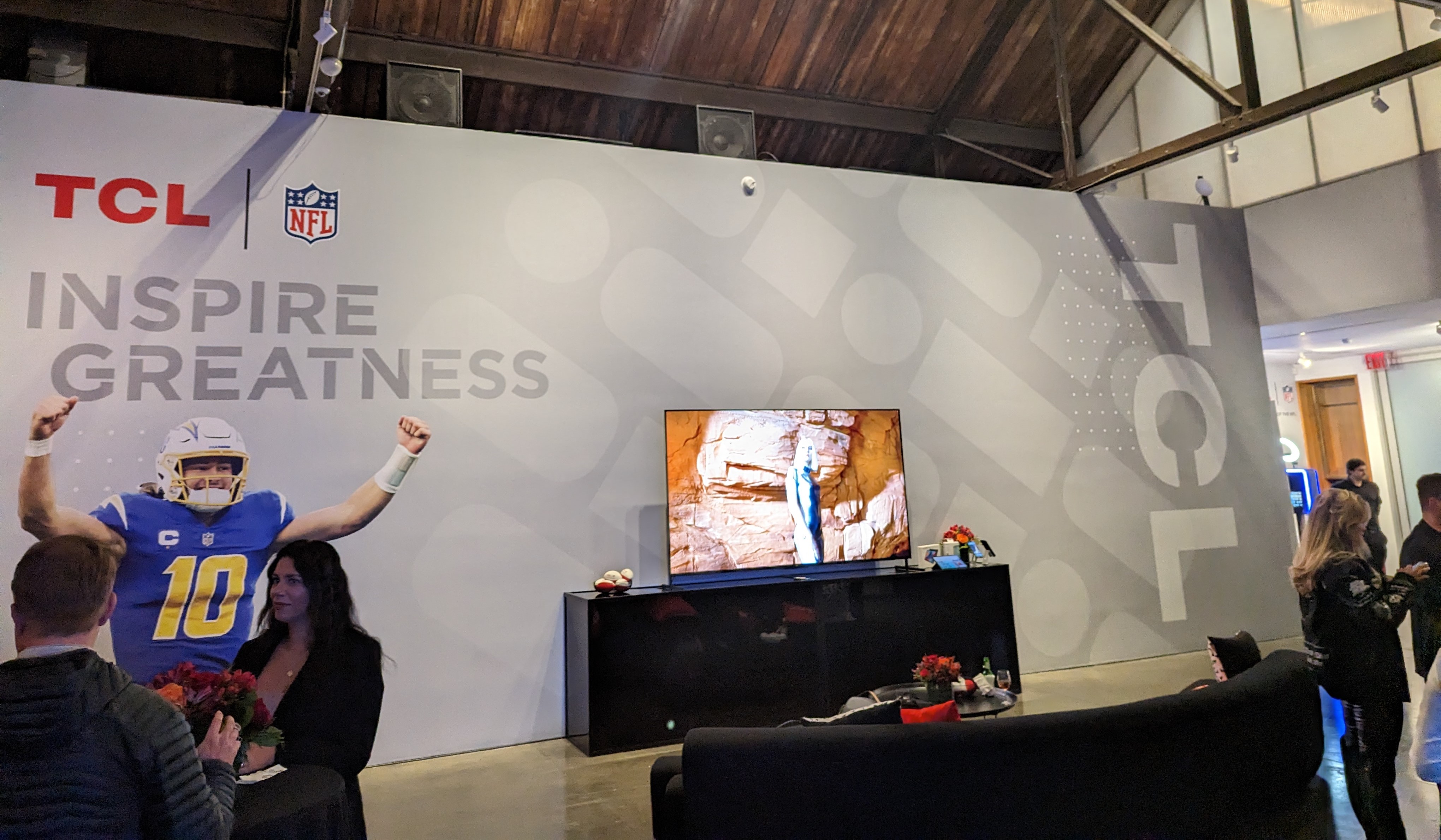 Models such as the S4 series and the Q6 series are available now with models from the gorgeous QM8 coming later this year. You can read more about the various models and sizes down below…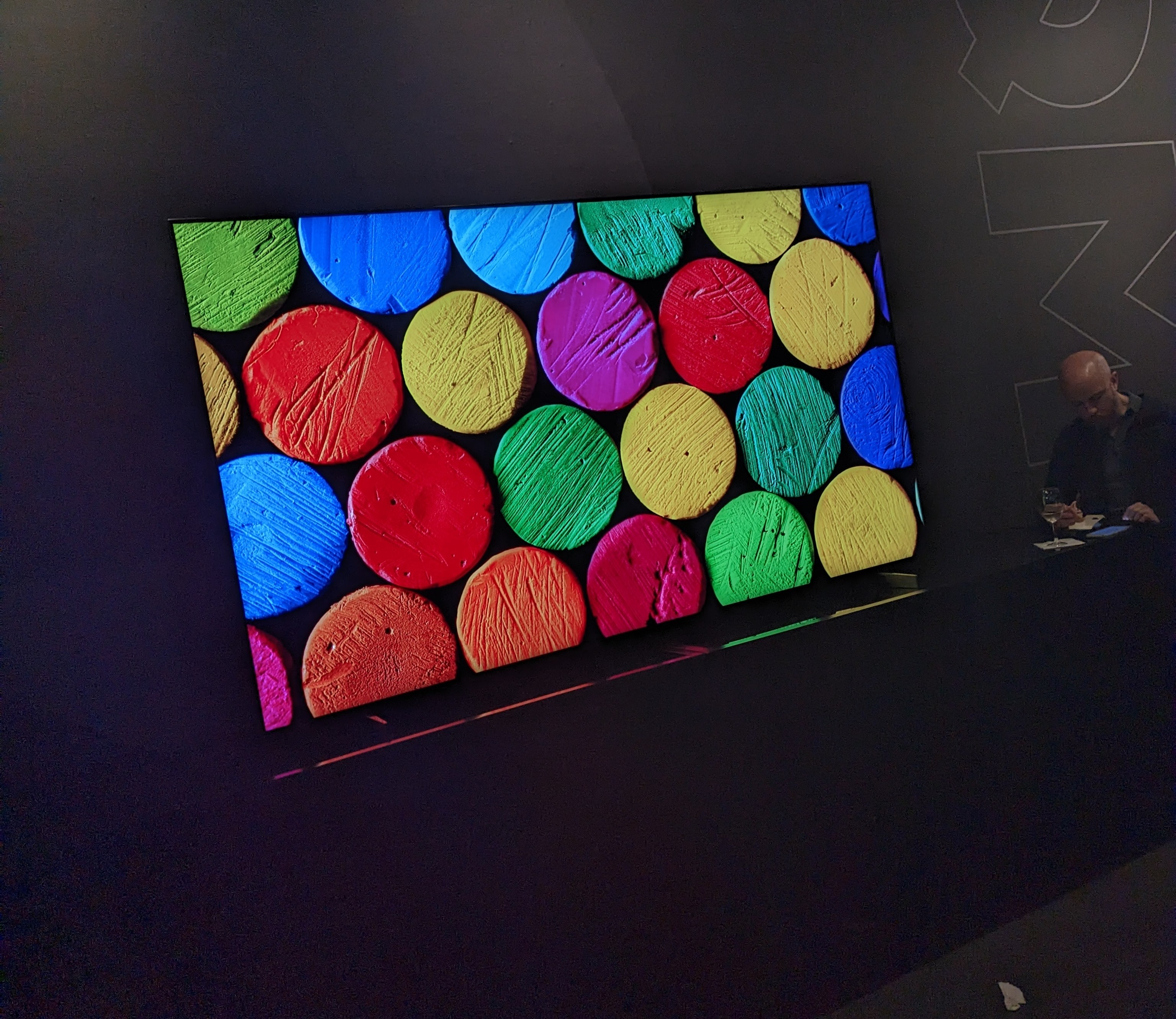 ---
TCL Launches Premium 2023 Models that Build on its Leadership in High Performance TVs
Top Electronics Brand Enhances its Award-Winning Television Lineup with Advanced Home Theater Innovation to Deliver Bigger and Better Screens
IRVINE, Calif., May 15, 2023 – Today TCL®, one of the world's best-selling and leading consumer electronics companies, announced pricing and availability of its new TV line. Constantly pushing the boundaries to achieve greatness in the home theater space, TCL is upgrading its award-winning television portfolio with new products that deliver high quality performance with advanced technology. TCL's new TV line includes significant picture enhancements and superior gaming capabilities.
TCL's TVs are critically acclaimed for picture performance – unmatched contrast technology, deep color saturation as well as powerful clarity – and the 2023 lineup continues to build upon that legacy of advanced display innovation with sleek design. The new TCL models will be wrapped in a stylish FullView metal bezel-less design and segmented into two distinct families with unique product identities within the Smart S Class and QLED Q Class. After introducing the world's first big-screen Quantum Dot TV, launching the world's first mini-LED TV, and developing its own powerful TCL AIPQ Engine™ technology, TCL is dedicated to bringing the best and biggest screen TVs to customers. Its latest 98″ model crowns the new QM8 collection to make it TCL's largest Q Class TV and the ultimate home theater centerpiece.
TCL's new TV line includes significant picture enhancements and superior gaming capabilities.
"TCL has been a top 2 best-selling TV brand in the US for four consecutive years and with the incredible new products we're launching today, I have no doubt that we'll maintain that leadership position in the television space. Our focus on the consumer, coupled with our innovation and vertical integration advantages, has proven to be a winning formula for delivering high-performance and high quality TVs," said Chris Hamdorf, Senior Vice President, TCL. "Each year we set the bar for the industry as our lineup continues to refine key advancements that we've pioneered. With TCL's immersive extra-large screens and higher resolution content, consumers can replicate the same cinematic 'field of view' found in theaters without worrying about viewing distance. Whether it's movies, sports, shows, or videogames, TCL is poised and motivated to make TVs that will meet everyone's entertainment needs."
TCL Q Class Smart TV
Taking the home theater experience to a whole new level with revolutionary technology in its new Q Class QLED Smart TV models, TCL's Quantum Dot technology with UltraWide Color Gamut provides over a billion colors for richer and more lifelike images. Higher brightness performance and QLED color technology together deliver deeply saturated reds, stunning greens and spectacular blues.
TCL's new Q6 QLED series incorporates a High Brightness LED Backlight, producing brighter images for enhanced viewing when watching movies and TV shows, and Motion Rate 240 with MEMC Frame Insertion, combining multiple motion enhancement technologies for exceptional motion clarity. The Q6 also includes a new Game Accelerator 120 feature, allowing up to 120 VRR Gaming for more responsive gameplay without lag, and Auto Game Mode (ALLM) with AMD FreeSync to automatically enable game mode for the lowest possible input latency. HDR PRO+ lets Q6 owners enjoy enhanced contrast, accurate colors and fine details utilizing all the most advanced HDR formats (Dolby Vision, HDR10+, HDR10, & HLG) while DTS Virtual:X brings advanced audio post processing for everyday content offering an immersive virtualized 3D sound, all from just the TV speakers. Additional features include adjustable width feet, Bluetooth personal audio for headphone connections and high-speed HDMI inputs.
Stepping up, the TCL Q7 is a true premium TV that adds a High Brightness PRO LED Backlight with up to 1,000 Nits peak brightness to create vivid images with dazzling highlights for a truly realistic cinematic experience, and Full Array PRO Local Dimming for superior contrast with up to 200+ local dimming zones that dynamically adapt to on-screen content, for deep blacks without image blooming. The Q7 also includes a native 120Hz panel refresh rate which is perfect for action-packed movies, fast-paced video games, and live sports with ultra-smooth viewing. The Q7's Motion Rate 480 with MEMC Frame Insertion yields best-in-class motion clarity while TCL's exciting new Game Accelerator 240 feature allows for blistering fast gaming at up to 240 VRR Gaming. Alongside Auto Game Mode (ALLM) with AMD FreeSync Premium Pro, this model will be a true "game changer" for any serious gamer. TCL's powerful AIPQ Engine Gen3 with Deep Learning AI, a 3rd generation advanced processor that intelligently optimizes the color, contrast, and clarity for an unrivaled 4K HDR experience, enabled TCL to receive its first IMAX Enhanced certification for meeting high requirements in resolution, contrast, brightness, color and sound. The TCL Q7 also boasts HDR ULTRA (Dolby Vision IQ, HDR10+, HDR10, & HLG) and DTS Virtual:X for premium picture and audio, as well as a hands-free voice control and backlit voice remote, adjustable reversible feet, Bluetooth connections, and four high-speed HDMI inputs.
Building on the features of the Q7, TCL's top-of-the-line QM8 features industry leading mini-LED ULTRA with up to 2,300+ local dimming zones and precise zone control utilizing the powerful TCL AIPQ Engine Gen3 to deliver stunning picture quality in any room environment with simultaneous ultra deep blacks, ultra bright whites and higher color volume. TCL has been a trailblazer in both QLED and mini-LED technologies, transforming the viewing experience with thousands of micro-meter class mini-LED backlights for uncompromised contrast and brilliantly smooth illumination, and now takes mini-LED to flagship level. The QM8 features a High Brightness ULTRA LED Backlight, with up to 2,000 Nits peak brightness, and Full Array ULTRA Local Dimming for ultra contrast with up to 2,300+ local dimming zones. In addition, QM8 features enhanced audio with a built-in subwoofer and Wi-Fi 6 for improved connectivity, as well as a height adjustable pedestal stand to allow for greater versatility when choosing TV furniture or a sound bar.
The TCL Q Class Q6 is now available in a 55″ model (55Q650G) at $499.99 MSRP, 65″ model (65Q650G) at $699.99 MSRP, 75″ model (75Q650G) for $899.99 MSRP and 85″ model (85Q650G) for $1,599.99 MSRP; while the TCL's Q7 is available in a 55″ model (55Q750G) at $749.99 MSRP, 65″ model (65Q750G) at $999.99 MSRP, 75″ model (75Q750G) for $1,399.99 MSRP, and an 85″ model (85Q750G) for $2,199.99 MSRP.
The QM8 is available in a 65″ model (65QM850G) at $1,699.99 MSRP, 75″ model (75QM850G) for $2,299.99 MSRP, 85″ model (85QM850G) for $2,799.99 MSRP, and a 98″ model (98QM850G) that will be coming later this year for $9,999.99 MSRP.
TCL S Class Smart TV
With home theater solutions for every customer, TCL now offers the S Class family of smart TVs that are also a smart choice. The S3 is smart and versatile with 1080p Full HD resolution and HDR (HDR10, & HLG) so viewers can experience their favorite movies and TV shows with enhanced contrast, accurate colors and fine details. Able to double as a PC Monitor, the TCL S3 Smart TV can also pair with Bluetooth headphones for a private listening experience and features high-speed HDMI inputs for the best connection.
TCL's S4 provides a 4K Ultra HD resolution experience with incredible detail and clarity making images come to life. Other major upgrades include features such as HDR PRO (Dolby Vision, HDR10, & HLG) for ultra vivid pictures with enhanced contrast, accurate colors and fine details as well as immersive DTS Virtual:X, Motion Rate 240 with MEMC Frame Insertion, Auto Game Mode (ALLM), Bluetooth and three high-speed HDMI inputs.
TCL S Class S4 is available now in sizes ranging from 43″ up to 85″ models starting at $279.99 MSRP, from your favorite retailer.
With access to an almost endless library of entertainment through popular OS platforms built into the TV, TCL's new S and Q Class models offer a massive selection of free, live, and premium television programming as well as compatibility with popular voice assistants to give users additional control options. TCL will also team up with select content partners to provide its own online streaming service to TCL TV and mobile users in North America this summer