Releasing almost a couple months after the feature rich OnePlus Pro Buds 2 is the Nord Buds 2. These earbuds by OnePlus are usually catered to those that want some nice options but not break the bank at the same time. But how well do they handle with their impressive low price point?
Style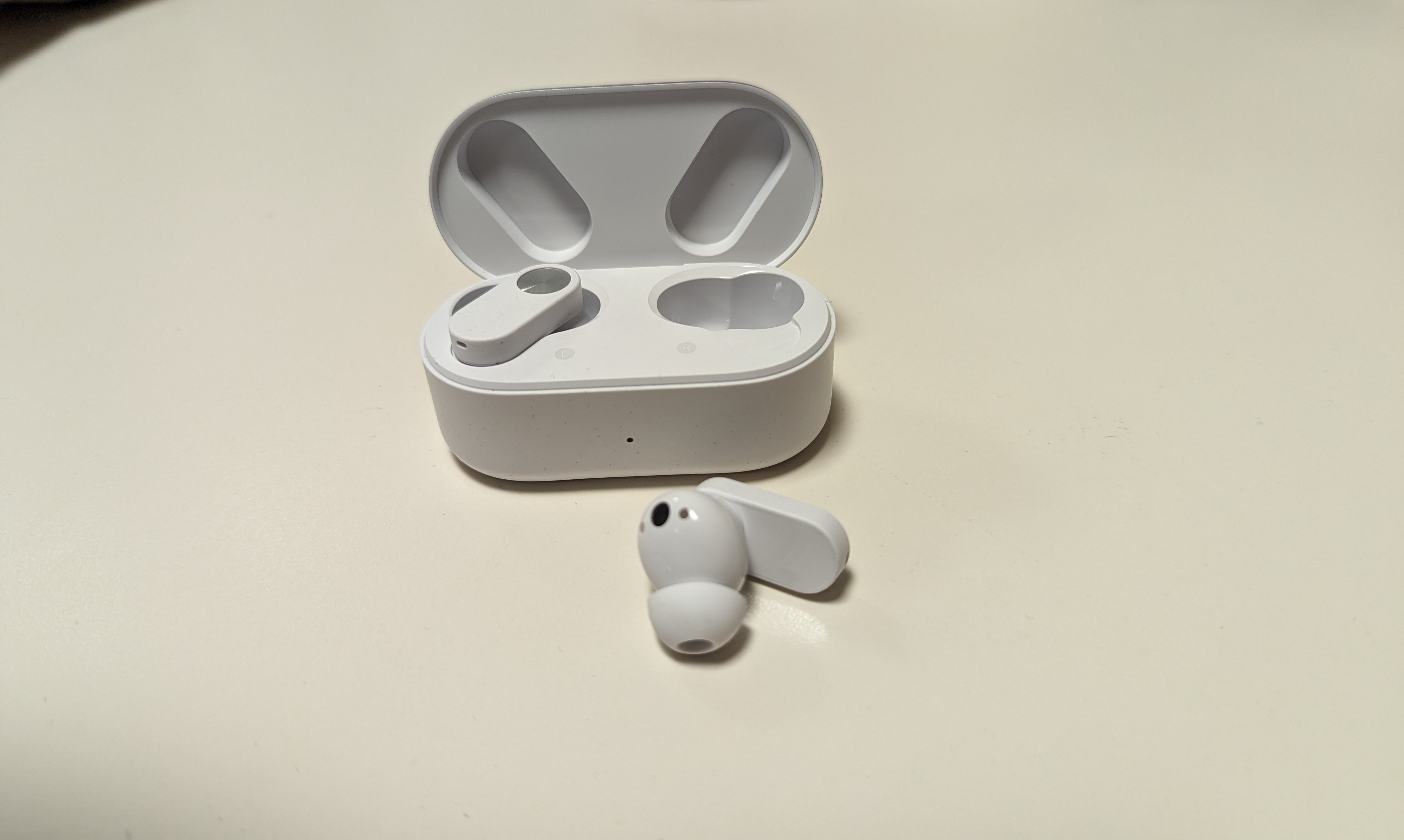 For starters the Nord Buds 2 come in two colors which are Thunder Grey and the model OnePlus provided to us is Lightning White. The charging case is two-toned with white on the bottom and gray on top with the OnePlus branding. It can be charged via USB-C but doesn't support wireless charging. It is a decent size to put in your pocket but not the smallest. OnePlus did take notice to make it smoother and more rounded compared to its previous Nord and even I recall Z earbud models. Opening the case you are presented with the earbuds themselves. They are mostly white with the touch panels on them being along the lines of silver. The buds are all plastic material and pipe style but short but also a bit wide. The earbuds come in at 4.7g while the case is 37.5g making it lighter than the Buds Pro 2. The earbuds themselves are rated IP55 for water and sweat resistance.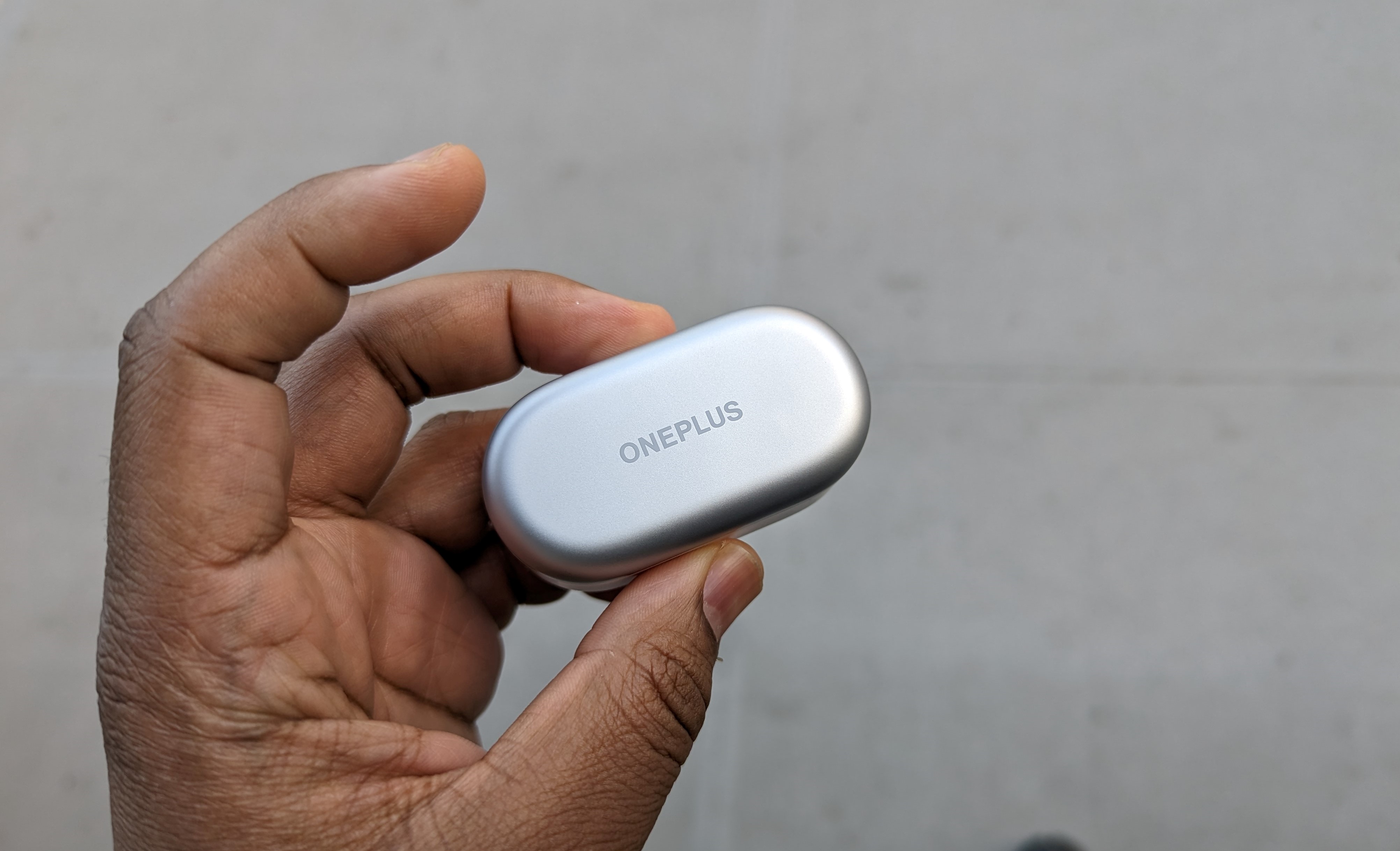 OnePlus Nord Buds 2 come with a USB-C cable, various ear tips, and stickers.
Features
To access controls on the Nord Buds 2 you can take the silver touch panels. You can do single, double, or triple taps. There are also short and long touch holds as well. All these various controls can be customized via the options within the OnePlus Bluetooth section or if you are using a different device you can download the HeyMelody app. As of this writing while I was able to get them to work instantly with my iPhone 14 Pro, I couldn't get the app to recognize them.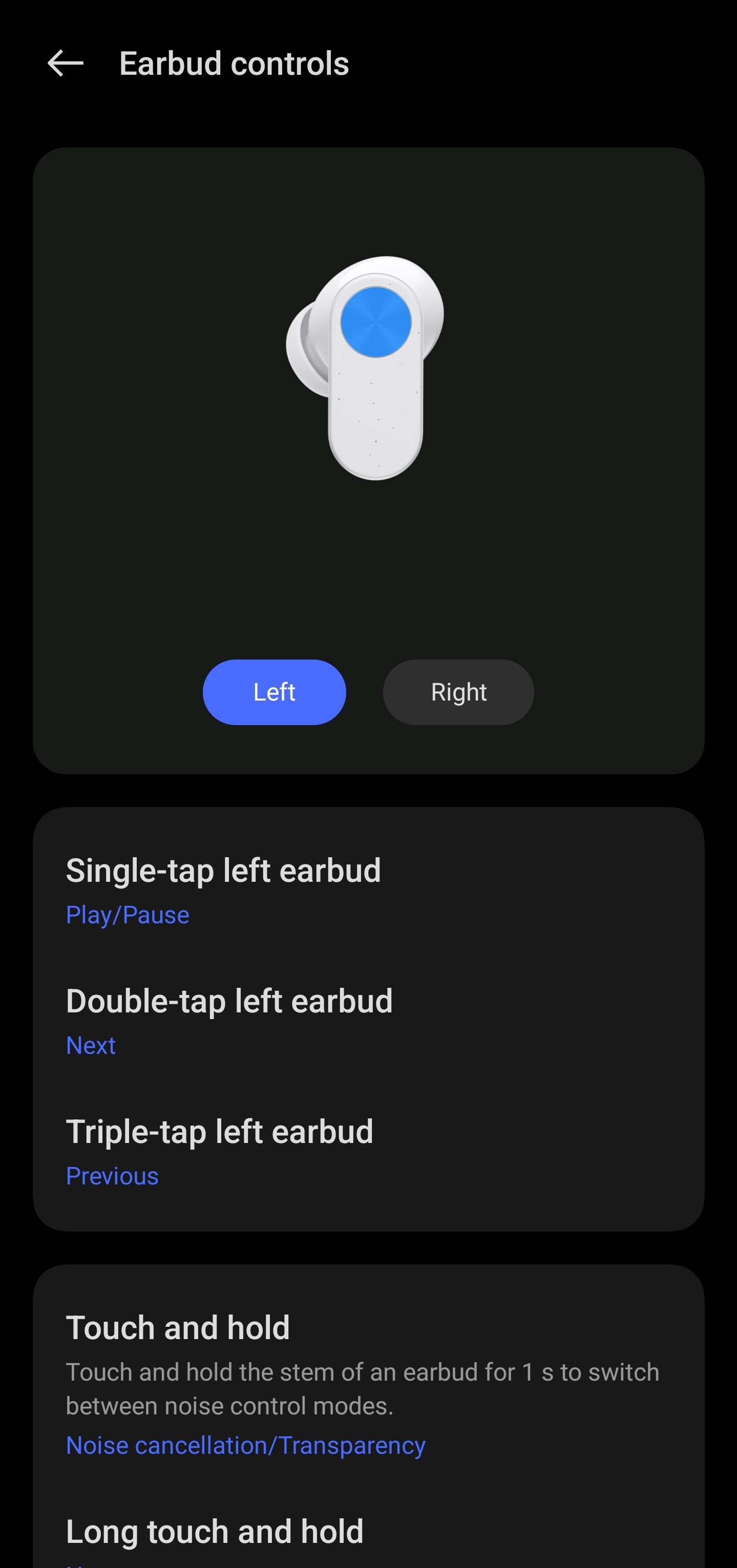 Like the Buds Pro 2 there is options to toggle noise cancellation and transparency. If you want to adjust the audio, you can go into Sound Master EQ giving you a chance to increase the Bass and take control of Bass Wave or add your own personal EQ setting.
Sound
These earbuds have rather large 12.4mm drivers which are supposed to focus primarily on the bass. Tracks like "Put Your Hands Where My Eyes Can See" which is bass thumping already can be felt more so with that increase thanks to BassWave. Toggling on and off you can feel the difference. Playing tracks like "Closer" by Chainsmokers and "Ocean Eyes" by Billie Ellish you get nice vocals but they aren't as crisp or fulfilling that I would get from the Buds Pro 2. Nice thing about these earbuds though is they support Dolby Atmos you can utilize listening to those tracks via Apple Music(used on OnePlus 11) or watching some content such as movies on Apple TV(used on iPhone). But for general listening they aren't bad in the sound quality department. As far as codecs the OnePlus Nord Buds 2 only support AAC.
Experience
I been rocking out with the OnePlus Nord Buds 2 for the past week, and they been a pleasant experience. These do support ANC and testing them on noisy areas such as my daily train commutes they do a nice job but not the best at blocking out my surroundings. Transparency mode is decent at letting in noise when needed. This worked nicely when in the office toggling them on/off. On a comfort level they aren't the most nice feeling earbuds but they are light which helps out.
One thing I notice like the Buds Pro 2 though is if I'm listening to music or watching a show and jump in/out of a game like WWF or Candy Crush that audio cuts out for a minute when going into a different app. Battery life isn't bad but could be better. I had phone convos and the receiver was able to hear me clearly and vice versa. These can be paired up to multi-devices but cant be streaming at the same time.
Verdict
Even though I have some slight nitpicks these earbuds provide a decent listening experience. They are nice for those that focus on bass and also the fact they have Dolby Atmos support is nice if you have the content to go with it. Also they come with ANC which a good amount of earbuds at this price don't. Nord Buds 2 are going for $60 which is 1/3 the price of the OnePlus Buds Pro 2($180) if you don't need all the bells and whistles.
You can check our quick unboxing of the OnePlus Nord Buds 2 on YouTube Shorts, Instagram, and TikTok.