While modern-day game controllers that come with consoles are well-designed and you'll most likely never need to buy anything else, that doesn't mean that can't be improved upon with a small add-on. one such add-on is the Kontrol Freek Performance Thumbsticks. These little add-ons attach to your controller's thumbstick for better grip and add an extended profile for better accuracy. I got my hands on a set, but these are special because they were made exclusively for the release of Destiny 2: Lightfall and feature a collector's tin in the shape of The Traveler.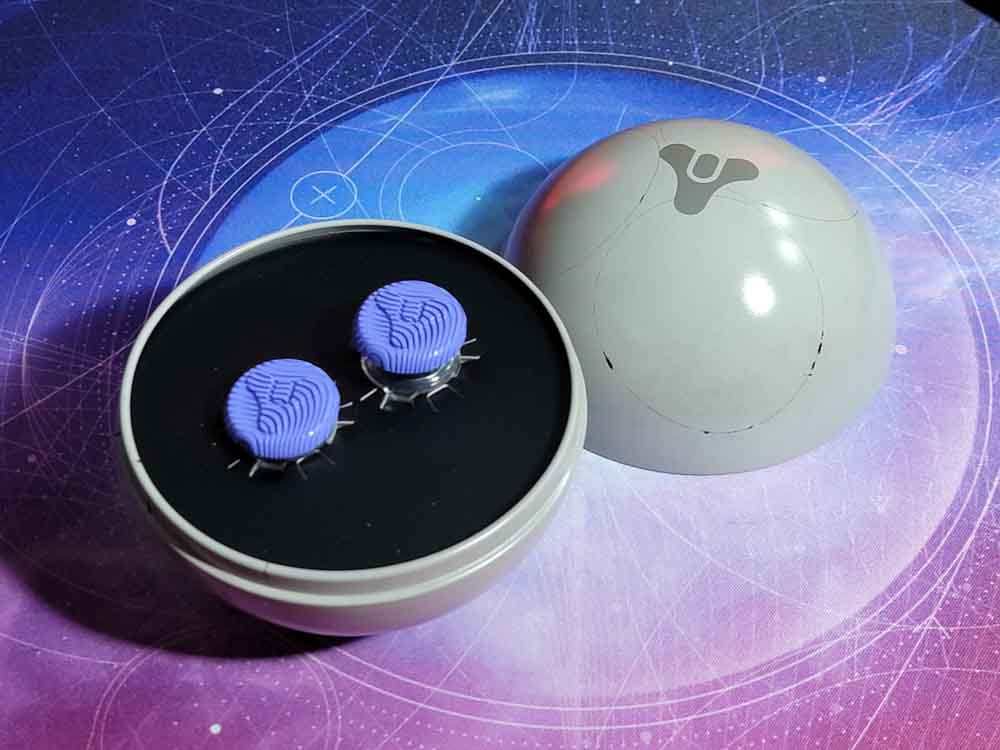 For the most part, the Kontrol Freek Performance Thumsticks are simple add-ons requiring you to take them out of the box and secure them to your controller thumbstick. These secure nicely and snugly to the top and offer a lot more grip than the stock sticks. You may also notice that the two add-on thumbstick is of different height. That's because the one for the left is for mostly movement so it's a little lower while the one for the right is taller for more precise aiming. I will say that this is how I normally run my modded controllers so being able to do this on a stock controller is great.
As for the design, the Destiny 2 Lightfall Edition grips have a unique Destiny 2 logo on top as part of the grip design and they have grooves cut in them as well. The color is also pretty and differs from the regular edition ones as these are purple instead of luminescent green.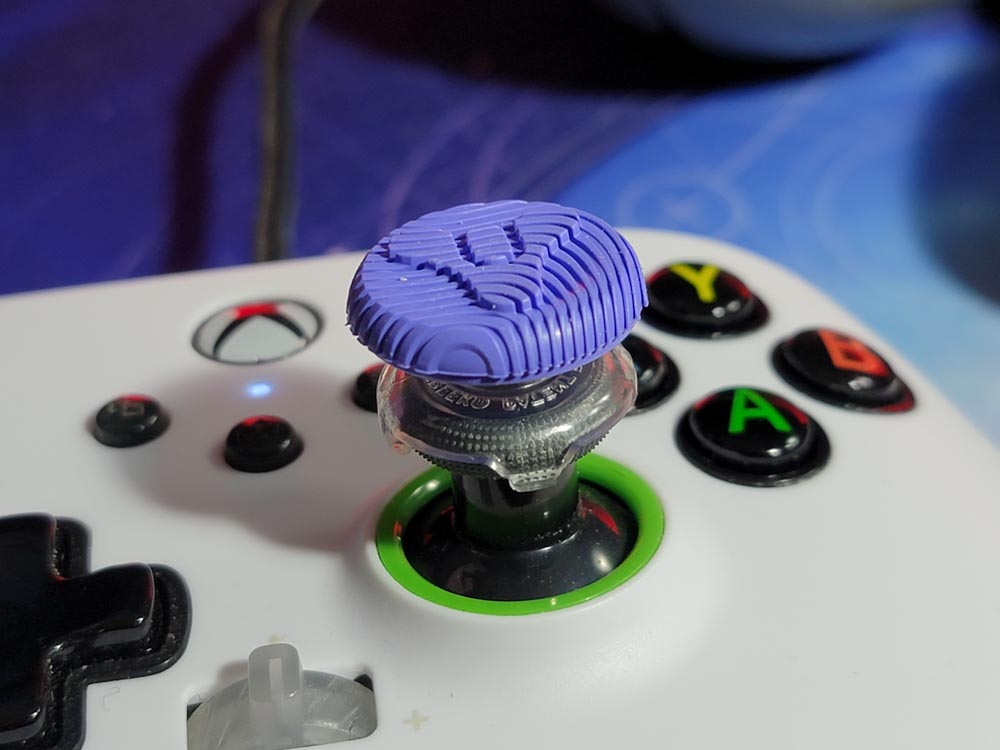 In terms of actual usage, these are quite grippy and actually very comfortable to use. They make it so the thumbstick isn't as stiff and hard on top and seems to stay grippy even if your fingers get sweaty. Other than that, there isn't much more to say about them except that they look great and perform just as well.
So with that said, if you're looking for some really good performance thumbstick grips and extensions for your stock controller, I'd definitely check out the Kontrol Freek ones. Even more so, if you're a Destiny 2 fan and just picked up Lightfall, the Kontrol Freek Destiny 2 Lightfall Collector's Edition Performance Thumbsticks are the way to go and you get an awesome little Traveler tin to display on your desk.