For those who work on computers all day, having a comfortable mouse is a must. There's nothing worse than spending hours working with an uncomfortable mouse only to get wrist pains and finger cramps. That's why there's always a need for an ergonomic mouse. Did you know that Dell makes an ergonomic mouse that's suited towards business users? It's called the Dell MS900 Premium Rechargeable Mouse and it's programmable, wireless, and super comfortable to use.
The Dell MS900 Premium Rechargeable Mouse is a business-oriented mouse built for long-term comfort and reliability. You'll notice that the Dell MS900 has a curved, sculpted body with no sharp edges. The mouse itself has a lot of body and is very thick. This has the added benefit of fitting really well in your palms allowing your whole hand to rest comfortably on top of it. There's even a really handy thumb rest on it.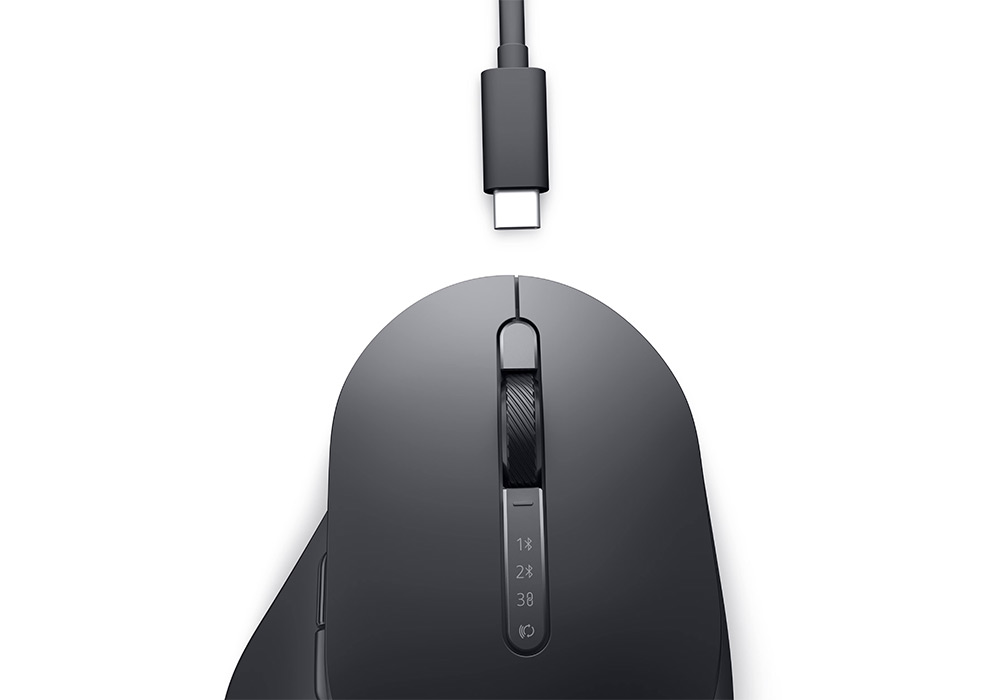 The soft-touch coating on the body also aids in comfort and gives the Dell MS900 a really smooth feeling. The top of the mouse is finished off in a matte metallic finish that also feels really smooth to the touch.
Other parts of the hardware are really nice The scroll wheel for instance is metal with some nice weight to it. There's also textured ribbing on it. The same goes for the thumb wheel which has a similar look and feel. If you could the scroll wheel press and thumb wheel press, there are a total of five buttons you can press. That doesn't include the button used to change the device the mouse is connected to, and the button used to change the scroll wheel from clicky to smooth rotation.
Aside from the hardware, the Dell MS900 can pair to three devices at once – two devices via Bluetooth and one device using the 2.4GHz dongle. You would use the button on top of the mouse to switch between devices in use.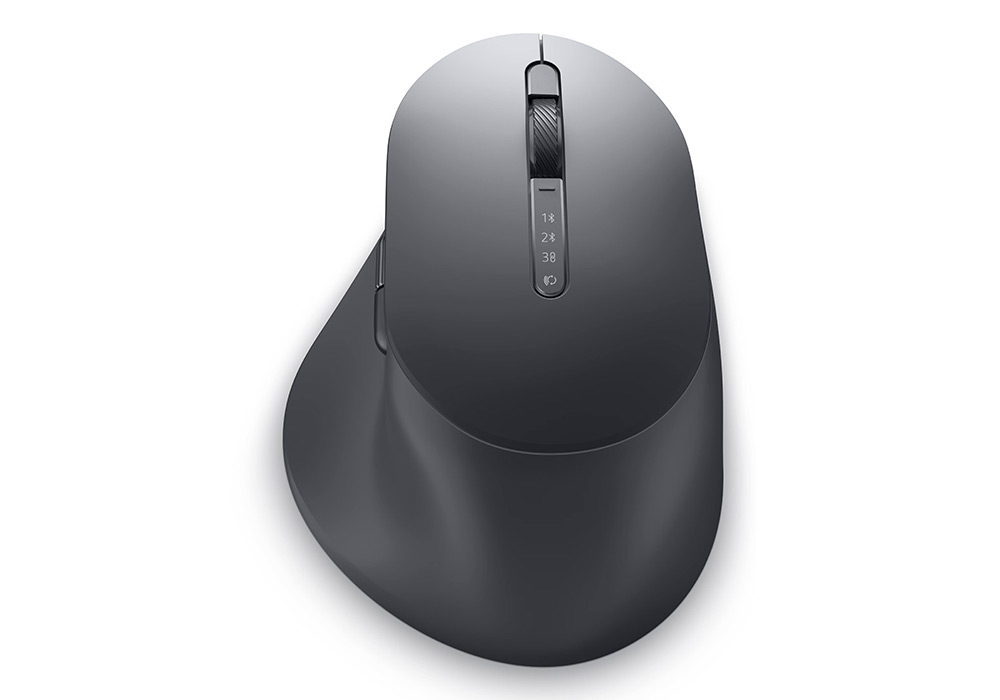 To customize the action of some of these buttons, you'll need to use the Dell Peripheral Manager app which is automatically installed when connecting the mouse to your computer. Some of you might not like the fact that it installs this automatically, but you need it if you want to customize some options and settings, such as the DPI settings.
The Dell MS900 Premium Rechargeable Mouse is great for work-related tasks. It's super comfortable for long use cases and I like the fact that it's wireless. It does require charging, but luckily you can still use the mouse while it's charging. Overall, I don't really have anything negative to say about the Dell MS900 and most of my time spent with it has been positive. I think comfort really is the main plus for this mouse and those who work long hours on the computer are really going to like it.