Many now use their tablets as their main computing machine and no longer rely on traditional computers and laptops. For the most part, many of us can comfortably use a tablet for day-to-day tasks such as Internet browsing, email, social networking, gaming, and more. There really isn't much that a tablet can't do anymore. However, there are times when you'd want a more traditional computing workspace and that's where the Plugable USB-C Docking Station (UDS-7IN1) comes into play. This little device can expand the functionality of your tablet or even smartphone and turn it into a powerhouse.
The Plugable USB-C Docking Station Is two devices in one. First, it's a USB-C docking station that will give your devices extra ports, and the ability to output to an external monitor. iF we use the iPad as an example, you'd be able to connect your iPad to the Plugable USB-C Docking Station and make use of 2xUSB-A ports, a 3.5mm audio port, an SD and Micro SD card reader, and an HDMI port. This will essentially turn your iPad into a little mini computer that you can plug a keyboard or mouse into and use it just like a regular computer. The same goes for connecting a Samsung Galaxy phone to this and being able to make use of Samsung Dex.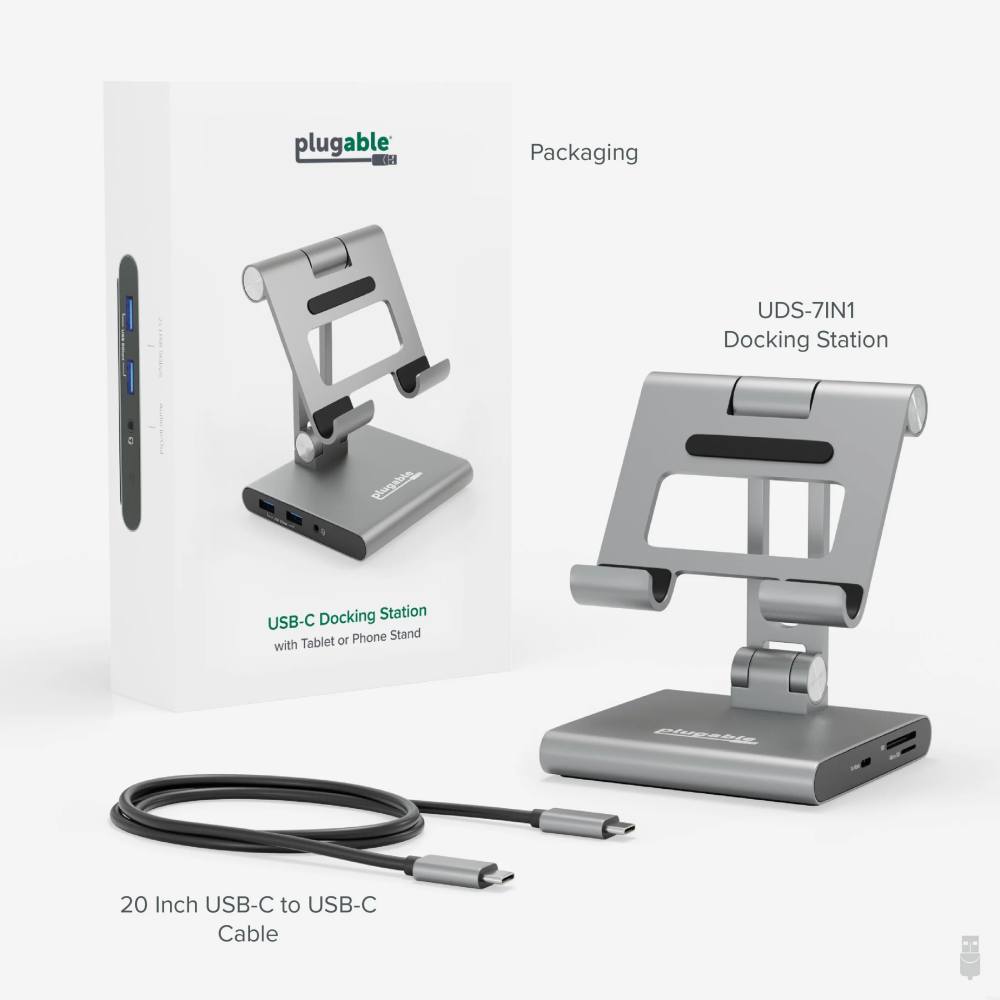 The second part of the Plugable USB-C Docking Station is the built-in tablet/phone stand. The stand can hold large enough to hold a tablet but can also hold a phone as well. The stand has both height adjustment and tilt. Not only that, but the stand also has rubber pads so your tablet or phone won't slide around. If this were just a stand, it would be a very good stand. But because it also has a docking station attached to it, it makes it even better.
So who would use this? As I said above, let's say you were out and about using your tablet and had taken photos on it or had done some light work on it but then when you got home, wanted to finish everything in a more traditional way. Well, you could pop your tablet right on the Plugable USB-C Docking Station and then continue your work with a keyboard and mouse and on a much bigger monitor that you might have. While it's plugged in, it also benefits from the 100W charging port. You can also use the dock to transfer any photos you might have to a larger backup HD as well.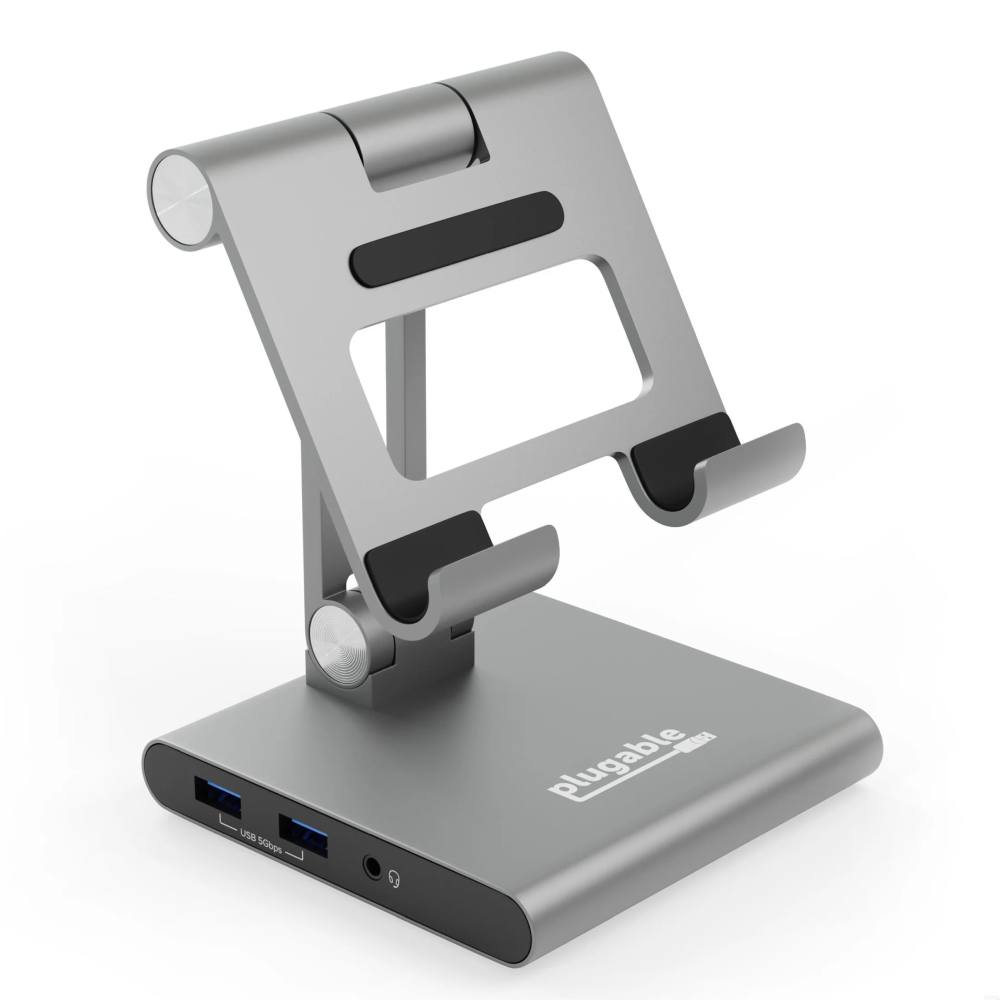 Note that there are only certain devices that can make use of the Plugable USB-C Docking Station. For iPads, only M1 and M2 chipped units are compatible. There's also support for the Surface Pro 9, Galaxy Phones with DisplayPort alt mode, Galaxy tablets, and most laptops.
With that said, if you find yourself mostly using your tablet or phone these days, you might want to consider the Plugable USB-C Docking Station and Stand. It really is a great all-in-one device that will expand the usability of your tablet or phone in a way where you may never really need to use a computer or laptop again.
You can pick up the Plugable USB-C Docking Station and Stand on Amazon.