Bungie has launched a Trailer showcasing some of the weapons and gear we'll be using come Lightfall – and one change in particular got me raising my eyebrow with Quicksilver Storm. It looks like we will be utilizing the new Strand elemental on our weapons as well, and won't have to wait several seasons like we did with Stasis.
Final Warning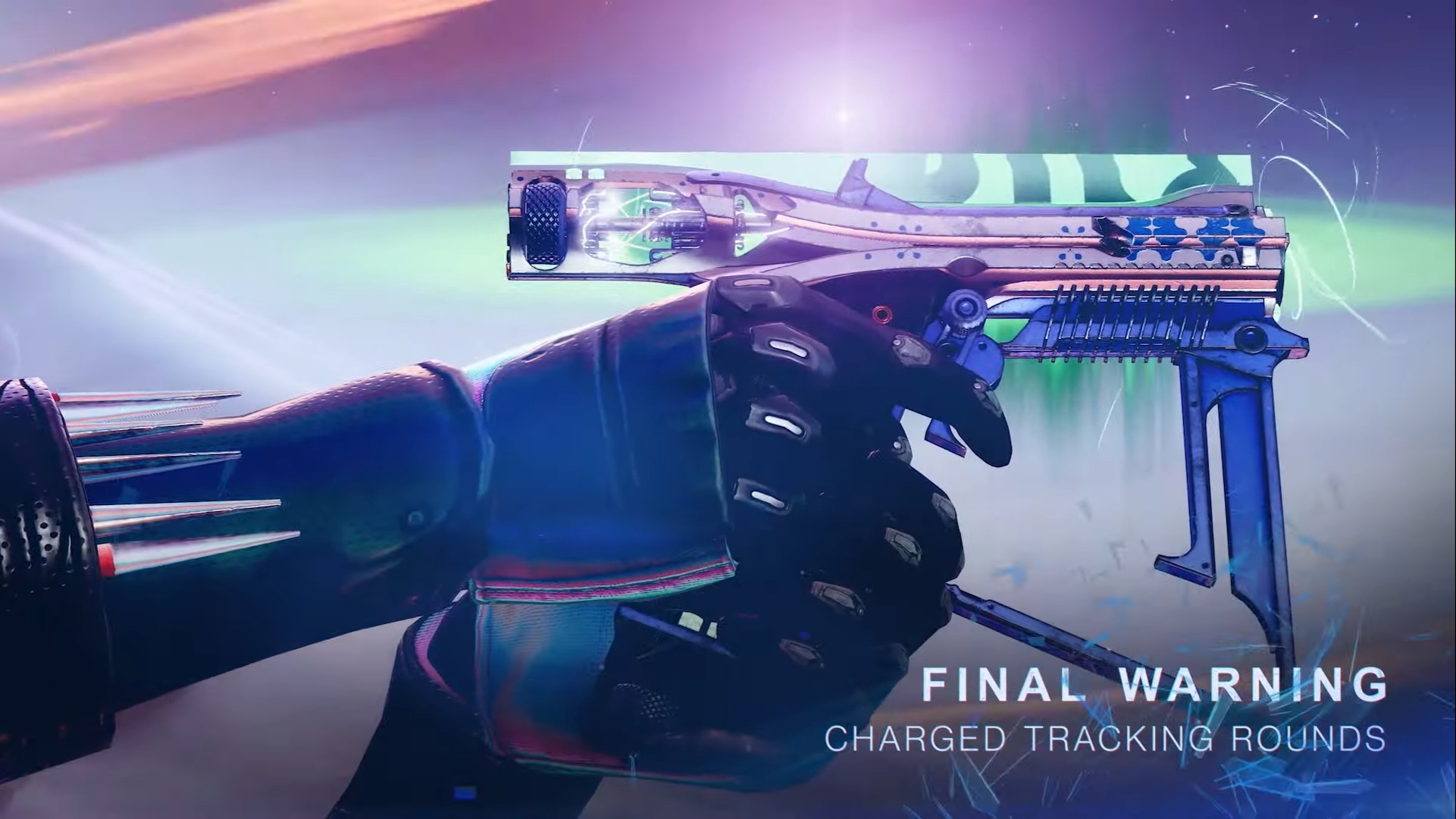 A fully auto sidearm that utilizes Strand alongside charged tracking rounds. Sounds incredibly dangerous for PvP. The aesthetics looks excellent as expected and I love the spinning actuator effect.
Deterministic Chaos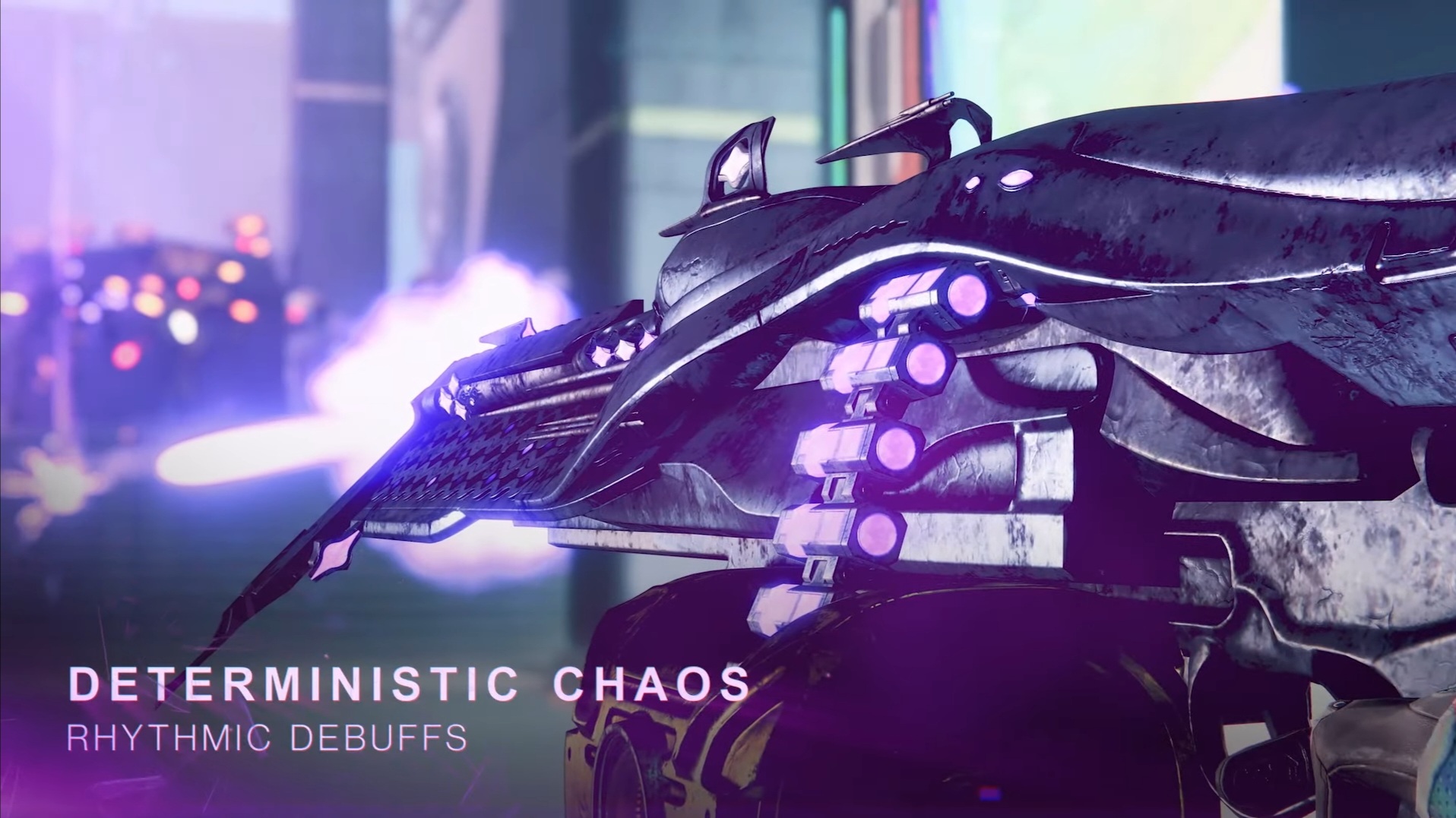 A heavy machine gun that weakens enemies on the 4th shot, and on the 16th shot would initiate a cascading effect of Volatile Rounds – that sounds absolutely deadly if you pair it with Gyrfalcon's Hauberk.
Cyrtarachne's Façade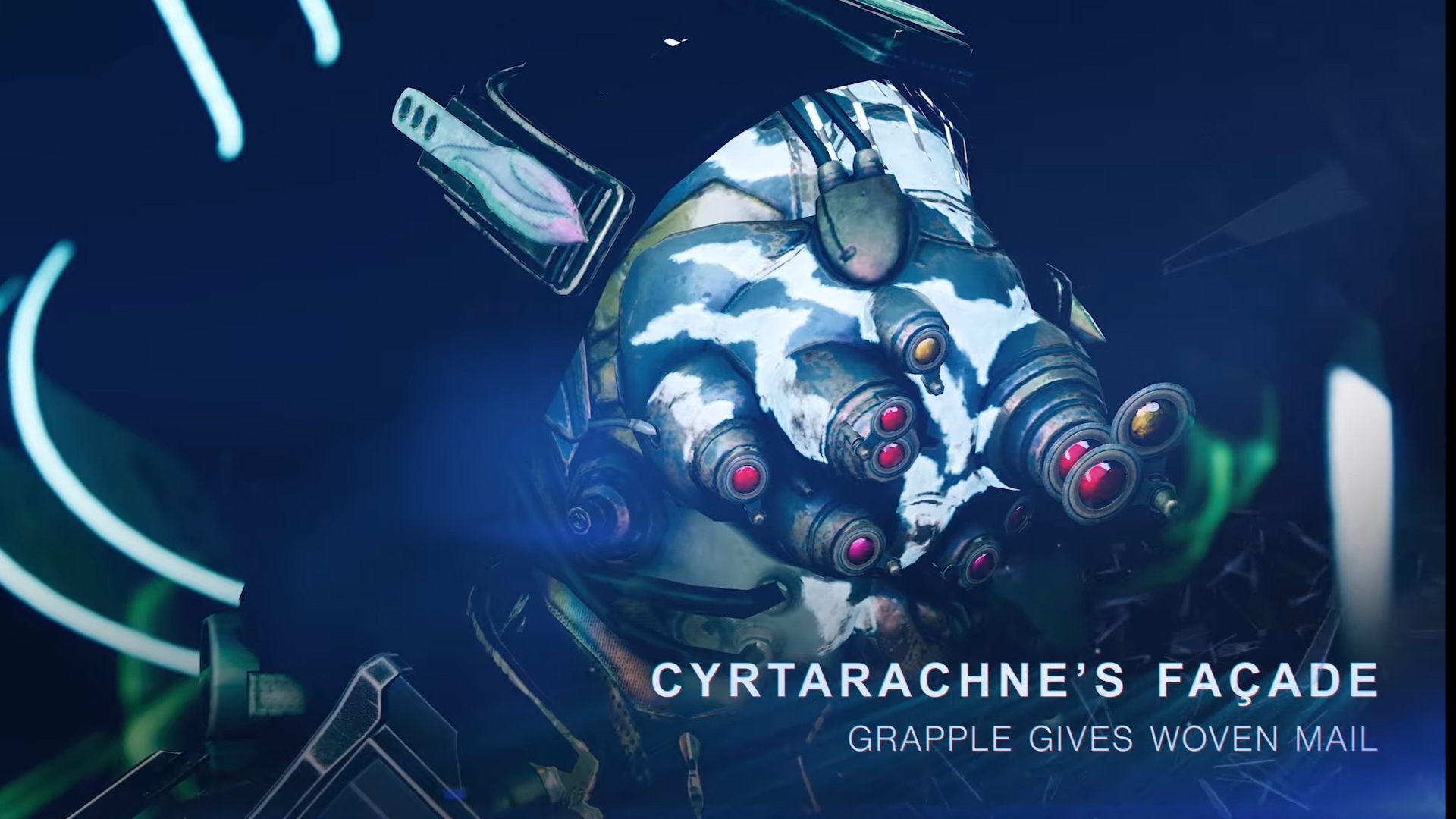 This helmet benefits Hunters who love to snipe with flinch resistance after grappling across the field, though pretty much everyone is cracked in D2 with snipers so, I see this having little use.
Abeyant Leap
This Titan armor sounds incredibly fun to use – with Strand, you'll be able to spawn Lashes that'll tether enemies between time. With Abeyant, you'll spawn additional ones. Much like Warlock's Osmiomancy Gloves, I can see a build that'll constantly tether enemies to benefit teams going into Grandmaster/Raids.
Quicksilver Storm Catalyst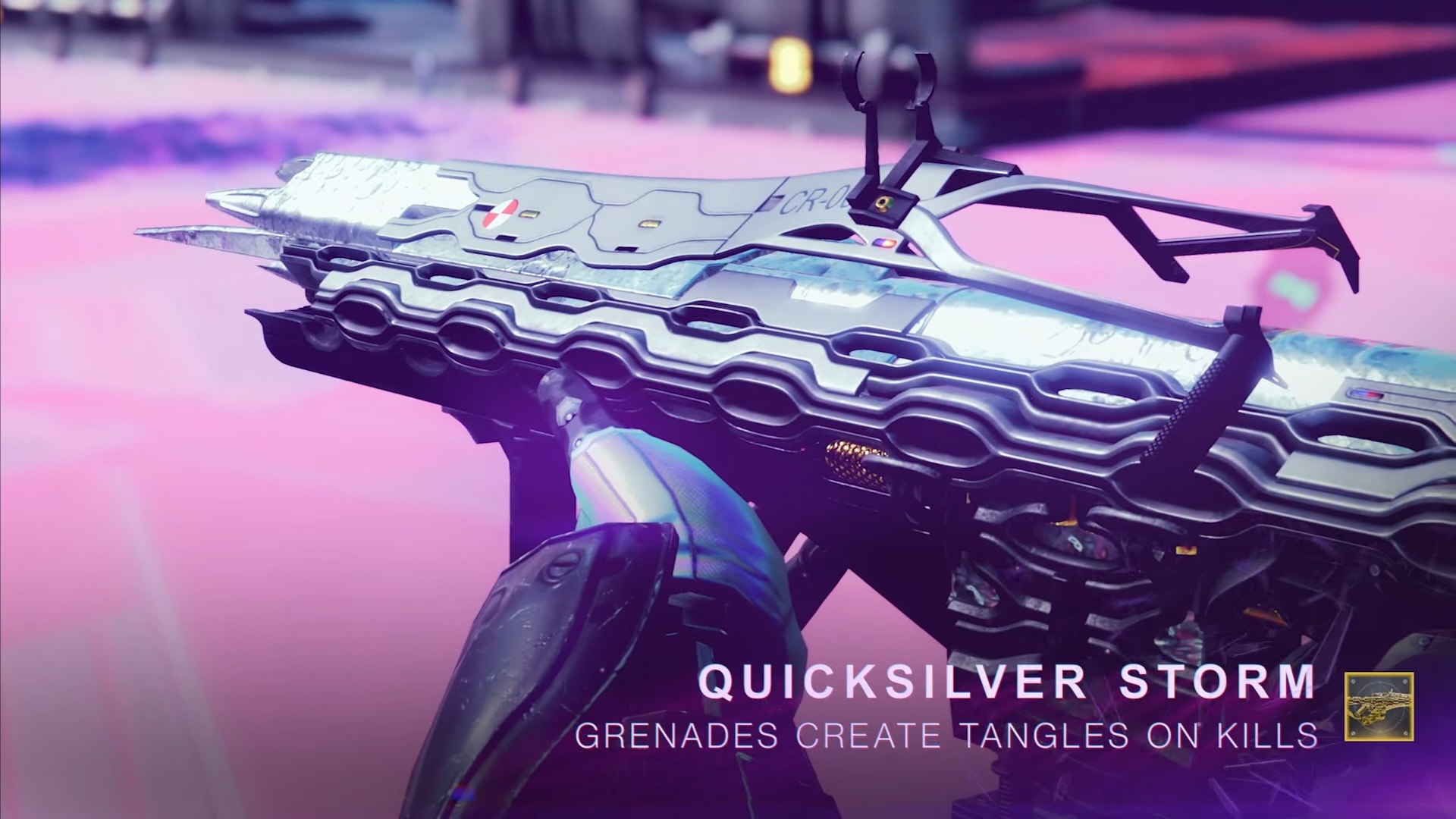 Quicksilver will see an elemental change including a catalyst that'll have its Grenades create Tangles on kills, an ability that can be picked up and tossed for major AoE effects. This is already my favorite AR, this catalyst only solidifies it forever.
Swarmers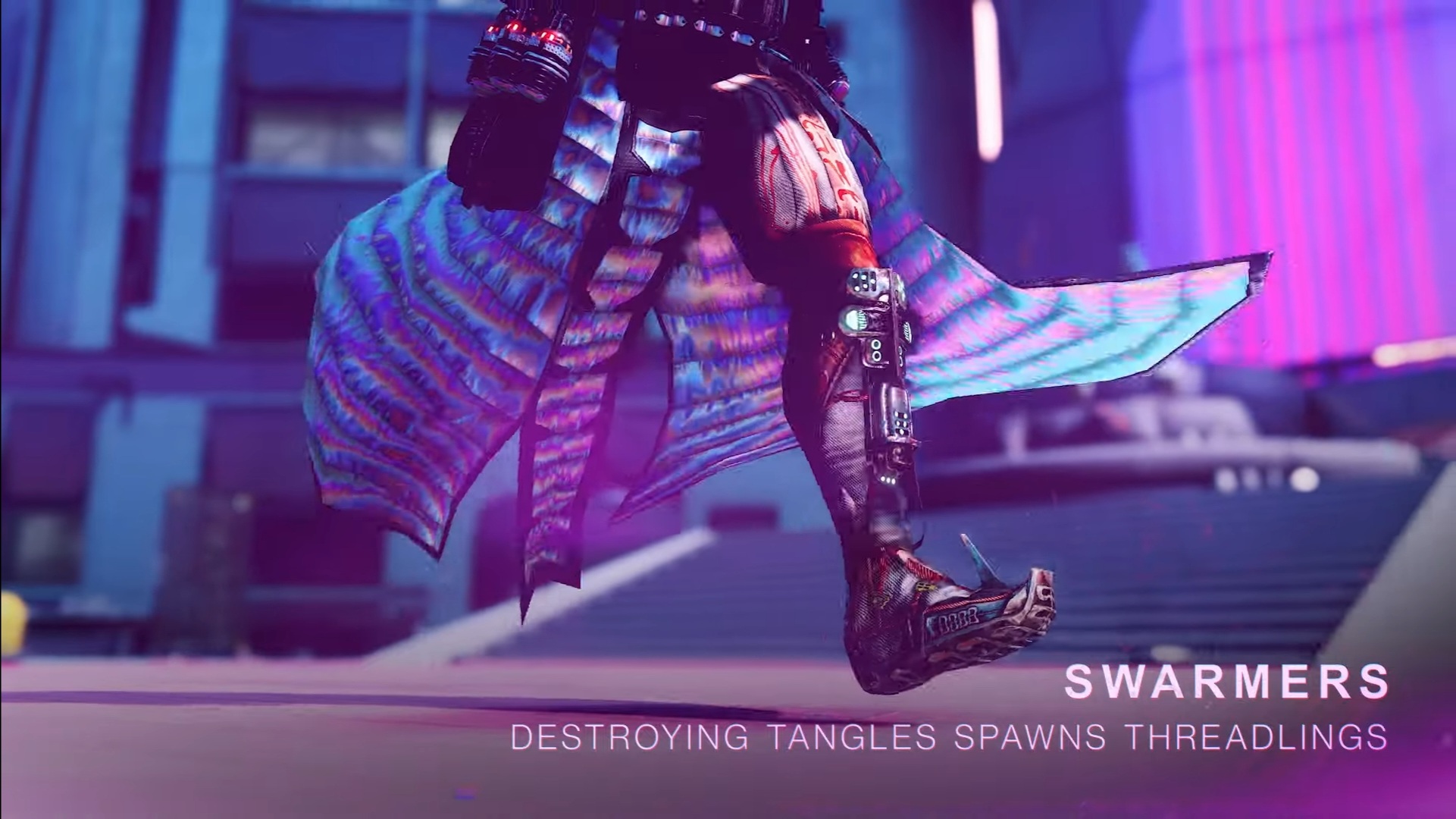 As a Warlock main, Quicksilver couldn't pair better with any other piece than Swarmers. The Tangles can be shot to summon Threadlings, seeking elements that attack and tether enemies. Do I need to say more?
Winterbite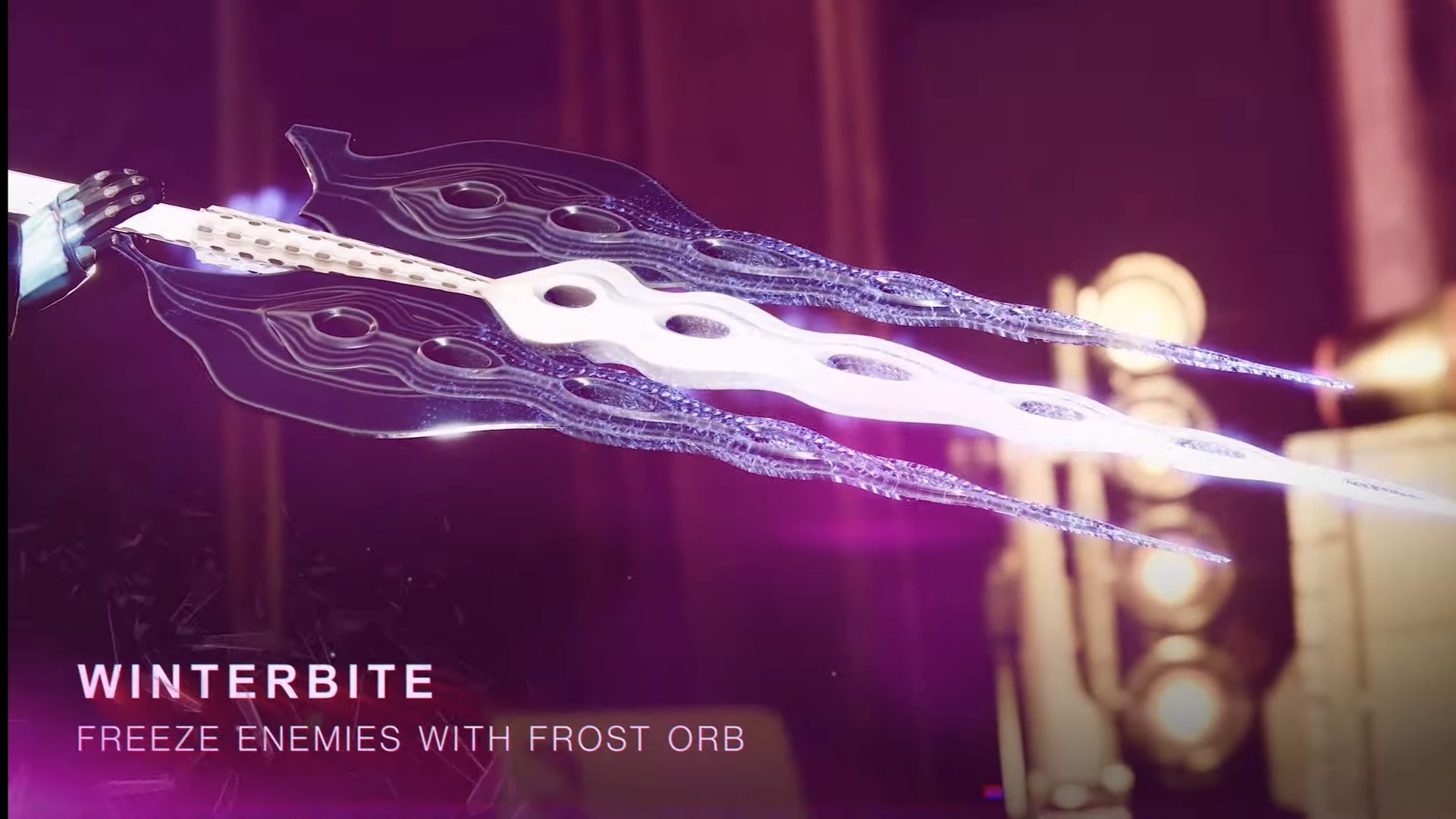 Looks like a compliment to Aeger's Scepter is here in a form of a Glaive. You'll be able to freeze foes with Frost Orb while slapping them with combos. Looks like another weapon I'll be using with my Osmiomancy Gloves. It'll form and travel across the area shooting Stasis to slow, then eventually blow up causing AoE damage.
With Tormentors and upgraded Cabal arsenal infused with Darkness technology, we'll need all the powers and weapons we can get. Lightfall drops at the end of Season of the Seraph, February 28th, 2023. Don't forget the final 2 weeks before Lightfall is a scheduled event, free to all players but early access to Season Pass holders.
For more on Destiny 2 and gaming, follow me on Twitter and other social media here