When the subject of Android smartphones comes up, we usually picture Google and all the many 3rd party manufacturers which have embraced Google's version of Android. While there is much to like about these versions of Android with Google services and apps baked in, not everyone likes the fact that they're basically being tracked by Google every time they turn on their devices. If you're paranoid about your privacy, you'll want to go a different route. Luckily, you have something like the Volla Phone 22 at your disposal, a Google-free Android phone that is aimed at privacy-focused individuals.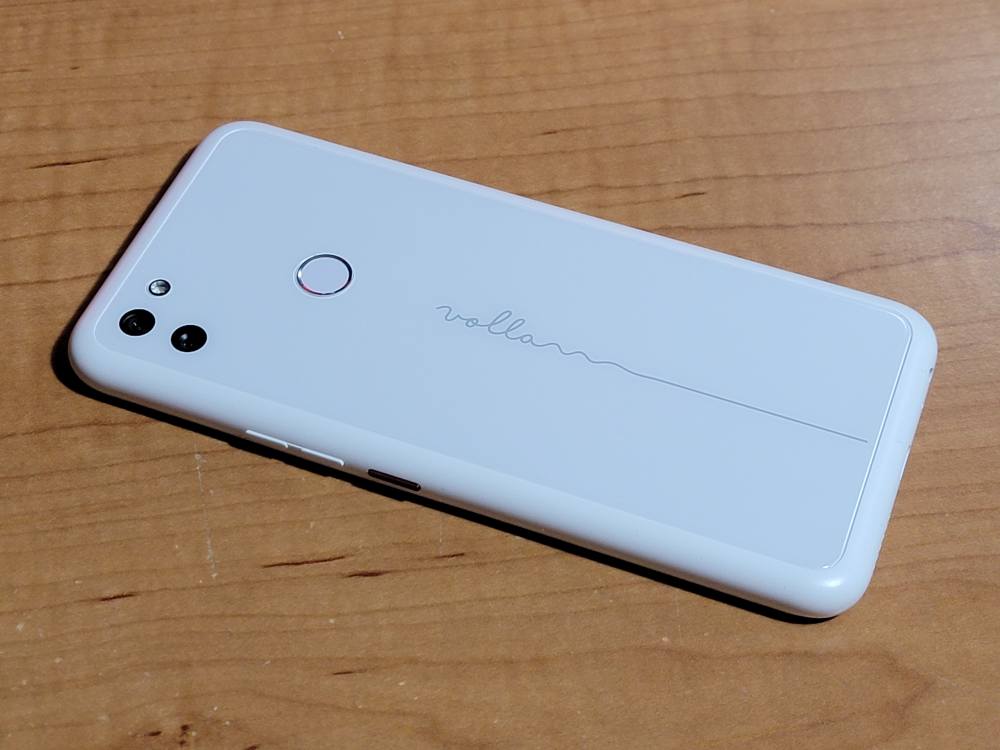 DESIGN
The Volla Phone 22 is the second generation of the series featuring an updated design that helps differentiates it slightly from other Android devices out there. I will note here that this is not a flagship-level device so I don't expect flagship-level design or materials here. The main draw of the Volla Phone 22 is its custom version of Android and that's pretty much all you should really be concerned about. That's not to say the Volla Phone 22 doesn't look good, but it just doesn't look as good as many of the other phones out now.
The display on the Volla Phone 22 is a 6.3″, 2340×1080 resolution @410dpi unit that tries to be edge to edge. However, there is a bit of a bezel down below and a V-shaped notch up above for the camera that Volla calls the V-Notch. Other phone makers have done this in the past and while not bad looking, I think I'd just prefer a regular pinhole for the camera. The display is also a flat unit which I don't mind at all and for the most part, is bright and responsive. I don't know what the refresh rate is on it, but it's not that high, so I'm guessing it's around 60hz because scrolling isn't as smooth as it would be on a 90hz or 120hz display. The last thing with the display, I do appreciate that it has a notification LED built in, which I haven't seen since my old Blackberry days.
Moving on to the phone casing, it's mostly made of plastic in a matte white color. The main buttons are on the right side of the display with the power/wake button in an interesting shade of burgundy. There is a USB-C port at the bottom along with the inclusion of a 3.5mm headphone and microphone jack.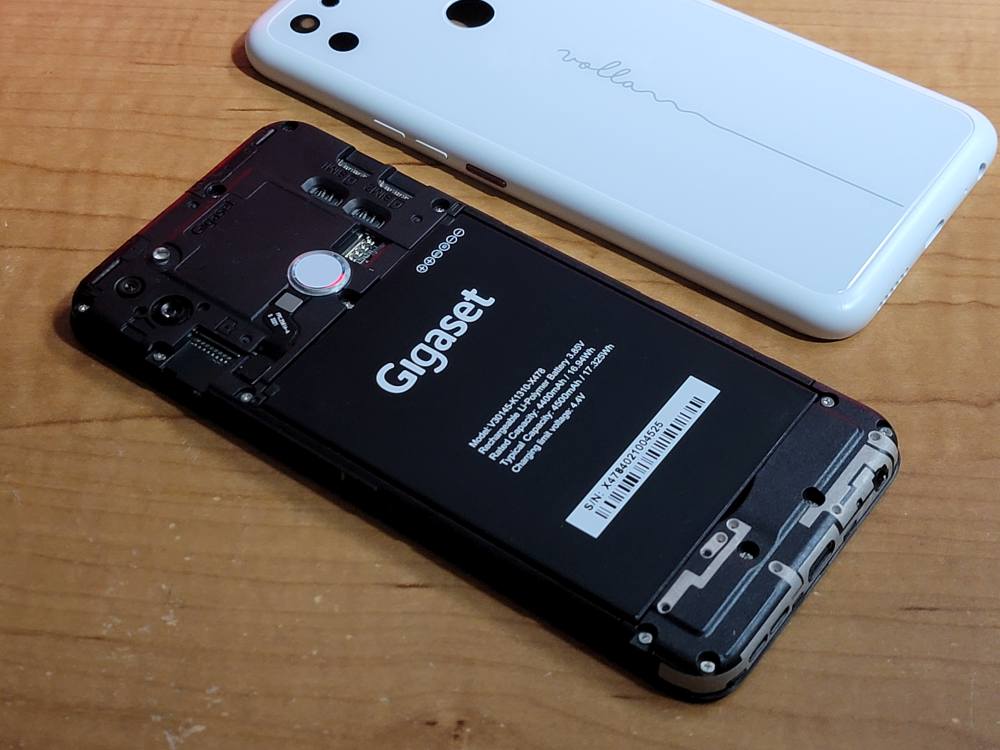 The rear of the phone has a glossy plate on it which is also plastic. There are two cameras at the upper left-hand side and a fingerprint reader near the upper-mid portion of the phone. Several phone makers have moved on from the rear fingerprint reader, but I still like it in this area. Lastly, there's a nice Volla logo on the back that adds a bit of character to the phone.
What I wasn't ready for is that at first glance, there doesn't seem to be any place to insert a sim card. This left me scratching my head a bit until I noticed a little notch at the corner which I proceeded to pry at. This unsnapped the entire back cover of the phone revealing a removable battery, an SD card slot, and two sim card slots. This is very surprising because I haven't seen anything like this since the LG V20, one of the last devices with a removable battery.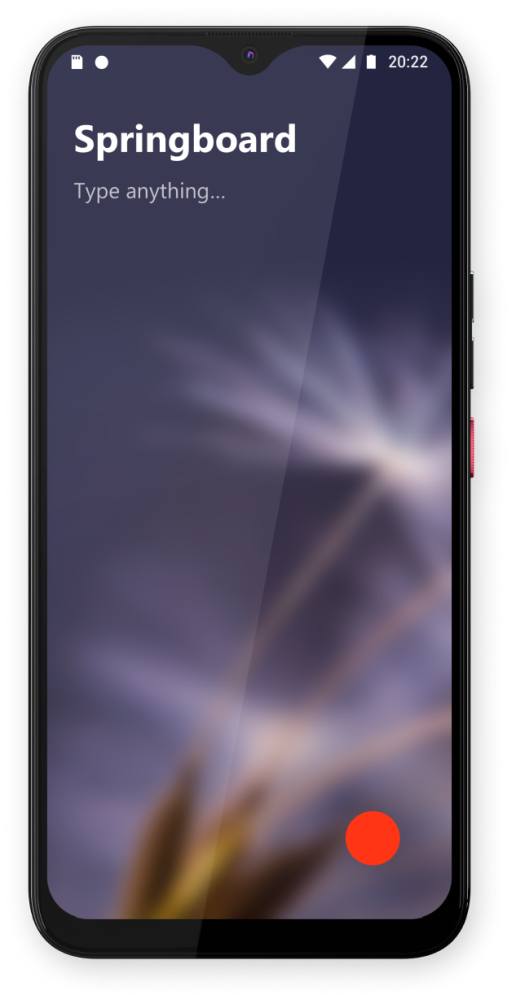 SOFTWARE
As stated several times already, the main reason why you'd want to pick up the Volla Phone 22 is for its advanced privacy protection, built on open-source, Google-free Android with no dependence on a cloud. All your information can be stored locally and many essential apps are present.
Volla calls their version of Android, Volla OS which includes a custom launcher called the Volla Launcher. Volla's goal with the Volla Launcher is simplicity. Power users may find the launcher a bit too simplistic, but regular users may find the simplicity refreshing. There are just three main screens to access – the Quick Settings menu, Apps, and the Springboard. The quick Settings page is just a small list of settings you can change quickly without having to go into the main settings app. Once you have these set the way you like, you may never have to use this menu again. The Apps screen is a list of all the apps you currently have installed. Lastly, the Springboard is supposed to be a fast way to do what you want to do. Simply start typing and your Volla Phone will recognize what you want to do and offer suitable suggestions.
The Springboard also has this little Red Dot at the bottom right-hand corner you can tap and hold on to bring up a list of frequently used shortcuts for apps you may use often. That's kind of a neat feature and does make getting to certain things a lot quicker. Navigating the Volla Launcher isn't too bad either as everything is based on gestures and it is sort of similar to Google's Android gestures.
Am I a fan of the Volla Launcher? Not really. It's a bit too simplistic for my tastes and I'd prefer something with a bit more customization. There are no widgets you can use and you can't custom arrange the Apps page.
Since this doesn't come with any Google apps at all, many of the corresponding apps used are open-source versions. For instance, Maps is from OsmAnd, the Mail app is from K-9 Mail, and the Browser is by Fennec F-Droid. There are two app stores present too, F-Droid and Aurora Store. Both feature lots of open-source apps and Aurora Store even warns you which apps can track you. Volla Phone 22 even includes a log-free VPN provided by hide.me. The phone even includes a unique security mode that can block apps to start or run in the background, which you only need to use occasionally and block targeted Internet addresses and domains to give data collectors no chance.
Privacy junkies are going to love this for sure.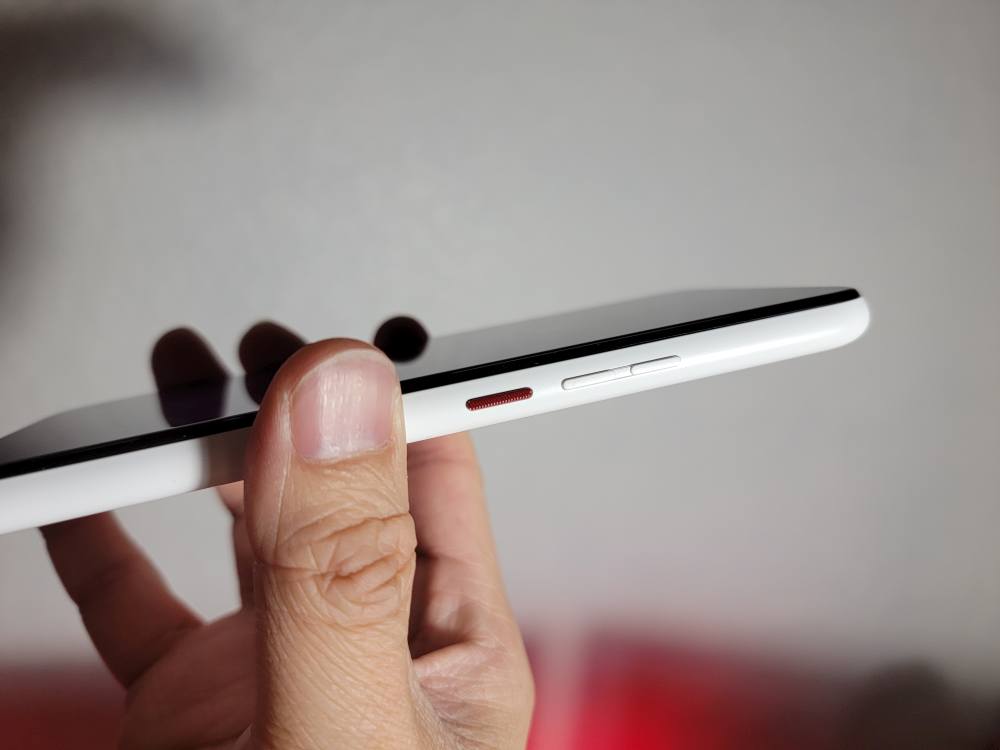 FINAL THOUGHTS
I'm going to jump directly to my final thoughts here because the Volla Phone 22 really isn't for me, and I'll explain why. While the phone is actually pretty neat and has features that I wish many modern phones had kept, this in essence is still just a midrange device. The hardware isn't really anything that exciting and the specs are just so-so. Most of what I like about it though are features that have long disappeared on other phones, like the AUX jack, removable battery, and LED notification light on the front. You do still get modern conveniences though like wireless charging and NFC. However, my main issue with the Volla Phone 22 isn't really the hardware itself, but the software.
You see, I'm a Google user. That means I use many of their services like Gmail, Maps, Google Pay, Google Play, and more. A lot of what I do is tied to Google services so having a phone that has zero Google in it isn't very beneficial to me. Yes, it is possible to install Google services on this phone, but then that sort of defeats the purpose of having the Volla Phone 22. This phone is really for someone who is super serious about their privacy, one that maybe likes to live off-grid for periods at a time and really doesn't want to be tracked by anything. I'm sure there are users out there that the Volla Phone 22 would be perfect for, but I'm not one of them.
So with that said, the Volla Phone 22 is a very interesting proposition. I can respect what they're trying to accomplish here with the phone and for the most part, they have achieved what they set out to do. This is just a very niche phone with a very specific audience. I'm just not who this phone was made for.