So I must first start off by being transparent; this isn't a car I really wanted to review. For 2022, we have been focusing on EVs, and I really wanted to check out their Lexus RZ or for now, maybe one of their plug-hybrid models like the NXh+. However, Lexus started us off with the NX 350 F Sport (new relationship, we get it). So I didn't come into this as excited as one might. With that being said, we spent a week with the NX 350 in the driveway and were able to formulate some takeaways, so let's dig in!
First Look & Impression
Again Lexus didn't really set us up for success, they sent the NX in their Redline color, which for most on first look, looks bold and bada**, but for someone like me who is a starch royal blue guy, the red was lost on me. However, the NX does look great from all sides, except for maybe the front. The design of that front grill is going to be one of those things you either are going to love or hate. I'm indifferent. And if you are standing directly in front of the NX, that grill is massive!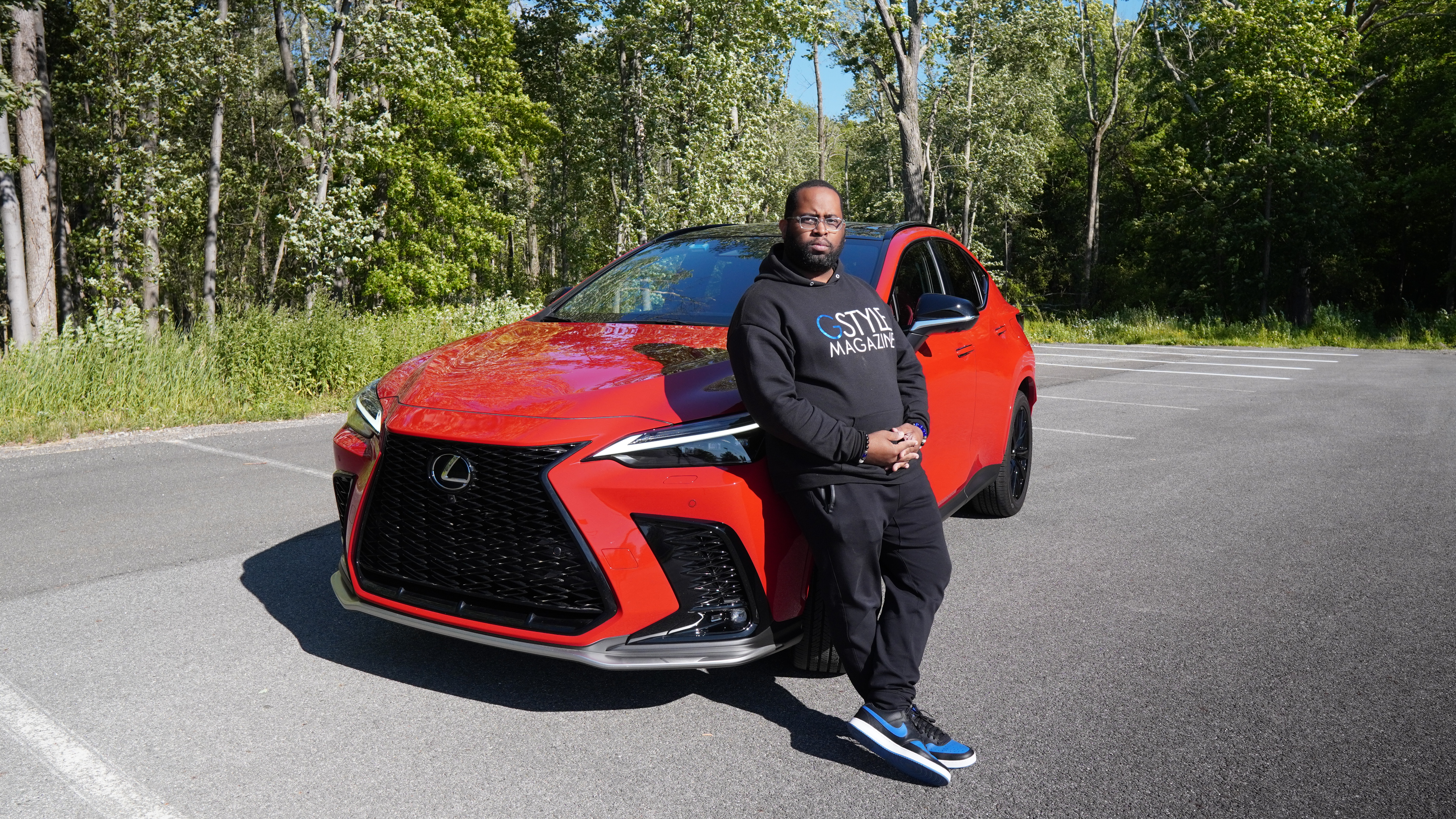 Now once you go from the exterior to the interior, the NX had some great styling as well. While yes we still got all that read, I can't deny the design looks good. The whole thing is just seamless within, and the infotainment center and dashboard look very modern, futuristic even. Looking at the other colors available, I wish they could match up the interiors with the exterior, as well as this Redline, looked (I would love to see the Ultrasonic Blue Mica 2.0 comb-ed with a matching blue interior!). All in all, design-wise the NX hits all the right design cues, with the exception of that front grill.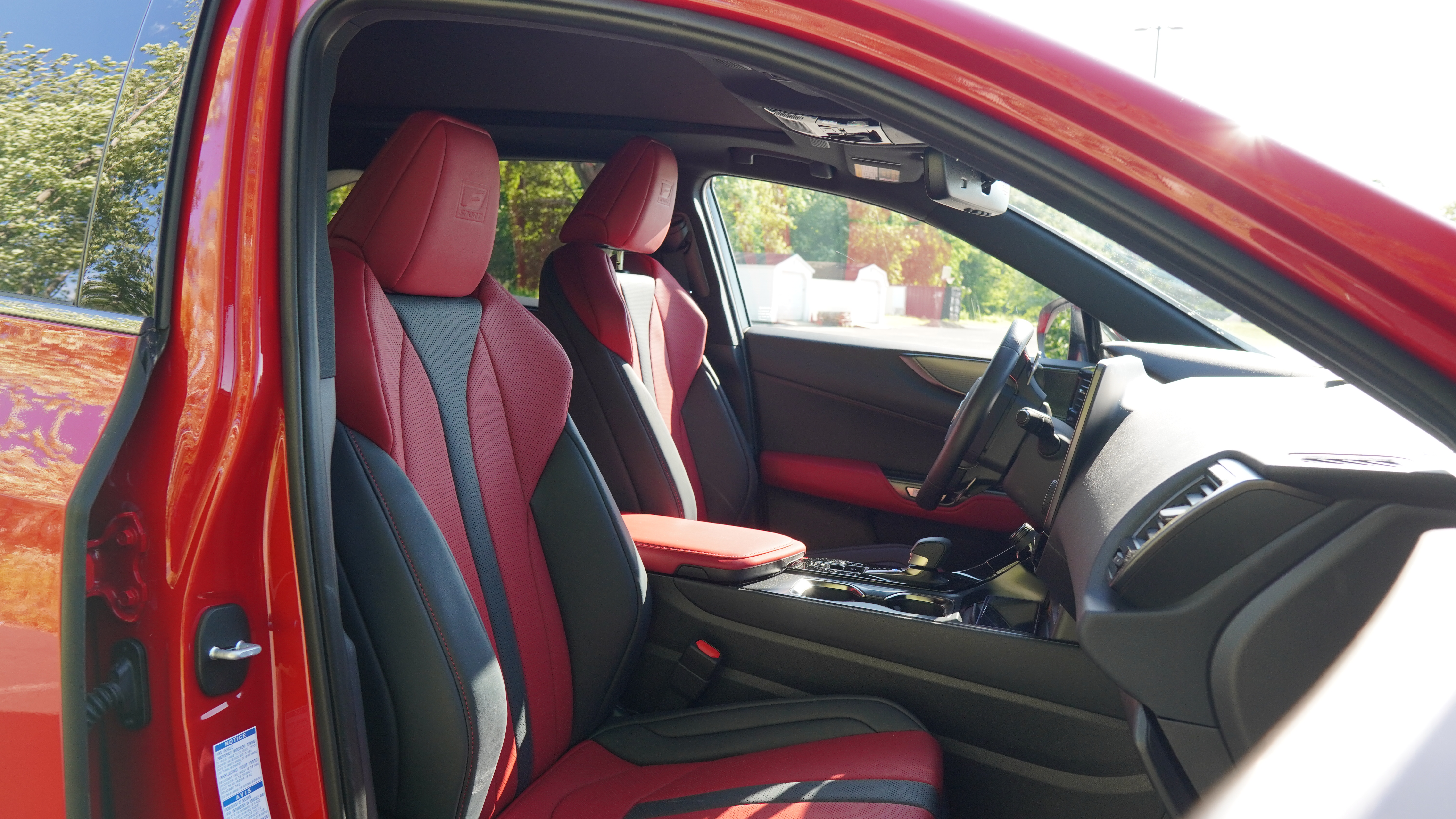 Tech & Cool Features
First, out of the gate, I'm happy to state for a car in 2022 it had wireless Android Auto and Apple Carplay, and a wireless charger as well. This is the combo that makes sense. The need for no wires just adds to the seamless and clean design inside. While I definitely seemed to have issues using the wireless charger, I appreciate having both options. When it came to Android Auto which is what I primarily used, I like the way Lexus's infotainment system handles this implementation. It felt natural, designed as part of the native UI. This was a nice touch and made it feel together vs as two separate systems.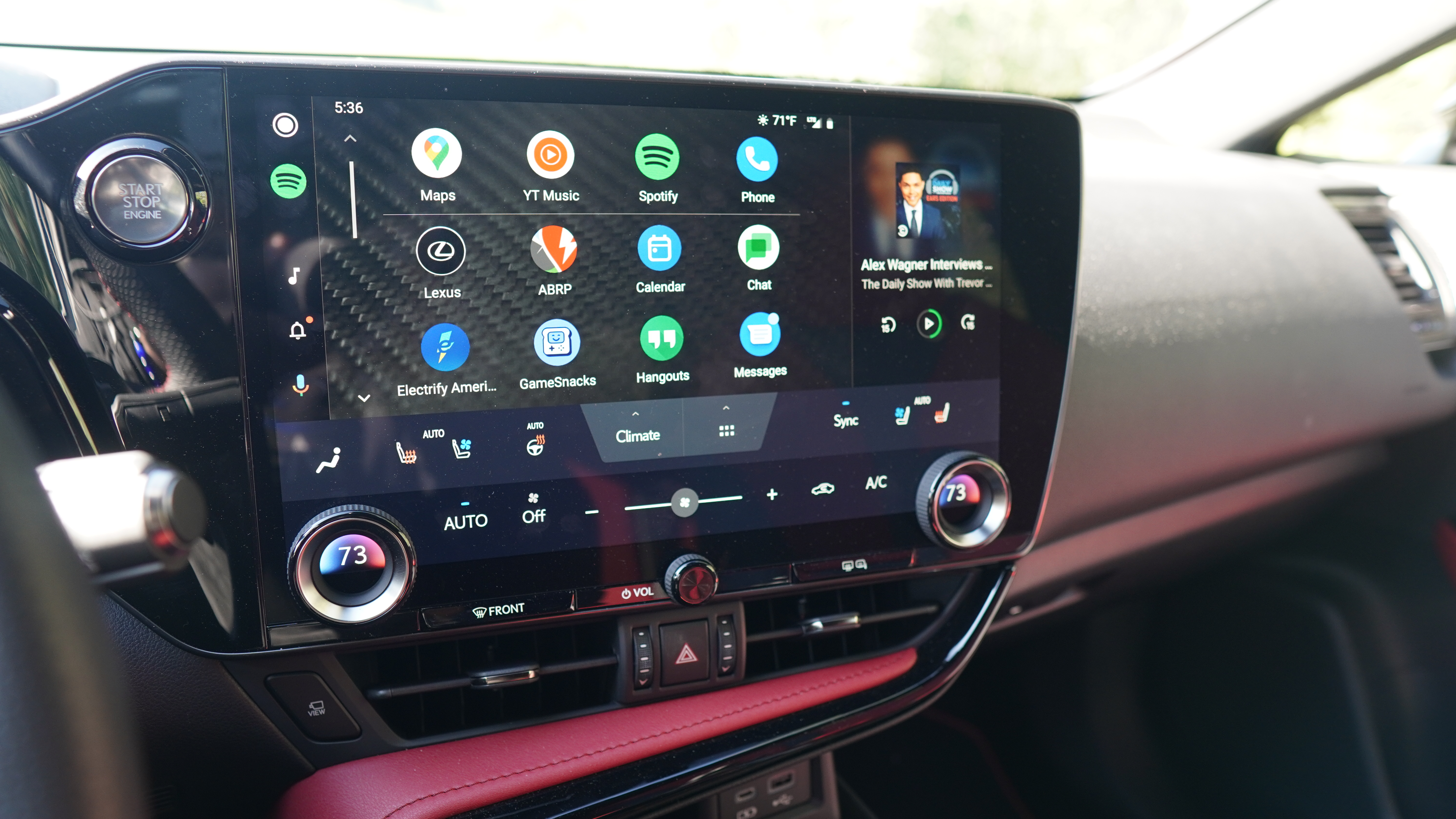 Now the wireless charger was a little problematic, but I won't knock it too bad, though it may be something you could potentially experience. I like how the wireless charger was on this little slide-out tray. You could put your phone on it, and then slide it in, tucking away your phone so it wasn't a distraction but still have access to what you need via Android Auto. The only issue was seeming to be able to keep a consistent charge going. Now at the time, I was using the Google Pixel 6 Pro and the length of the phone covered the entire tray. However, even that, it kept losing the charging connection. I had to constantly keep adjusting it to get it to charge. I'll chalk this up to maybe a glitch with the one I was using, but your mileage may vary.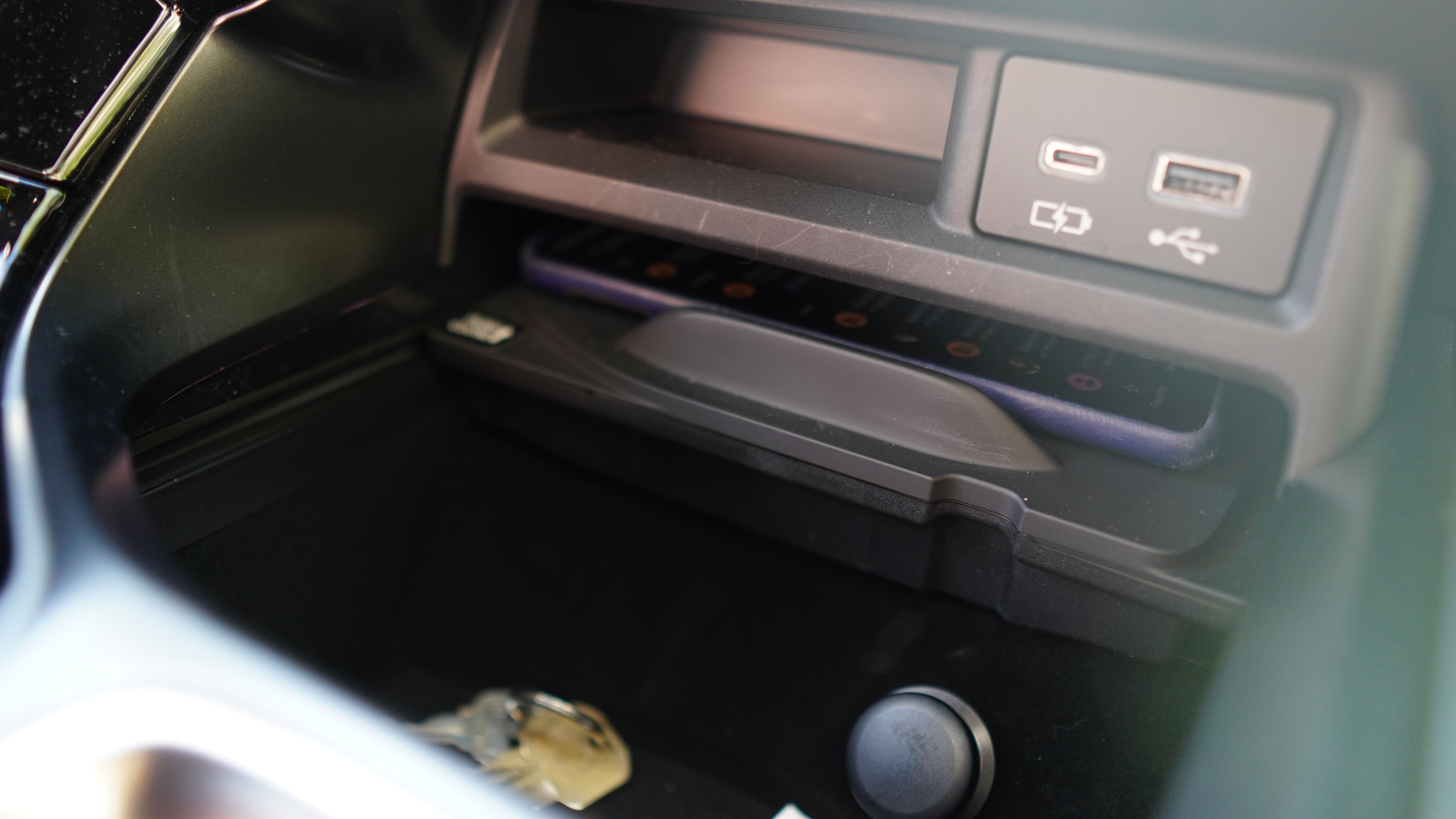 Moving away from the infotainment system, the NX had premium surround sound by Mark Levinson featuring 17 speakers. This sounds great and I definitely enjoyed listening to music when driving around. It also featured a heads-up display projecting information onto your windshield which was good to have but something I only paid attention to here and there. There is also a smart element to it, but I wasn't able to utilize it during my review time. This of course is among many more features like adaptive cruise control, lane departure, and lane-keeping assistance. On the tech front, I came away pleasantly impressed with the features it had!
Experience
We definitely got off to a rocky start from not wanting to really review this and wanting to continue to focus on EVs, do definitely not the color choice I would want to be saddled with for a week. However, the Lexus NX 350 F Sport is definitely something fun to drive. It comes with a few drive modes and while I tried to keep it on essentially normal to conserve gas (I haven't had to pay for gas in about a year now so wasn't trying to go back haha), the temptation to slip into Sport mode was irresistible. Once in this mode, the NX is a different animal from the others, and the most enjoyable!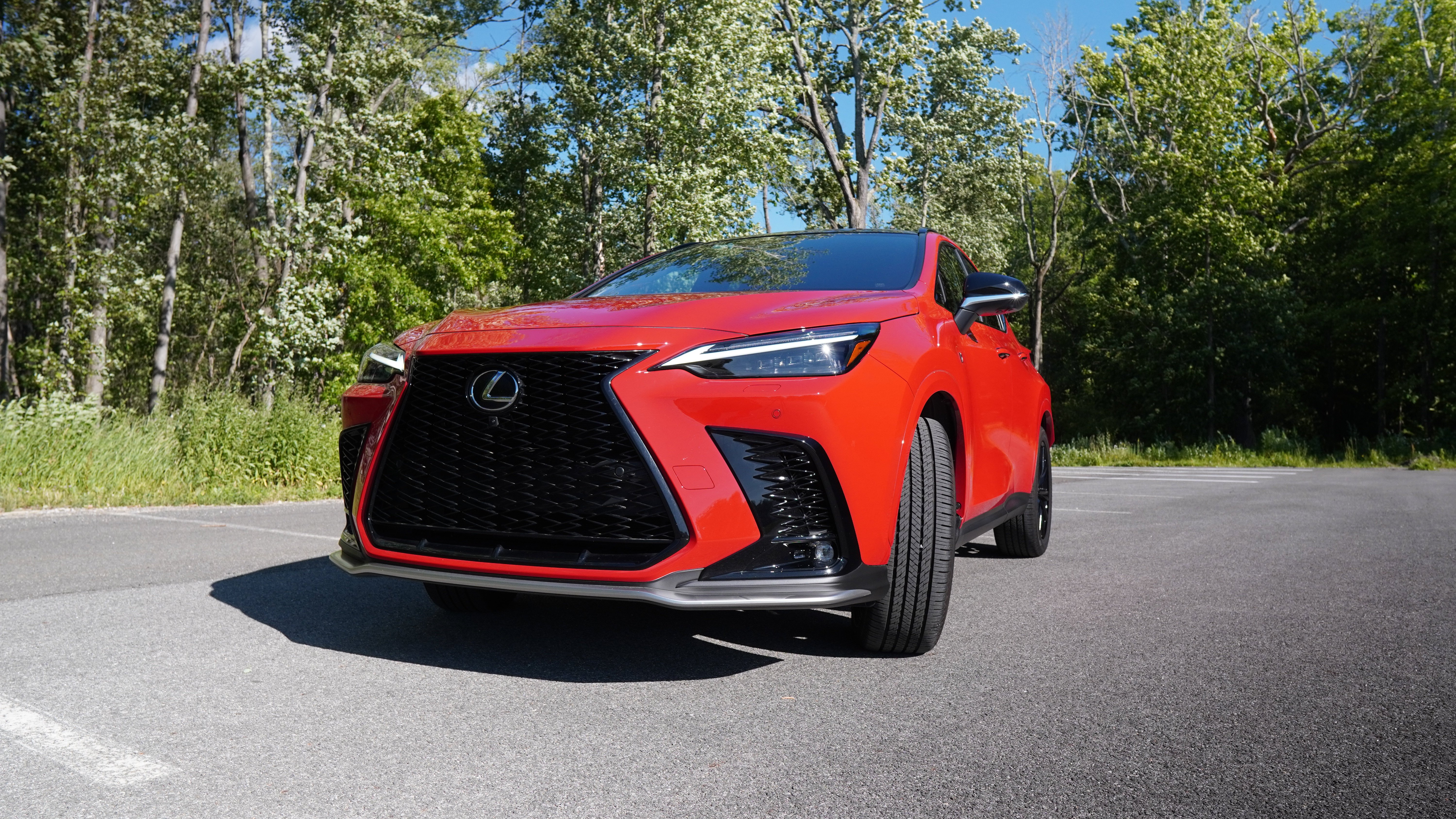 Now while the drive is fun, I did find the seating now as comfortable over long periods. After about an hour or so, the seats can become a little uncomfortable and I start to find myself fidgeting around to find a good position. Especially if just waiting around in slow bumper-to-bumper traffic. I can't quite place why, but just something I noticed after being in the seat for too long. Otherwise than this, the experience with the Lexus NX was an interesting time. I don't think I'm the Lexus type, but I can see the appeal for some and get it.
Wrap Up
The Lexus NX 350 F Sport was fun to drive, had great audio for vibing as you drove about, and did a good job on the tech features. But would I recommend it? For myself personally, no this isn't something I could see be my daily. Are you a Lexus fan? Then I think you enjoy a turn in the NX. For anyone else, I can see this making sense for some, for others I would make suggestions of maybe the Cadillac XT4 or Acura RDX.