This watch has been anticipated for years, and I definitely have been waiting to see if it would ever come. Just when one was starting to lose faith that Google would make it, this year it was announced and finally released on October 13th. Google was nice enough to provide us with one to test out and I've been using the Google Pixel Watch for a little bit now. Now after some time and use, let's talk about whether after years of waiting if it will be a huge letdown or did it live up to the hype.
First Impressions & Design
I've used quite a few smartwatches that utilized Wear OS, with my favorite to this day being the Motorola Moto360. However, since the days of the Moto360, there hasn't really been a watch that has caught my eye design and style-wise. Sure I've used watches from Huawei, Fossil, and TikPro, but design-wise they are eh okay. This isn't the case with the Google Pixel Watch! I will say right off the back, I'm loving the design and styling of the Google Pixel Watch. The all-black dome "raindrop" look, with the crown on the side, and the simple color options (Champagne Gold, Matte Black, and Polished Silver) make for a simple yet fashionable design. More fashionable than a clunky plasticky watch, this one looks like something you'd want to wear out or coordinate with your outfits for a night out on the town.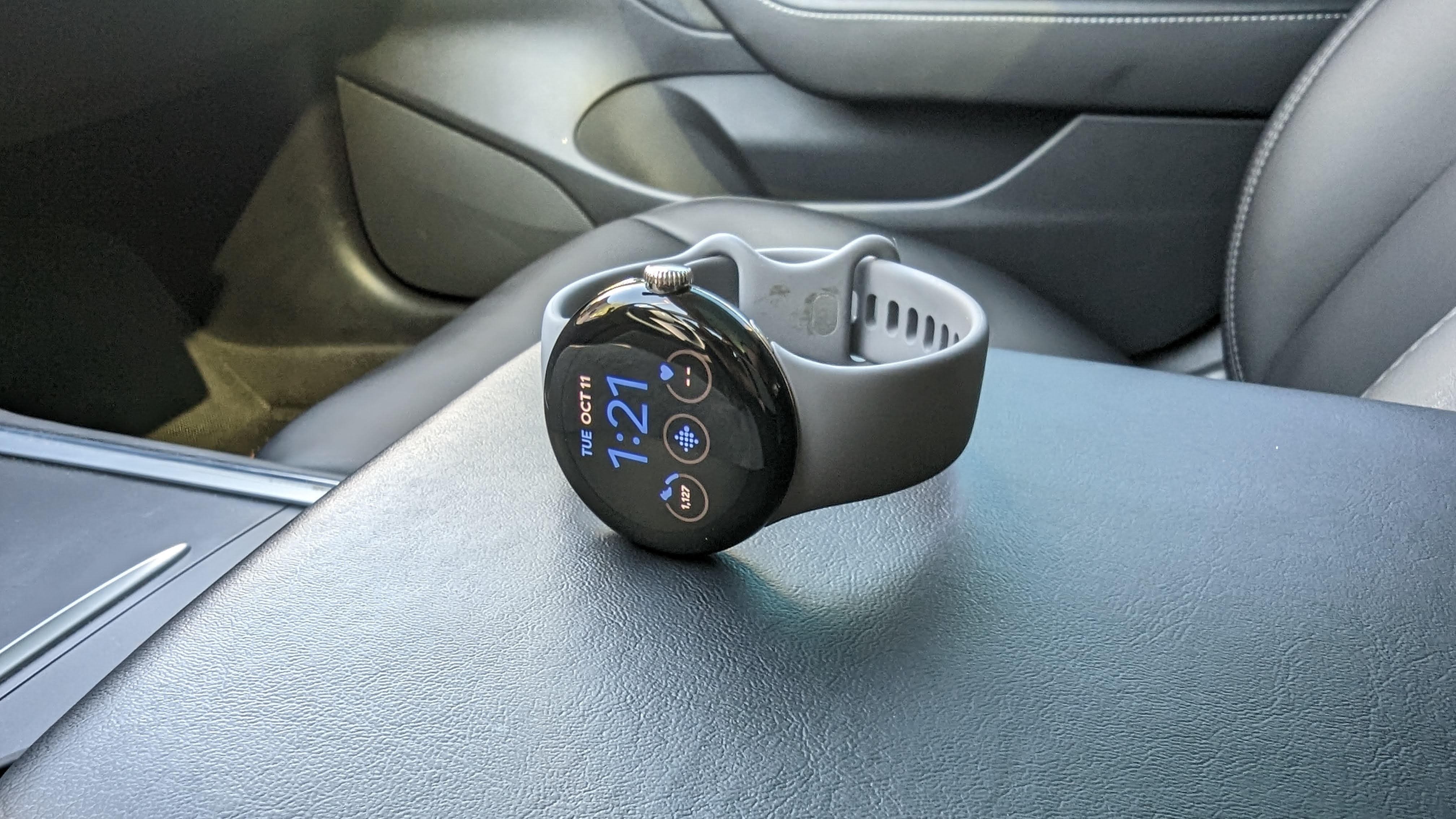 And that coordination doesn't stop with just the watch cases themselves, Google has quite a few first-party watch bands that you can pick up for the Pixel Watch. The included one in the box band is their Active band, but there are a host of other options as well. Google has for the Pixel Watch, an Active, Stretch, Woven, Crafted leather, and Two-Tone leather bands at launch. These come in a host of colors, and later on, they will add metal bands as well. There is a mesh metal band that I definitely have my eyes on when it drops! Now the metal bands will run a little more pocket money, but despite these, most of the launch bands run from $49.99 to $79.99 for the leather ones. Overall the watch case choices and the band selections present many different ways you can style your watch. With its good looks, this is easily a fashion piece to sport around. Google decided to go with a propriety band design, which does limited your selections to just the one Google offers for now, but does look great with the watch and is quite easy to remove and put on.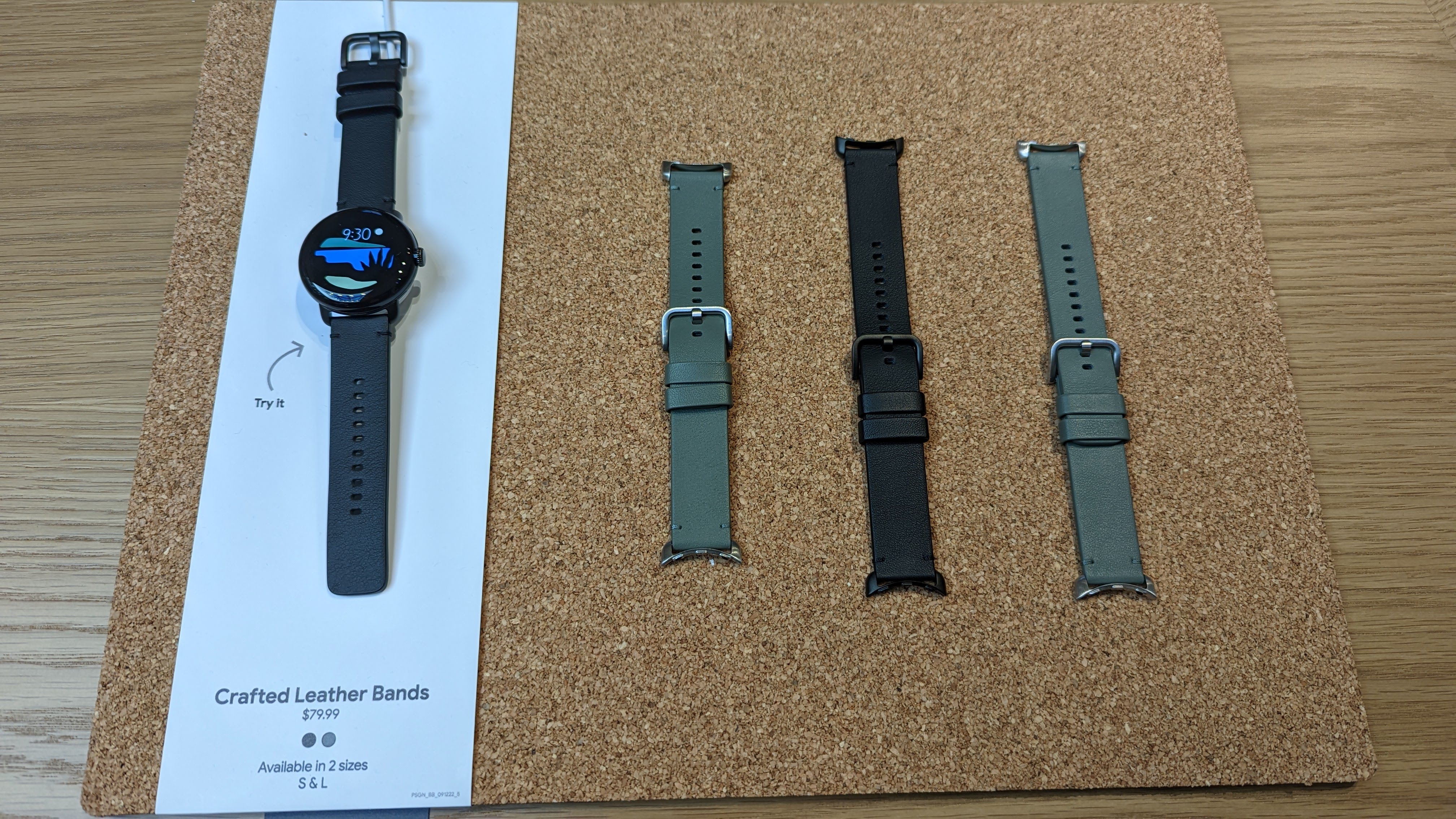 Tech Specs & Features
Let's start with all the tech specs that matter the most for Google's first foray into the watch space. The Google Pixel Watch has NFC for Google Pay/Wallet mobile payment, a 3-axis accelerometer, altimeter, compass, gyroscope, red and infrared sensors, electrical sensors to use with the ECG app, GPS, it's rated for 5 ATM when it comes to water, optical heart rate sensor, and a battery that can last up to 24 hours. Let's stop there and talk about the battery. Yes, there are a few smartwatches that can last longer than this. Your usage was vary, some are seeing less than 24 hours, and some getting right to that mark. I'll touch a little more on that later.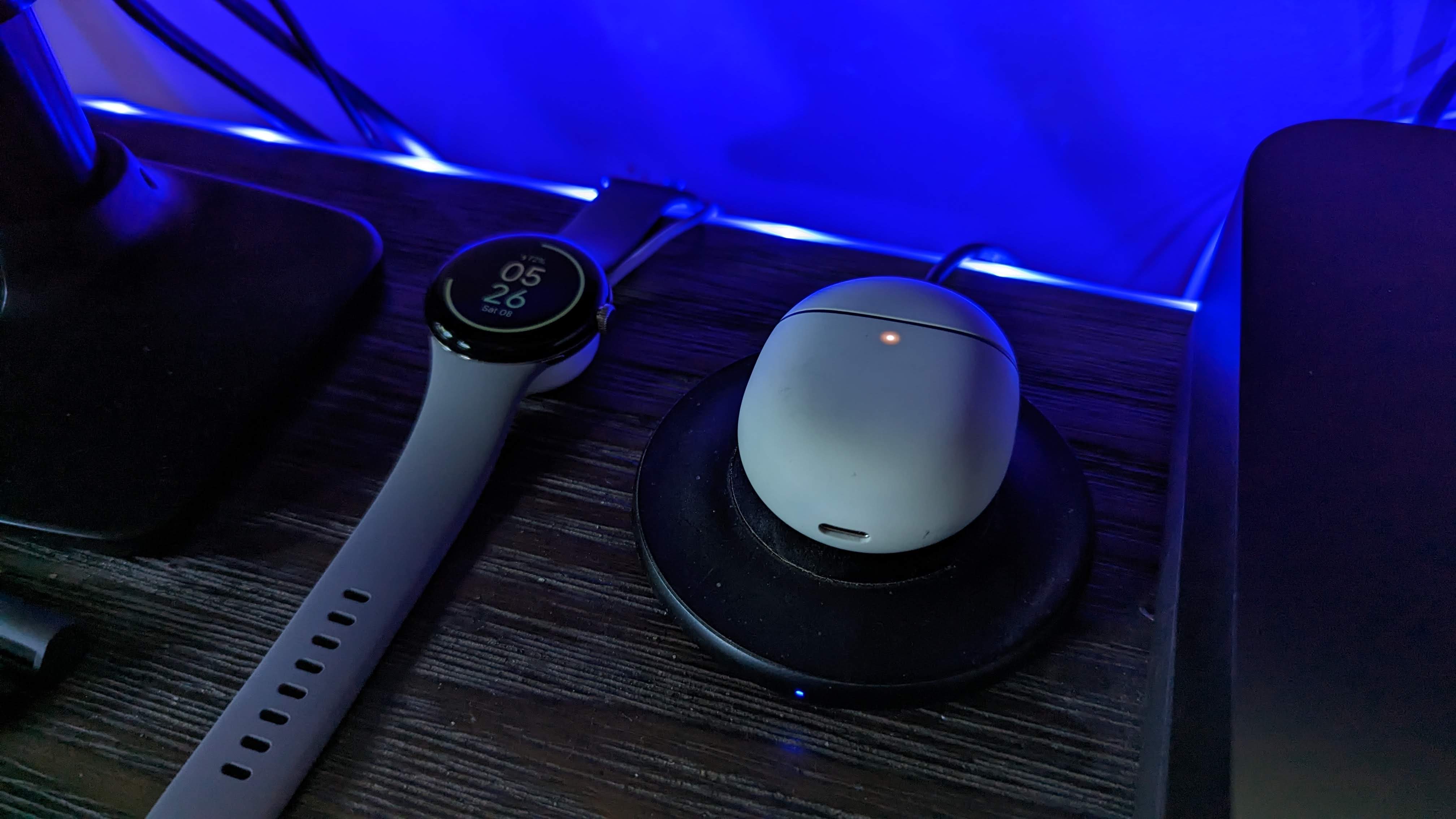 When it comes to features, these specs and sensors allow the Google Pixel Watch to bring quite a few features to the watch. Besides the suite of Google apps like Google Assistant (which has been great but we'll talk about it), Google Wallet, Google Maps, Gmail and Calendar, and YouTube Music to name a few. The biggest feature of the Google Pixel Watch has been the integration of Fitbit functions within the watch. So we're talking all step counting, floors, exercise zones, and more, plus 6 months of Fitbit Premium included with access to features like sleep tracking. Yes, some of the cool fitness tracking features are behind that Fitbit Premium paywall, so you'll need to decide if those are worth it or not have 6 months. I've only began to use some of them, with the sleep tracking the ones I've used the most. I'm not currently as fitness forward as I should be, so we'll see if this prompts me to get a little more active.
Experience
Okay now that we've talked about the design (looks great, fashionable item), and some of the specs and features (Google & Fitbit powers combined), let's talk about what it's like to use the Pixel Watch. Let's go back and talk about that battery life just to get it out of the way. Google says that it can get up to 24 hours, and in my experience, this has been true. I have even made it to 26-27 hours and still had maybe 15-20% life. Now, this is with a few setting changes. First I don't really need the "Always On" display on. I've turned that off and when I raise my hand to look at it, it's on and when I'm not it's off. Second, when I actually go to sleep, I turn on the Bedtime mode which turns off the always-on display and also turns off the tilt to turn on option also. With these two changes, I'm constantly able to get 24-27 hours of use on a charge. Yes, this means I need to charge it every day, but the charging is quick with the included magnetic charging puck. I've settled into a routine where I unplug it at about 6:25 am when I'm about to leave for the day or finish preparing myself for the first task of the day. This gets me an entire day of use and a complete night for sleep tracking. I'll pop it back on the charger at 5:25 am and leave it on for about an hour, which brings me back to 100% by the time 6:25 am rolls around. In practice, this isn't bad at all and during that time I'm normally getting prepared for the day, getting dressed, and other stuff. Could the battery be longer, yes, but I find it works fine, and not an inconvenience to pop it on the charger while I'm brushing my teeth and getting ready.
Now once we move past the battery life, the Google Pixel Watch has been a wonderful experience so far. It is the smartwatch I've been waiting for. For others I've used, I didn't enjoy the experience as much, however, the Pixel Watch has been great performance-wise and has been able to handle all of the items I needed it for. I needed a smartwatch that handled notifications from the phone, could send and receive messages, show my agenda and calendar items, and provide fitness tracking features without having to wear another device as well. With the Pixel Watch I got this, and with the LTE model, the ability to do it all without needing my phone around if I wanted to leave it behind. This was a perk I didn't know I needed, but now that I have it, very much enjoy having that option. This in combination with the Google Assistant had made using this watch amazing. The microphone picks up my voice well and so far as accurately heard what I was saying. This allowed me to send text messages by voice, respond to other without having to type. I have yet to use it to hold a voice conversation, but I may dip my toes into that area down the line.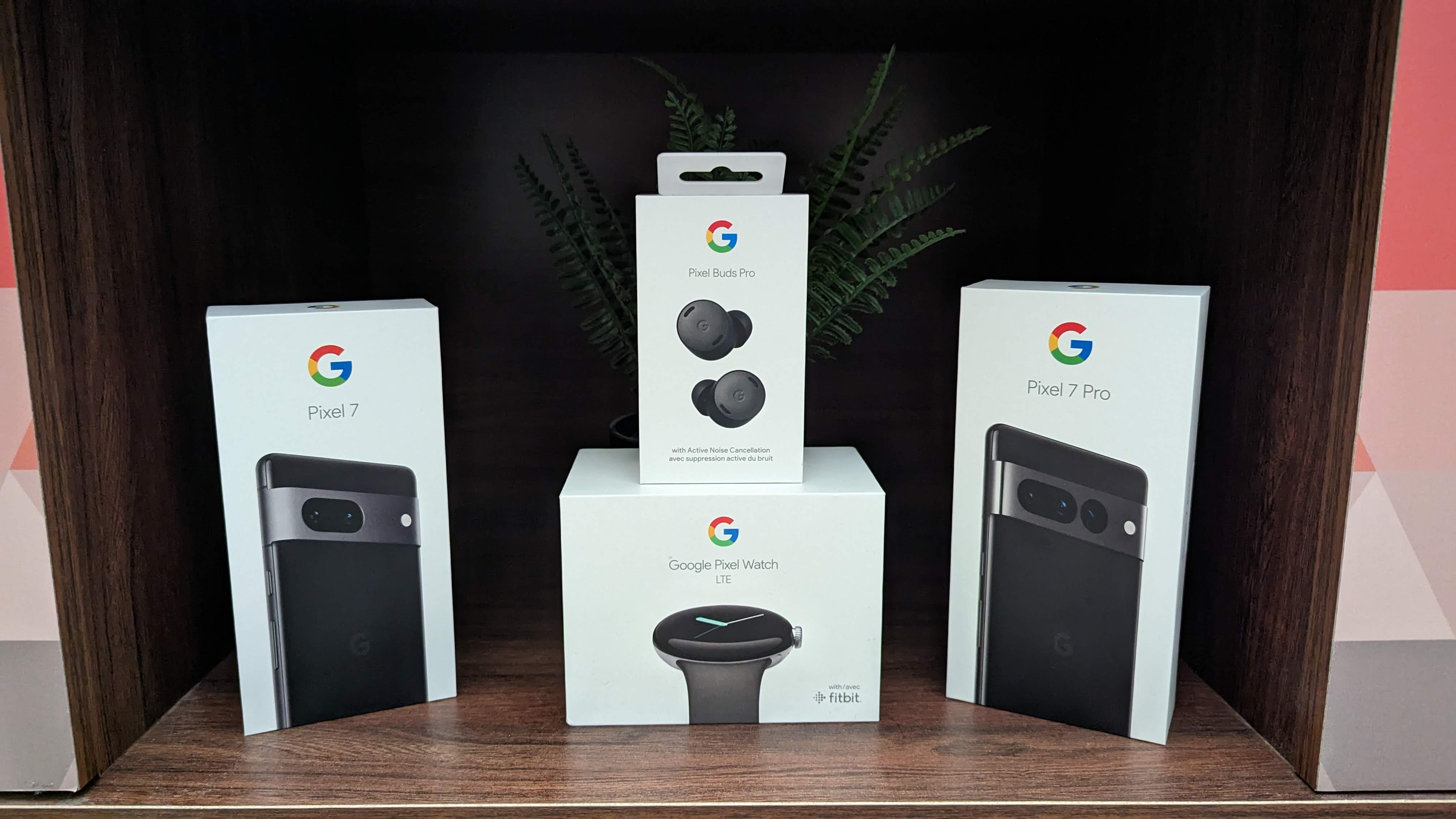 As you move past just the watch, Google is finally building an eco-system of products that work together akin to what Apple is doing. Sure Samsung has its watches, phones, and tablets that they make. However, with the Google Pixel 7 series, the Pixel Watch, the Pixel Buds A-Series and Pro earbuds, and the upcoming Google Pixel Tablet; Google has a collection of devices that work well together and look good doing it. The Pixel Watch is a fashionable piece, and with the watch faces, and configurations you can do with it, you can easily coordinate with your outfit of the day.
The Wrap Up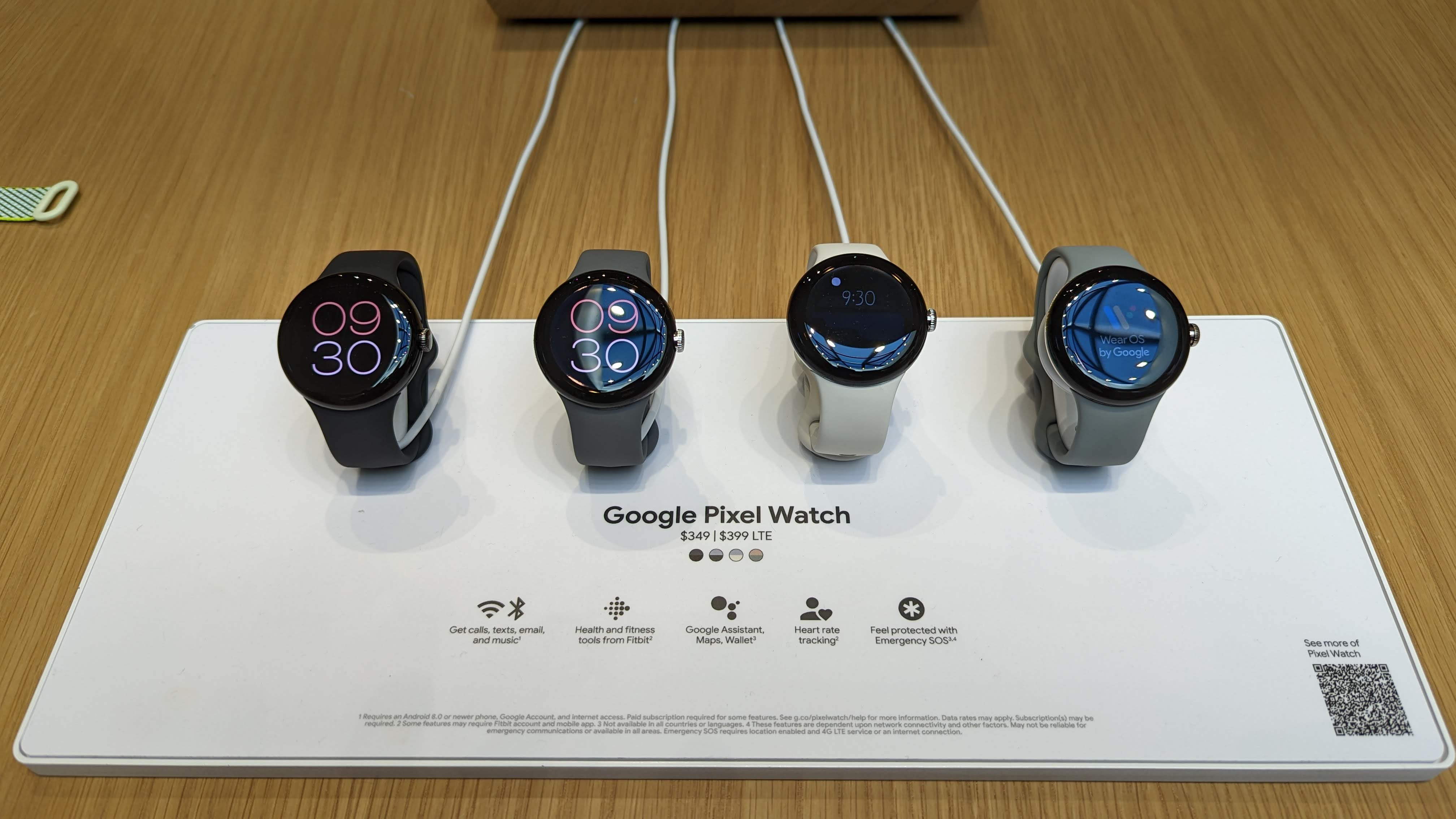 The Google Pixel Watch starts off at $349 for the Bluetooth/WIFI model and $399 for the 4G LTE model. It is a little more expensive than some other options out there, but Google has definitely come with a more premium feeling design and style. It won't be for everyone, but if you are looking for a fashionable smartwatch for the Android set, this is definitely one you want to pick up!
You can pick up the Google Pixel Watch when it's available (it's been going in and out of stock) at some of the links here – Google Pixel Watch (WiFi/Bluetooth model) / Google Pixel Watch (LTE model)