While the idea of autofocusing Leica lenses may sound like blasphemy to the Red-Dot Faithful, for many other photography enthusiasts it's an opportunity to capture the unique character that Leica lenses bring without breaking the bank. That's exactly what Techart hopes to bring to the photography world with their LM-EA9 Leica M-Mount to Sony E-Mount adapter.
LM-EA9 Tech Specs via Techart
Motors – 4 light servo motors, positioned around the adapter
Sleek, bulge-less design – allows for stacking multiple lens mount adapters
Supports lenses weighing up to 500g/1.2 lbs
Compatible with all M-Mount lenses
Supported Cameras: a6000-a6600, A7C, A1, all A7 series cameras, and both A9 series cameras
Why it Matters
The Techart LM-EA9 is the second-generation autofocusing M-mount adapter for Sony E-Mount cameras and on paper offers considerable upgrades to the original. The new adapter supports all current and legacy Sony E-mount cameras and includes a new USB dock for simple, reliable firmware updates.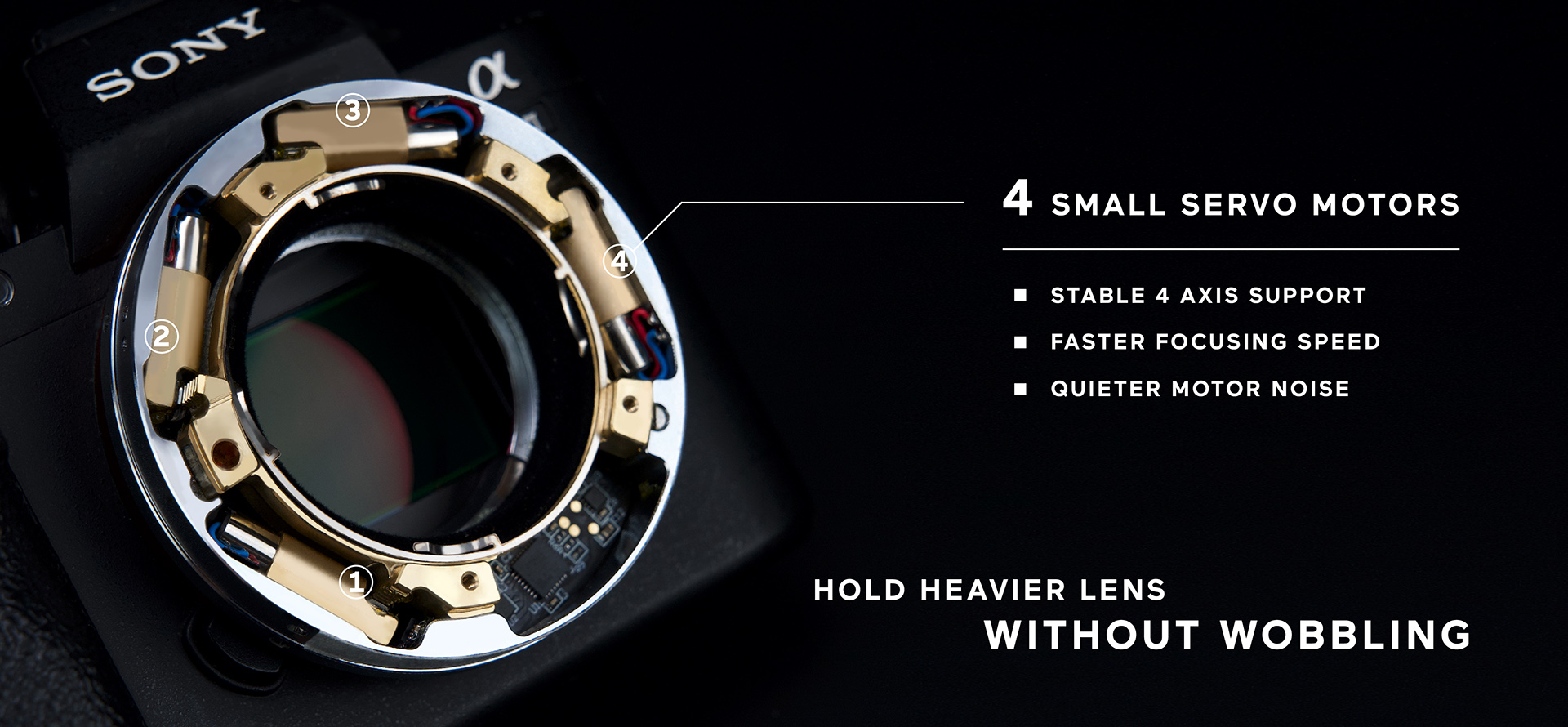 The redesigned LM-EA9 removes the bulk from the adapter making it a much more flexible accessory for your Sony camera. By moving the 4 motors from the bottom of the adapter (like many similar products on the market), the LM-EA9 keeps the autofocusing motors around the mount itself – improving focusing speed and allowing for use with heavier lenses. Additionally, by cutting the bulge from the design, you're able to stack adapters allowing you to pair with non-M-mount lenses (like classic Olympus OM or Minolta MD lenses).
Price and Availability
Ultimately, if you're a fan of using vintage lenses on modern cameras (and you really should at least try it once) but don't want to lose out on modern features – like autofocusing, the Techart LM-EA9 is something that should be on your radar. It's currently available to order directly on Techart's site and authorized resellers. You can pick one up for $399 and shipments are expected to begin going out to customers in late August.