The interest with 120hz and VRR is reaching peak levels. A 4K monitor that supports HDMI 2.1 is at an all-time demand for both competitive and hardcore gamers. Prices for premium gaming monitors at the 27″ range is seeping past the $1200 mark – though one company has launched a monitor I think would out pace all for a long time – BenQ's MOBIUZ EX3210U; a beast displaying 4K at 144Hz, 1ms response with AMD FreeSync that works extremely well with Variable Refresh Rate for consoles. All of the bells and whistles we are looking for to support our PS5 or XBX is waiting for you; the size is perfect as well for that immersive and competitive ratio. With minor issues, Mobiuz EX32 is absolutely sublime and one I think everyone should settle for.
Build to Perfection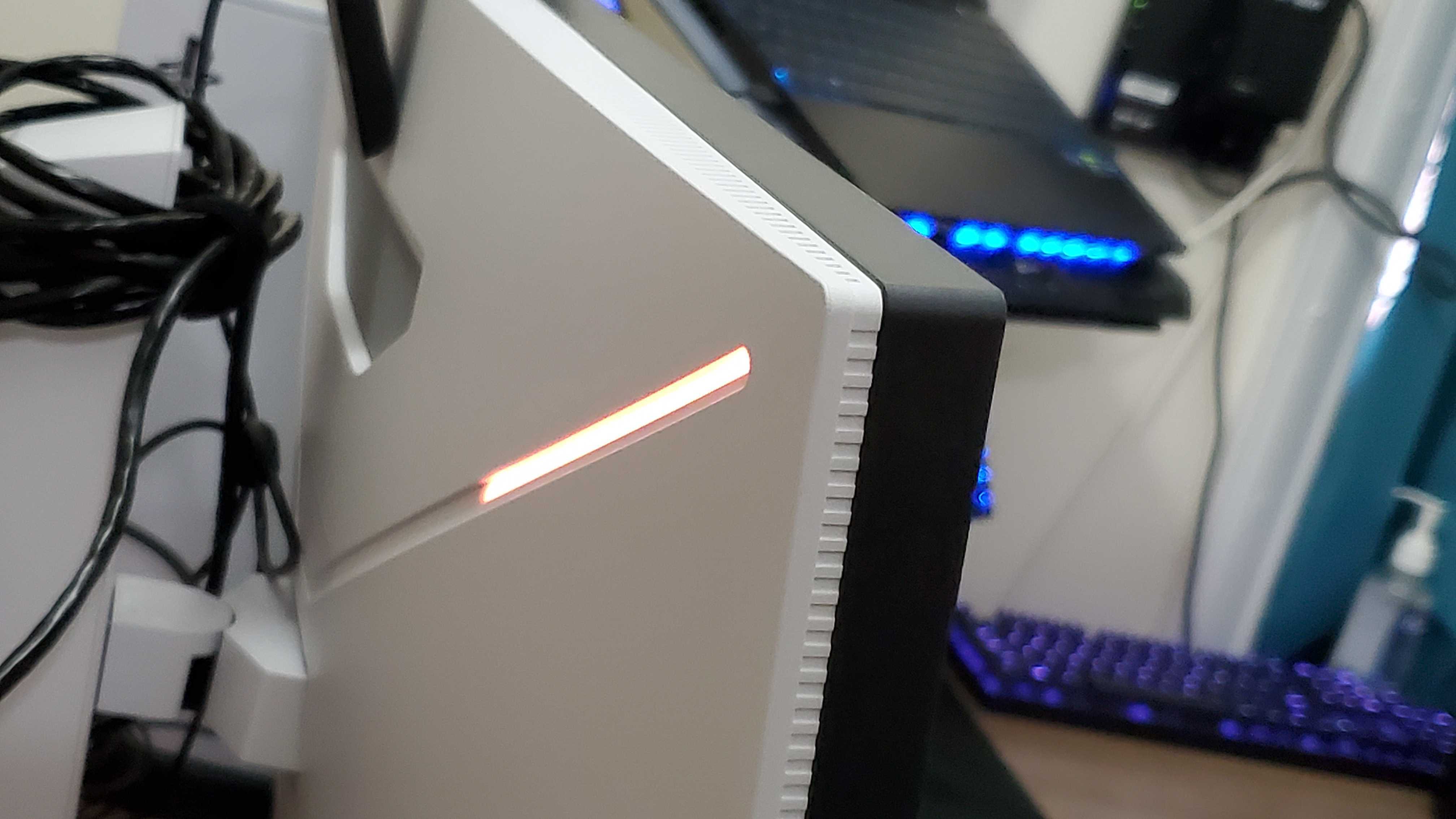 The build quality of the EX3210U is premium. The white back panel is utterly sleek and futuristic that's stylish yet minimal – perfect for those who prioritize the PS5 (my console of choice.) Because it's an IPS panel, a standard for most high performing monitors, you'll be able to get minimal back light as well as amazing viewing angles for those who decide to lean left or right; just be sure to adjust the screen settings before jumping into your favorite games – the defaulted settings are not to be desired, as is with most monitors. Additionally, IPS monitor tend to give the best response for gaming. The biggest show for me is its enormous 32″ display – as it sits atop my desk, I am floored with how perfect the size is for immersive and competitive gaming. The bezel is also pretty much nonexistent which is very nice. Comes with a V-shaped silver stand with inner red color embedded; it's actually quite stylish – and for those that would like to mount, it's VESA certified of 100×100 mm.
You have a few choice inputs for most optimal gamer – It'll suit well for those that have a custom PC and a single gaming console, but there's an extra HDMI slot if you desire more consoles connected. Here are the inputs: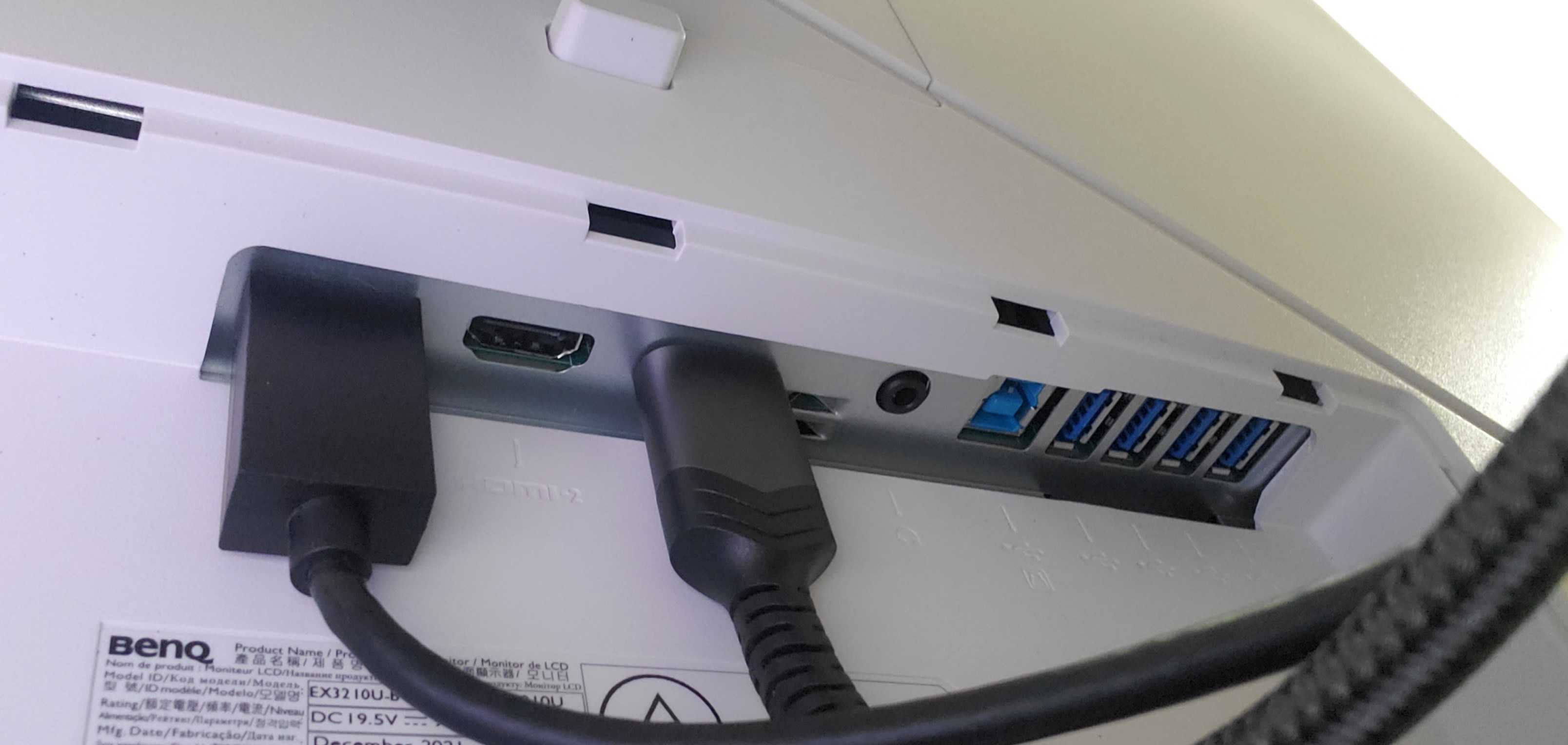 Additionally, a built-in speaker is embedded under the frame of the monitor – it's TrueSound by TreVolo which I found to be absolutely boom-y and spectacular. Sound clarity is there with very minimal distortions. Surround Sound, bass and treble are ever-present thanks to its amazing audio drivers.
Tune to Near Perfection
The EX3210U IPS display is the key factor for players myself – how much backlight bleeds into the monitor? what are my angles before it starts to distort? is the 32″ design too big, or enough to make a difference in my overall gameplay? It is safe to say, after rigorous gameplay testing that it checks the box of each of my questions, gracefully.
The viewing angles are pretty generous, especially when playing close to the monitor – you'll start to see the backlight bleeding into the image about 10? past the maximum vertical/horizontal threshold – meaning if you physically tilt your monitor up/down, left/right at ~15?, you'll start having backlight bleed into it ~10? past that mark. I think it's great and the further you adjust the settings, the better your contrast level would be when viewing at those angles.
But the backlight quality is quite strong even after perfect gamma correction – the dark scenes are excellent, but for a person who is constantly aware of the backlight, I found it diminishing my overall experience because the blacks aren't truly black because of the brightness from backlight; this is where the perfect becomes near-perfect.
The OSD Menu is designed pretty much the same as the rest of BenQ's excellent monitors; you have a joystick at the bottom-right of the bezel that makes navigating pretty seamless – additionally, this monitor comes with an actual remote that has simple quick selects such as volume, HDRi, inputs and power controls. I truly though having this remote would be cumbersome, but I found myself using it more than anticipated.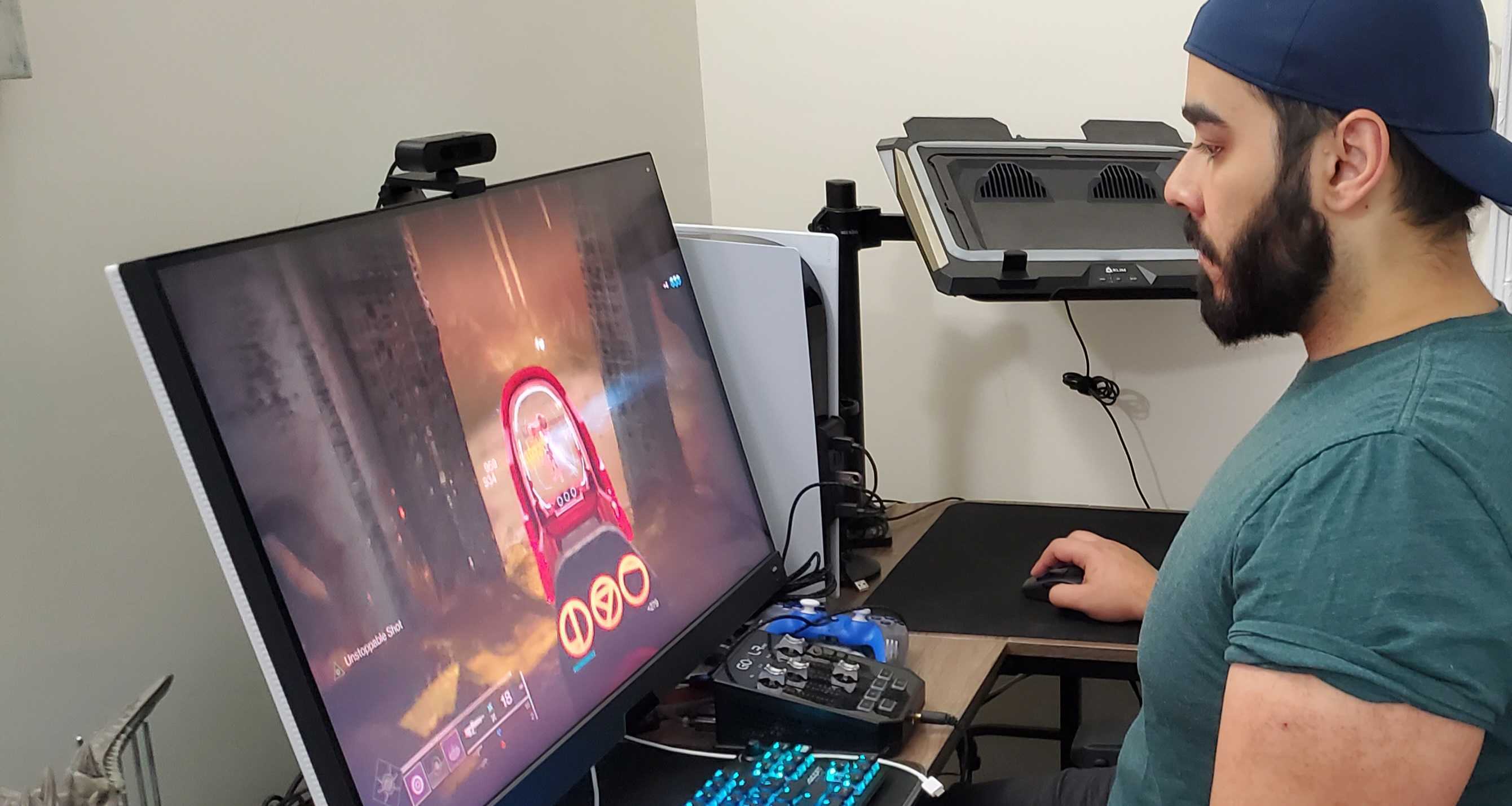 My biggest concern with the OSD is its limitation of screen correction; each of the 6 modes has about 5 options to select, 2 of which are greyed out based on the selection. You can rotate the 3 selections to whatever correction you desire, but that also limits the other corrections; I find myself constantly funneling the menu to correct whatever I need like brightness, contrast, color, AMA and so on. It's an intuitive design with a rather frustrating navigation input.
Response time is just as promised – FreeSync Premium brings it down to 1ms response at 4K and enabling VRR on consoles really helps finalize the edge. As expected, if you want to further reduce response at the cost of resolution, you can increase AMA settings – it'll help but you will be suffering incredible ghosting artifact – not recommended if you ask me.
Conclusion
The Mobiuz EX3210U is the finest choice for those next-gen owners that desires a competitive edge at no cost to immersion; even with its minor issues, it'll hit all the bells and whistles you'll ever need this generation and, I daresay, the next one too. Look no further when inspecting this badass hardware because it's damn near perfect.
REVIEW SCORE 9/10
For more on BenQ's Mobiuz Monitors and more, follow me on Twitter and other social media here.