When it comes to gaming monitors, ultrawide displays usually aren't the first choice for gamers. This is because of the unusually wide 21:9 ratio, which is really more suited to movies than gaming. However, that doesn't mean you can't use them for gaming, especially if the specs are good. Enter the Viotek NFI29CB, their 29-inch ultrawide gaming monitor, featuring a resolution of 2560x1080p and 75Hz refresh rate on an IPS panel display. I usually go for ultrawide monitors because I don't only use them for gaming, but for work too and nothing really beats the amount of desktop space you get when you use an ultrawide monitor.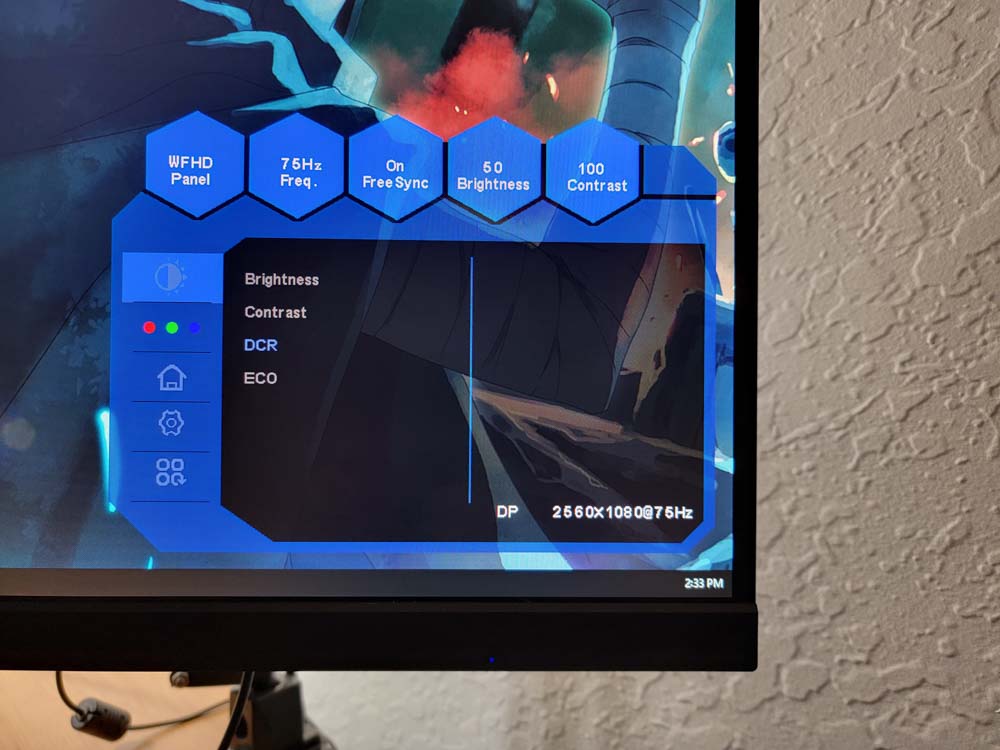 SPECS
The Viotek NFI29CB has a feature set that is not too bad for gaming. It's a rear-lit, LED IPS display with a 1080p resolution and a refresh rate of 75Hz. The display features the full 122% sRGB gamut for a wide range of colors and details that is supposed to have inky blacks and brilliant whites.
Other notable specs include a 178-degree viewing angle, HDR enabled, AUX jack for audio, 2xHDMI 1.4 ports, and 1xDisplayPort. The monitor is also Adaptive Sync ready for use with AMD FreeSync, Gameplus Crosshairs, an anti-glare treated screen, and a blue tint filter. The box includes a power adaptor and cables along with a DP cable.
For the hardcore gamer, the 75Hz refresh rate is probably a bit low, but for most casual gamers, this is the minimum you want to go to. You usually want something at least 90Hz, but you probably won't notice a difference between 75Hz and 90Hz anyway.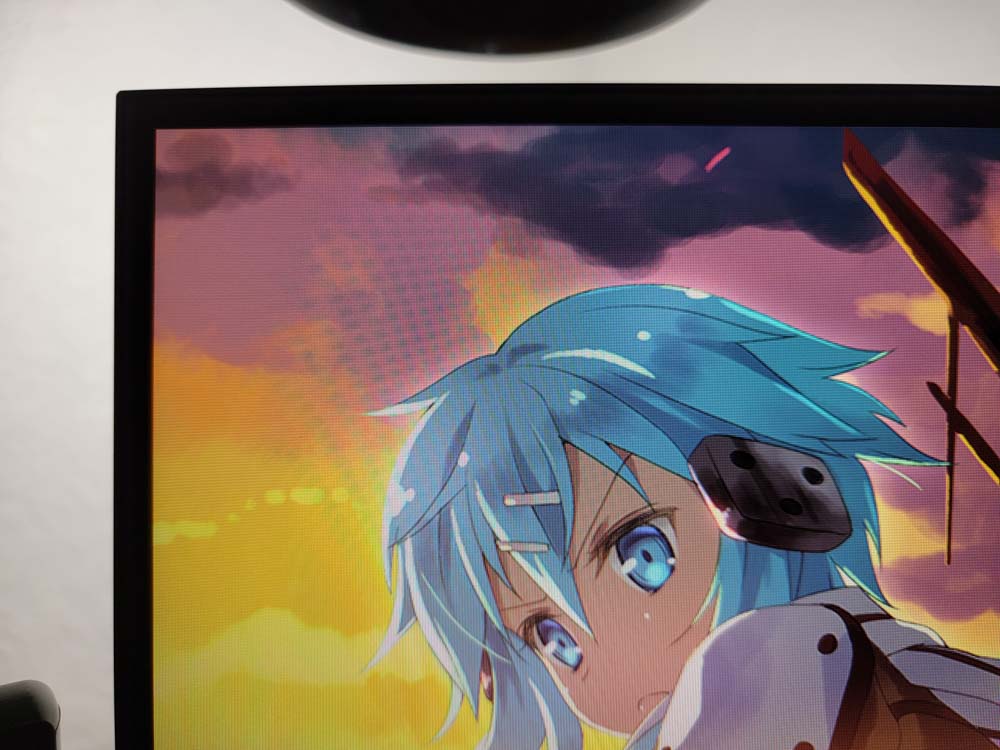 DESIGN
This is where the Viotek NFI29CB really shines. It is one of the thinnest monitors I've ever used, at least at its thinnest part. At its thinnest part, it's about 1/4″ and this is for about 2/3 of the monitor. the rest of the monitor is about 1.5″ in thickness, which is mainly at the bottom where the base is. Even though it isn't all really thin, it's still very impressive how thin it is up top.
I also really love the aluminum frame and what appears to be a glass back. The portion that is thick is made of plastic. The rear also features a large Viotek logo that lights up when the monitor is on. There's no way to change the color though so it only appears as a bright white.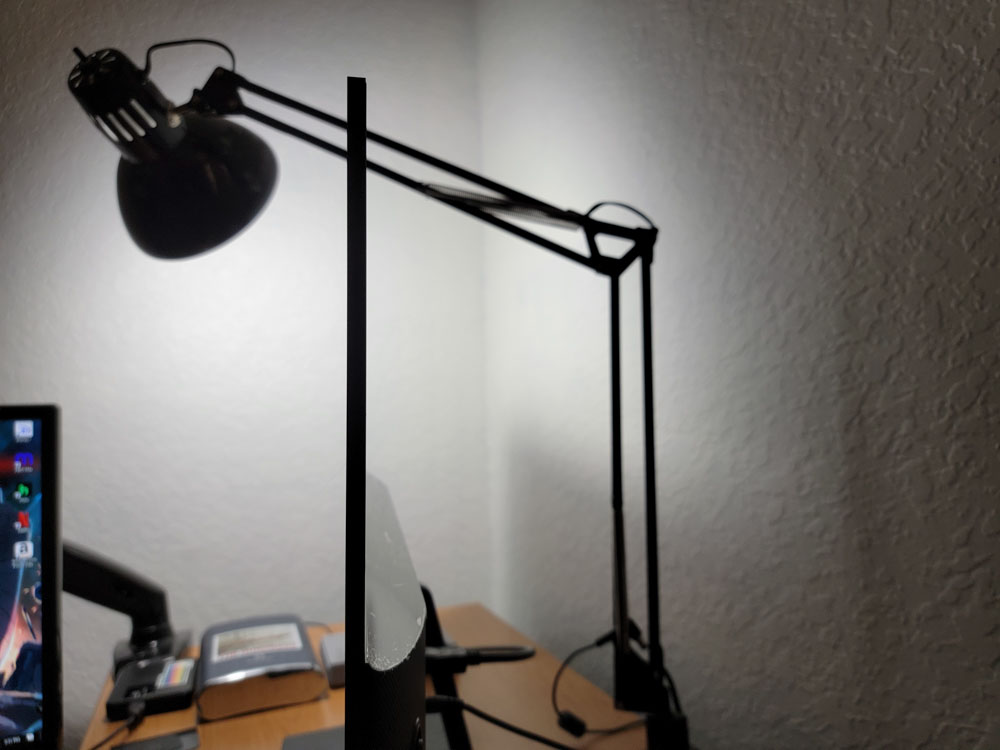 Upfront you'll notice some really slim bezels, which make the display portion of the monitor look huge. There are no buttons in front, as that is located on the rear of the monitor and overall, the front looks very clean and modern. This monitor has a lot of hard edges too and keeps everything looking sleek and slim.
The stand even has a modern look, though it's not as functional as some of the other Viotek monitor stands I've seen. This stand only allows for tilt adjustment and not height or swivel. I kind of wish it had height adjustment as well as it would have been nice to be able to lower it a bit.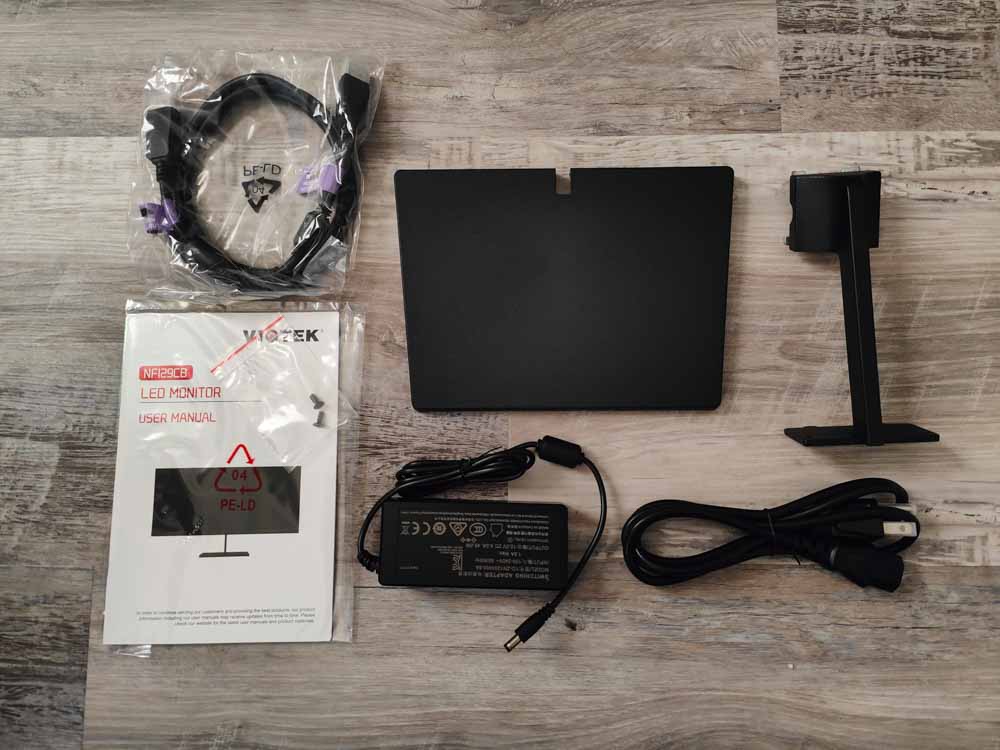 EXPERIENCE
The Viotek NFI29CB is a well-designed, ultrawide monitor that will look good on your desk. Though you'll be more impressed with the picture quality, after you have it set up properly that is. With other Viotek monitors, I really didn't have to do much for the picture to look normal, but for the Viotek NFI29CB, I really had to tinker with the settings to get things to look right.
Let me explain. I run a dual monitor setup usually so I'm able to compare at least what Viotek looks like next to my daily use LG ultrawide. Upon startup, the Viotek already didn't look right. The colors looked really washed out and just overall off. I had to go into settings and turn the color settings sRGB and then over to the HDR settings and switch that to auto. Then in Windows, I had to turn on HDR mode for just the Viotek. With that, the colors looked pretty much just like my other monitor.
Basically what I'm trying to say here is that there is some tuning required if you want the proper picture for your needs. Aside from the color issues, the rest of the experience has been pretty good. Games look great on it and even at 75Hz, they seem to run smoothly.
I should also point out how light this monitor is. It only weighs about 8.15 Lbs which means you should be able to also mount it on those adjustable arm stands if needed without any issues.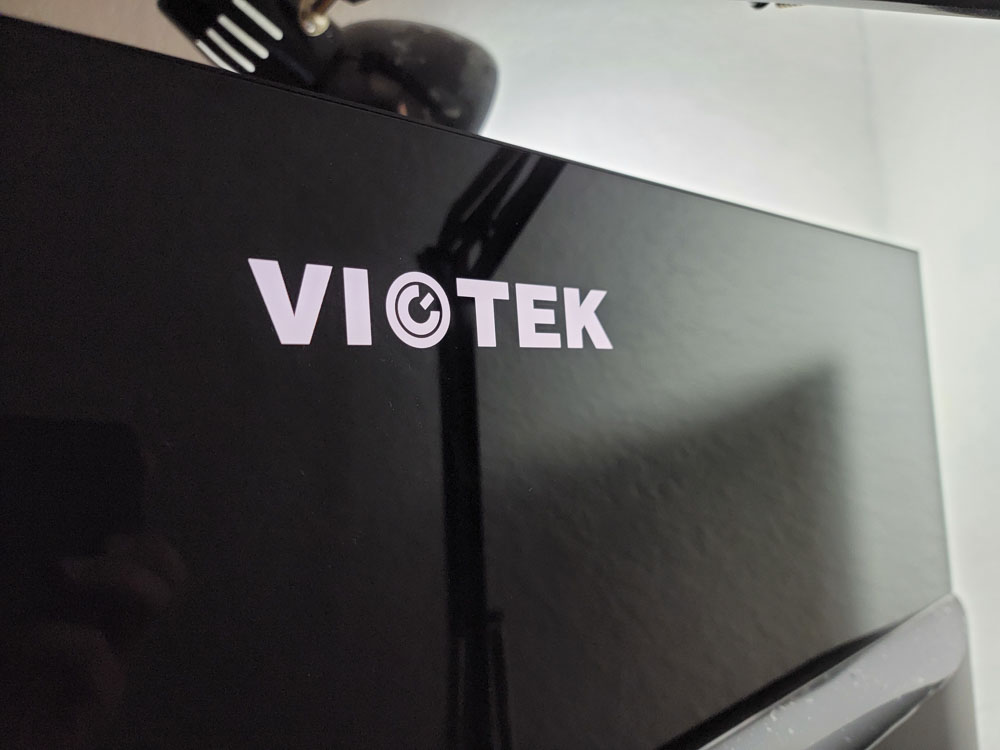 FINAL THOUGHTS
If you're looking for a 29″ ultrawide monitor for either gaming or just work, the Viotek NFI29CB is a very competitive option in both performance and price. I like the fact that the monitor is very modern looking and the thin bezels really make it stand out. Not only that, I was seriously impressed with just how thin and light this monitor is.
While the colors took a bit of tinkering to get right, once that was dialed in, the Viotek NFI29CB is near perfect. The colors really pop and overall, games and movies look great on it. There are no speakers on this monitor, but there is an AUX out jack on the back so it's possible to hook up speakers to it if need be.
Lastly, Viotek does offer a 3-Year Limited Warranty for dead pixels.