Oppo is a brand you've probably never heard of here in the United States and that's mainly due to the fact that it isn't sold here by any of the carriers. You'd be surprised to hear that Oppo is actually a very large smartphone manufacturer and is ranked in the top 5 globally in sales. They are based out of China and have been producing phones since 2004, with sales in the Chinese domestic market as well as India, Southeast Asia, Africa, Australia and Europe. I'm pretty sure eventually we may see the Oppo brand come to the US, especially if they keep producing interesting devices like the new Oppo Find X5 Pro, their latest flagship and definitely a phone that should be able to compete with the big boys.
Disclaimer: Oppo sent us a Find X5 Pro to evaluate in Glaze Black. This is a global unlocked unit with 12GB RAM and 256GB storage. W will be using this with AT&T here in Miami, FL.
I should state that this is not going to be a full review seeing as we only just received the unit a few days ago. Instead, this is our initial impression of the Oppo Find X5 Pro taking it out of the box and turning it on for the first time.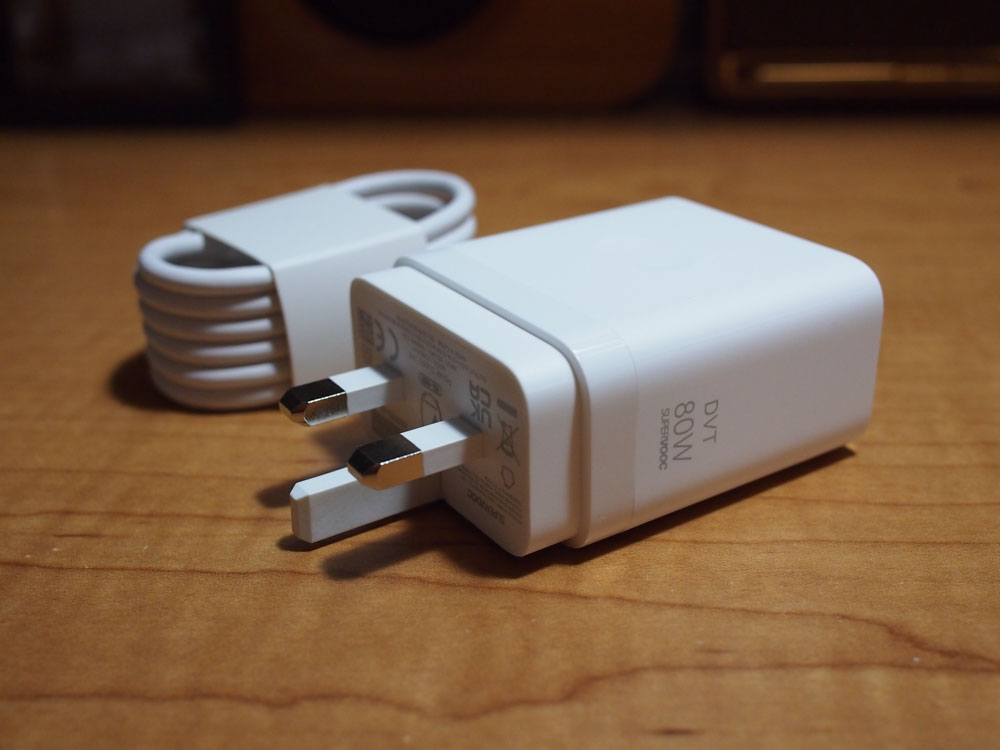 DESIGN
For starters, let's start with the box because the Oppo Find X5 Pro comes in a full-sized box, a box size that was more common a few years ago but is now an endangered species. We'll get into why the box is so large later, but you can most likely guess why. Anyways, the box is mostly entirely grey with a black bottom and a huge number 5 on the front along with the product name. It's not the best-looking box I've seen, but it's also not the worst. The box is also labeled with the Hasselblad logo so you know there's something special inside.
Opening the box, we get to the good stuff. What's included in the package is the phone, a case for your phone, some documentation, the sim tray tool, a charging cable, and OMG a charger! But, since this is an international version of the phone, it's not a normal charger so you won't be able to really use this in the US without an adaptor. I do find it interesting that it came with one and not only that, it's an 80W charger too, which is insane. In this day and age when both Apple and Samsung no longer include chargers, it's refreshing to see other brands that still do.
Now let's get to the phone.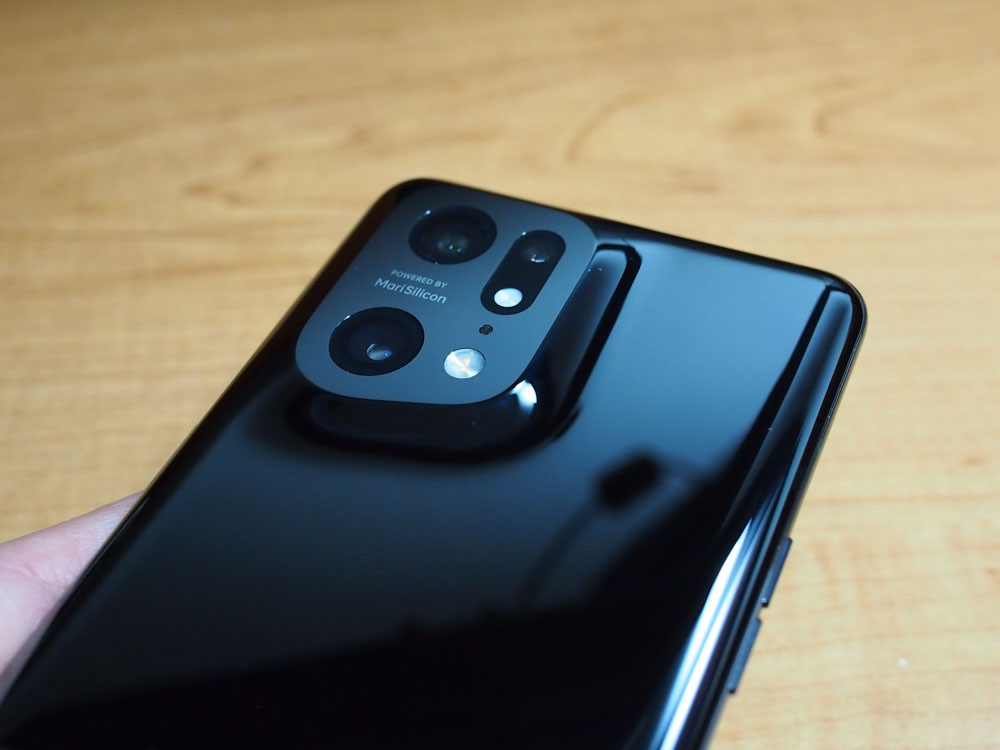 Upon first glance, the Oppo Find X5 Pro looks like pretty much every other flagship large phone out there. It's for a 6.7″ QHD+ AMOLED display (Flexible/LTPO) covered in Gorilla Glass Victus. It has a screen ratio of 20:9 so 1440×3216. Just as a comparison, it's about as tall as the Samsung Galaxy S21 Ultra, but just a hair slimmer. It does make the phone a bit easier to hold since it is not as wide. The display here too is curved at the edges, so it's not flat. The curved edges give it a more premium look.
There is a front-facing selfie camera and the one here is located on the upper left-hand corner. You'll also notice that the phone includes a screen protector already installed that you can choose to leave on or remove. We kept ours on.
Anyways, it isn't until we get to the back of the device that we begin to see just how different the Oppo Find X5 Pro is from others. For starters, it does not utilize glass. Instead, Oppo chose to go with ceramic, a material that is stronger and more durable than glass. This allows Oppo to create a camera bump that flows smoothly into the body. It's a very unique look, especially since it's not symmetrical.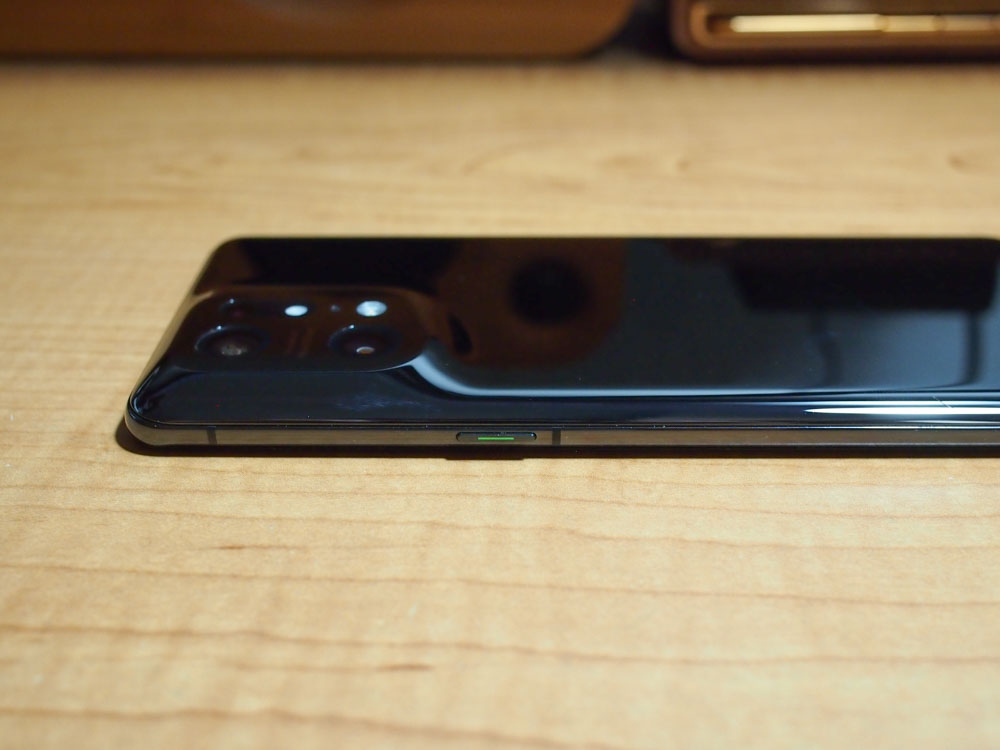 We should also talk about this Glaze Black color which is something otherworldly. It's not black like you'd expect black to be. Even a really glossy black still looks black. On the Oppo Find X5 Pro though, the black almost resembles the look of a tinted mirror or dark chrome. It is very reflective and probably the nicest version of black I've ever seen that is shiny. What else is nice is the fact that it doesn't seem to pick up fingerprints that easily. My hands are pretty clean though at the moment so not sure yet how the finish will look if my hands get sweaty later.
Next up, there is a metal frame that runs along the border. It's smooth, very curvy, and is color-matched to the Glaze Black rear. There's not much particularly special about it. The buttons have been separated where the volume is on the left and the power is on the right. The bottom of the phone houses the sim tray, charging port, and speaker. The other speaker is where the earpiece is.
Since this is 2022 now, there is no AUX jack and there is no expandable memory. This is pretty much the norm now.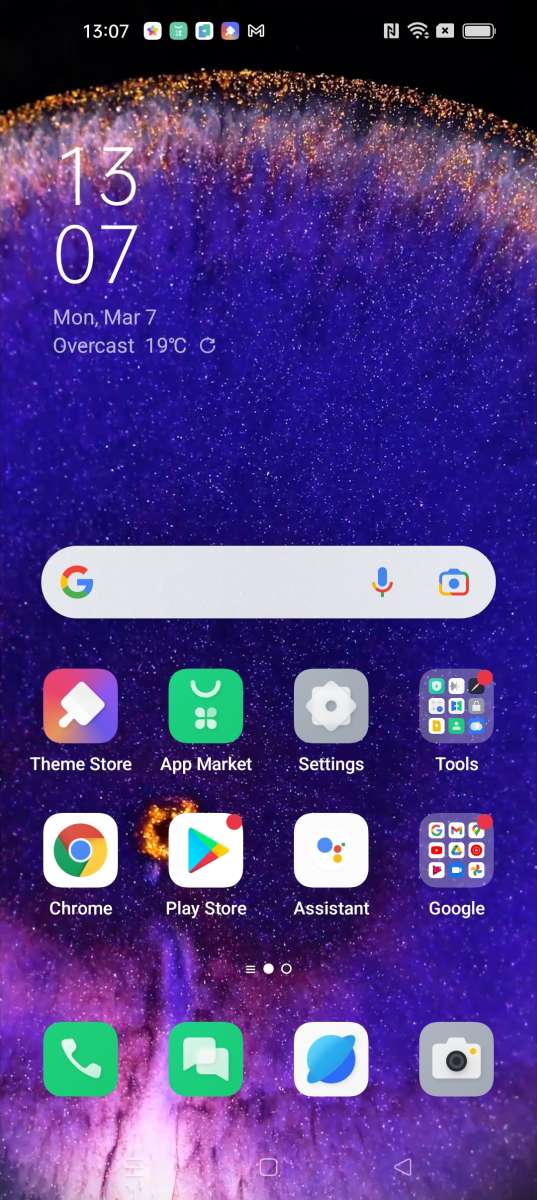 SOFTWARE
We're going to very briefly talk about the software and what we've noticed so far after turning it on and setting up our accounts. For starters, holy moly is there a lot of bloatware on here. Luckily, you can uninstall a whole bunch of them. However, there are some Oppo apps that can not be disabled or uninstalled. We'll run through these in a separate post but I was able to uninstall quite a bit. Much of it is international apps, so there's no reason for you to have them here in the US anyway.
The rest seem to be a combination of Google apps and Oppo app or reskins but for the most part, once you delete all the bloat, you're left with a pretty lean phone.
The Oppo Find X5 Pro runs ColorOS 12.1 which is basically Android 12 with a ton of extras. We'll get more in-depth with this on our full review later, but there seems to be a lot you can customize as well as some stuff we haven't seen before.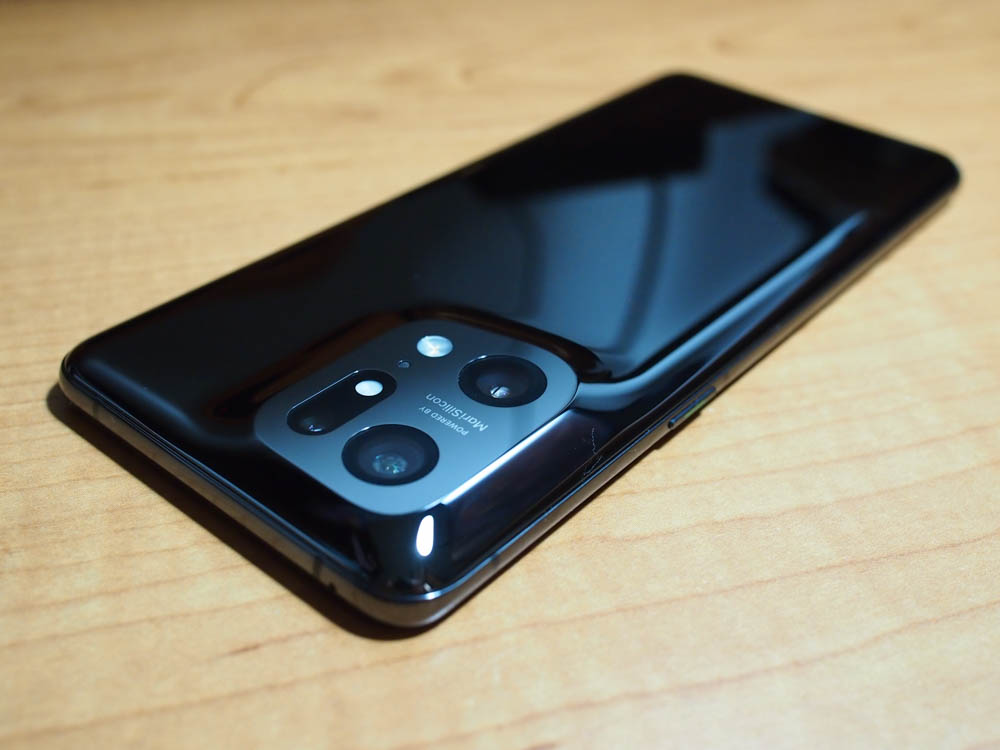 THOUGHTS FOR NOW
I will say that after years of checking out new phone releases, there's very little that excites us these days. Incremental updates aren't very exciting, but every now and then you come across something that catches your attention. With the Oppo Find X5 Pro, I'm I will say the look of the rear panel definitely caught my eye when I first saw it. I was impressed with the white, but after seeing this Glaze Black in person, I'm glad they sent the Glaze Black.
Secondly, I'm really excited about checking out the Hasselblad tuned cameras combined with the dedicated MariSilicone X imaging processor. I've seen some examples of crazy nighttime photos and videos so we're eager to try that out.
Other than that, the Oppo Find X5 Pro looks like a real capable phone with beautiful looks and hardware to back it up. Hopefully, this is true after we get more time playing around with it and whether or not it's worth your time and money to import one.
You can check out the Oppo Find X5 Pro on Amazon. The Glaze Back version isn't on sale yet, but the Ceramic White one is.