Upcoming Open World Survival Crafting Shooter from Samar Studio
Samar Studio has announced that its upcoming debut title The Front, an open-world survival crafting shooter game, will launch in early access on October 11, available on Steam and Epic for $19.99 USD. Players will receive a 20% discount at $15.99 USD if they purchase within the first week of release. Wishlisting is available now on Steam and Epic.

The Front is a post-apocalyptic sandbox world littered with various mutants and rival factions. Players must fight against brutal imperial forces, thugs, and rebels in open-world warfare that will determine the fate of humanity in this war-torn land. Team up with friends to explore ruins and sweep away monster colonies; build bases and set up trap towers for defense; upgrade technology to craft weapons and equipment; and pilot tanks and planes to defend your home against unknown and powerful enemies.
Early access in The Front will unlock level 1-60 content, where players can progress through the ranks and unlock more advanced gathering and production equipment, modern weaponry, and a wide range of ground and air vehicles.

Features and Gameplay
Build your own shelter in a post-apocalyptic world — Unrestricted by terrain and unbound by ideas, there are hundreds of building components available to satisfy your imagination

Unique tower defense gameplay — Control the enemy's routes and arrange traps and defensive turrets that can sense and auto-attack incoming enemy hordes including wild monsters, bomb maniacs, stealthy assassins, flying soldiers, and so on

Build your own modern vehicles — Build and drive more than 20 types of vehicles, such as pickup trucks, logging trucks, mining trucks, self-propelled anti-aircraft guns, and helicopter gunships

Logical circuits — Use simple electrical parts to create complex mechanisms to accomplish various objectives, such as an active defense system that detects and attacks any incoming threats near your base automatically

Recruit Helpful NPCs — Use Jammers to capture NPCs that assist the player in combat. In addition, each NPC has unique talents that can aide the player with crafting, such as buffing time, output, and durability

Farming and Cooking — Craft farming equipment to develop your own agriculture through automatic irrigation and crop-growing, and provide dozens of recipes to cook delicious food

Explore the post-apocalyptic biomes — Cross the desert, rainforest, snow, and swamp, explore unknown areas such as underground institutes and military exclusion zones, collect drawings, and grab airdrops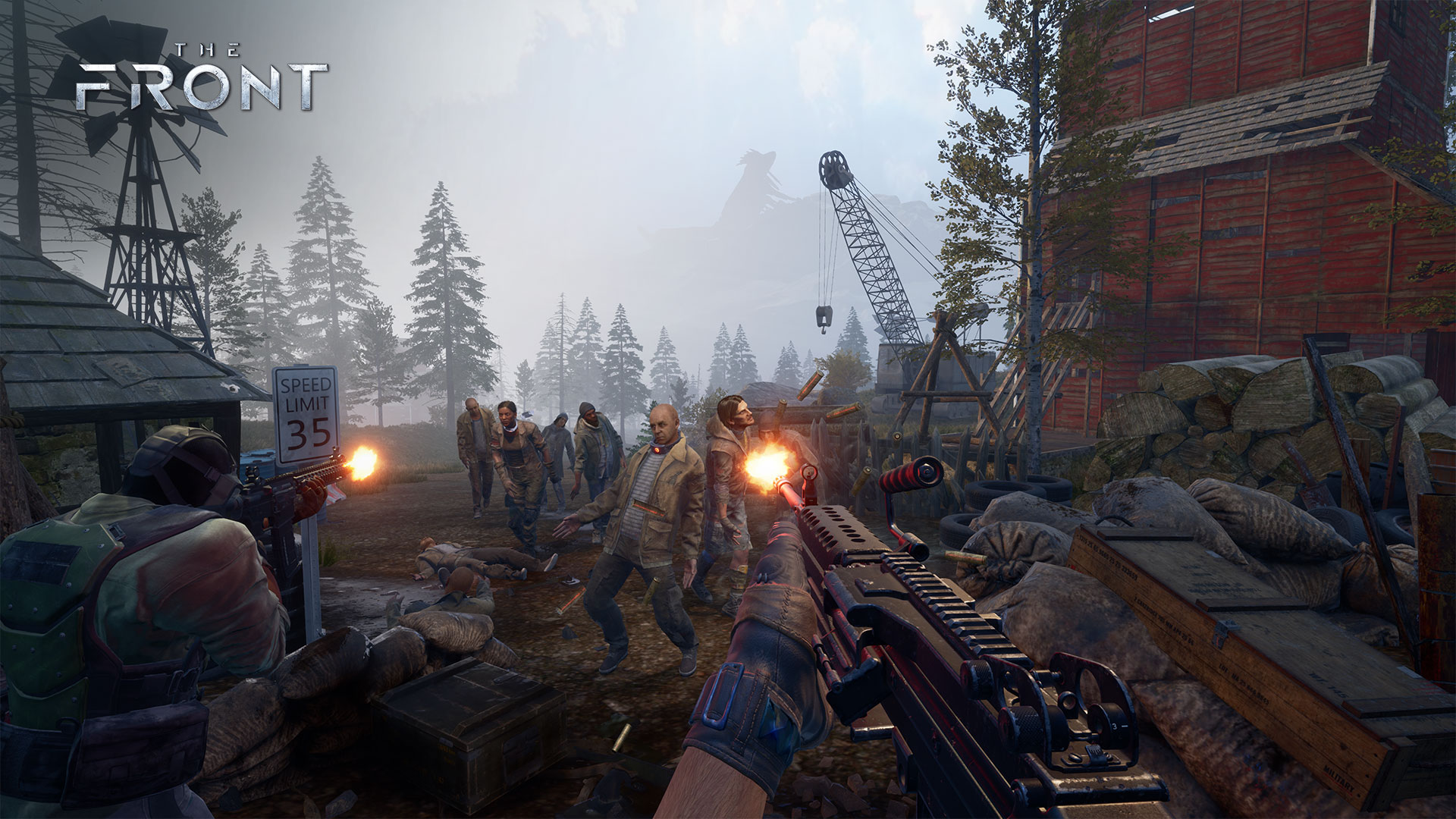 For more on The Front and gaming, follow me on Twitter and other social media here