While wireless speakers are nothing new, it is exciting when a company tries to push the boundaries of what a wireless speaker can be and what it can do. One such company is Monster and the introduction of their Monster DNA One and DNA Max Wireless Speakers. We'll be taking a look at the Monster DNA Max for this review, however, both speakers share similar features with just some small differences between the two. The DNA Max is the larger of the two with a larger battery and a longer playtime.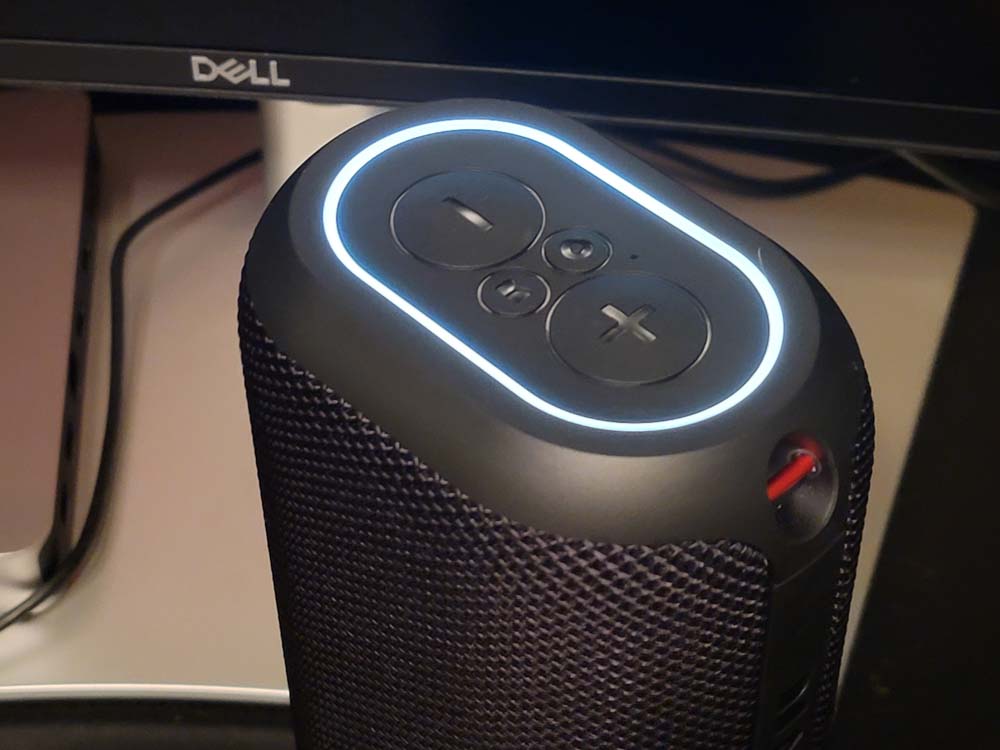 DESIGN
The Monster DNA Max is a relatively large speaker with an omnidirectional design. It has this elliptical cylinder design where each half of it has a speaker facing in that direction. That means no matter how you place it, both sides will get the same kind of sound output, which is a big plus if you want a lot of people to hear it.
It also has really large buttons on top for ease of use. These are surrounded by an LED ring that lights up different colors depending on the mode. Minimal buttons mean that it's actually super simple to use and operate.
You might also notice that it has one USB-C port on the side, but that's not used for charging. That port is instead used for fast charging other devices, such as your phone. To charge the Monster DNA Max, you'll be utilizing the included Qi Wireless Charging base. Apparently, this is the first portable speaker of its kind that utilized Qi charging technology.
On top of that, the Monster DNA Max has a premium look, with its elegant design and woven fabric covering the speakers.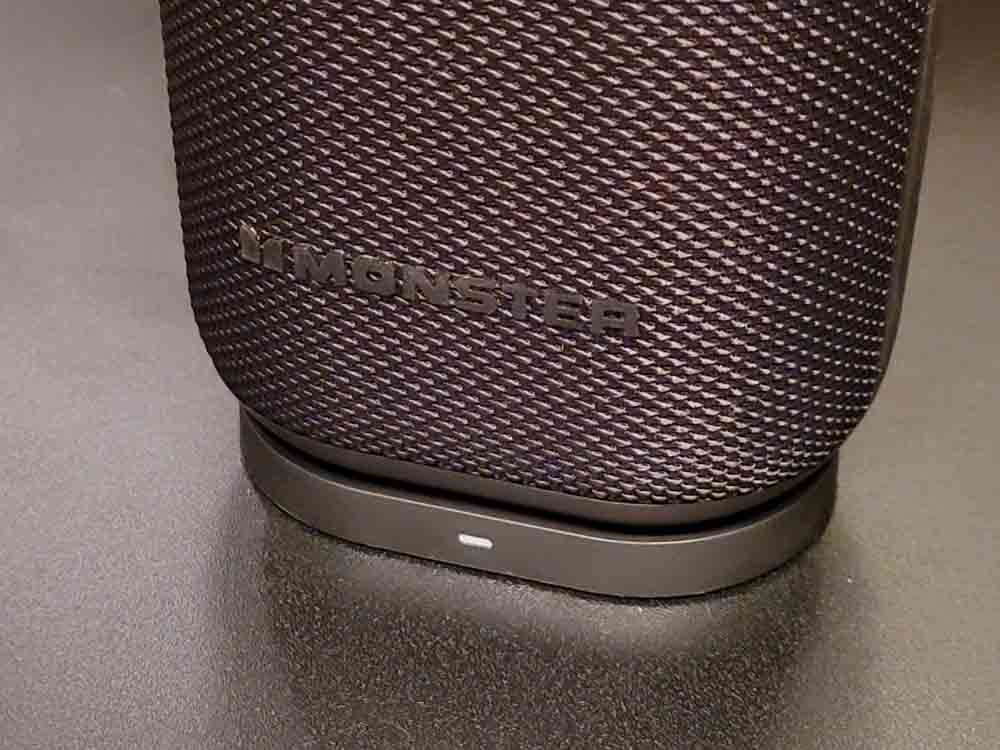 EXPERIENCE
The Monster DNA Max may not look like it at first, but it is a unique speaker. The coolest feature has to be the Qi Wireless Charging. Having to plug a cable into a portable speaker to charge it has always been a pain in the butt. But being able to charge by simply placing it on a Qi Charing pad is a game changer. What makes this extra special is the fact that the inclined Qi Wireless Charging base can also be used to charge any device that is compatible with Qi charging. That means if you wanted to, you could also use it to charge your phone.
Aside from functionality, the audio from the Monster DNA Max is really, really good. I tried this with a whole range of different genres and all of them sounded wonderful. The audio was clear with distinct highs and lows, with a good amount of bass at the low end. The vocals were crisp and even at high volume, I could not hear any distortion. Also, thanks to the 360-degree audio, it didn't matter how I placed the speaker because it sounded great from both sides. This is definitely a speaker that would do well outdoors, like at the beach or pool, and be loud enough for a group of friends to hear.
Lastly, I think it's pretty neat that you can also use this as a charger for your other devices. If you're low on battery on your phone, just plug a cable in and charge it with the built-in battery. I've seen other speakers do this and it's always a nice extra to have.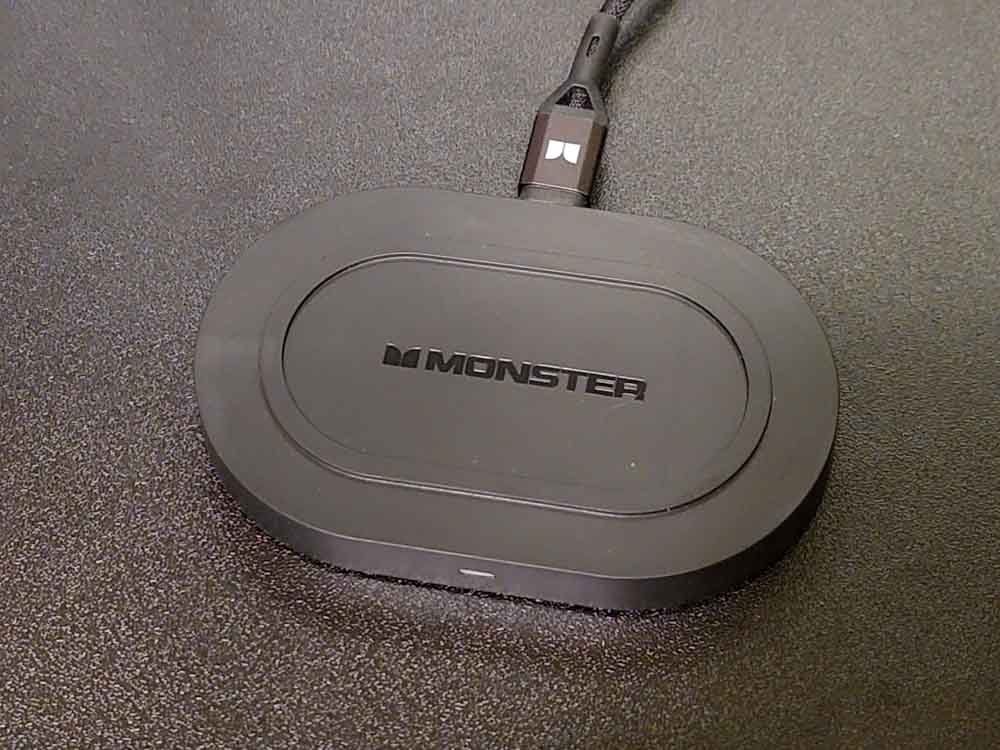 FINAL THOUGHTS
The Monster DNA Max is a really good speaker. There's really nothing negative to say about it considering it has amazing sound, looks, and features. I love the wireless charging and the easy-to-use buttons. I also like that though this is a big speaker, it's not bulky and it's easy to carry around.
All of this makes the Monster DNA Max an enjoyable experience, one that is well worth the price of admission.