There are a ton of companies out there now vying for your business when it comes to security cameras, more specifically, cloud-based security cameras. What are these exactly? Basically, these are cameras that are connected to the Internet, 24/7, and can relay information back to you either in real-time or at a later time by uploading recordings of various important events when you're not around. This is especially useful for record-keeping if anything were to happen, which is why they are so popular right now. One such company making these types of cameras is SpotCam, which makes a wide variety of different cameras for any situation. What I'm looking at today is the SpotCam Mibo, which is designed as a pet cam, though you can use it for other activities if need be.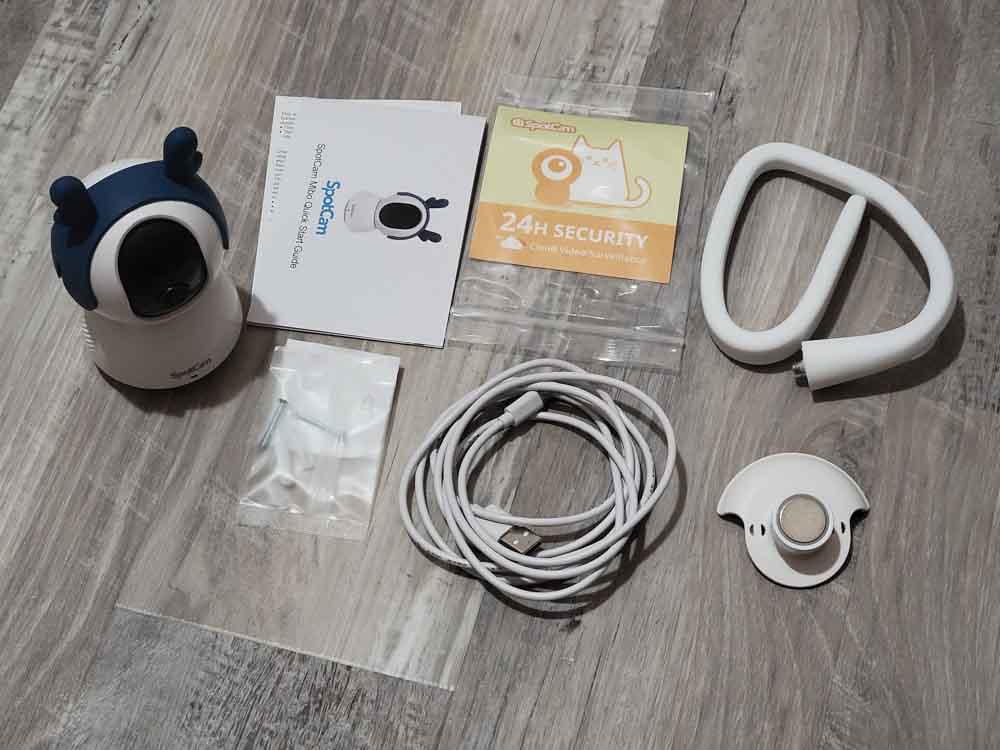 DESIGN & SPECS
The SpotCam Mibo is actually cleverly designed and cute. It sort of looks like a little robot or droid which gives it a very friendly land appealing look. Unlike a robot, however, it can't actually move around to different locations, but because of its design, it can move its "head" around 360 degrees and tilt its camera up and down. What I do find pretty funny about its design however is the inclusion of a headband with ears on it that does indeed give the SpotCam Mibo a funny appearance.
When it comes to mounting the SpotCam Mibo, you can either sit it on a flat surface, you can mount it on a wall with the included wall mount, can mount it magnetically, or can use the included twisty mount to wrap it around oddly shaped objects. Basically, the SpotCam Mibo is super versatile and can be mounted almost anywhere.
Aside from that, you'll also notice that the SpotCam Mibo can be connected over WiFi or via an Ethernet port on the rear of the unit. You'll also notice the one area where I'll ding the camera and it's for the use of a micro-USB port instead of a newer USB-C port. At this point in time, there should be no excuse not to use USB-C.
The SpotCam Mibo actually has an impressive spec sheet. The most important here is that it can record video at max, 2K (2304 x 1296) at 30 frame/sec, H.264 encoding, has a speaker and microphone, and night vision. The camera can rotate 360 degrees and tilt 90 degrees.
Aside from hardware specs, you get human and pet tracking, real-time alerts, two-way audio, cross-platform viewing, and bank-level security. You also get free SpotCam Live for the life of the camera with the option to subscribe to SpotCam NVR cloud storage, as well as other per-care AI services.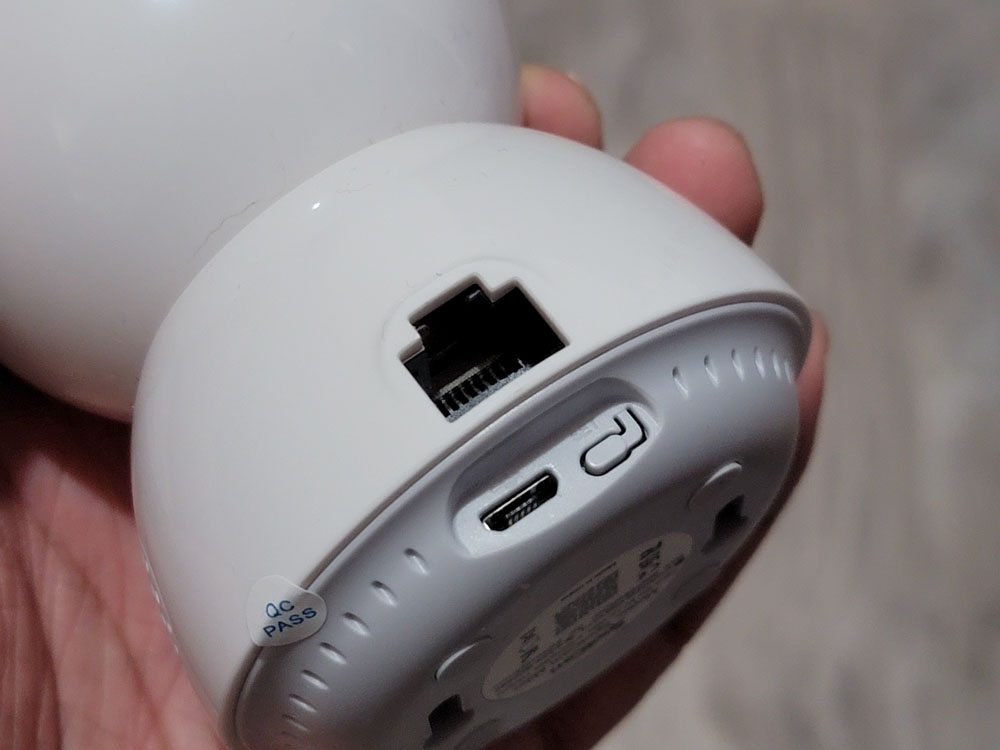 EXPERIENCE
The setup of the SpotCam Mibo is straightforward. Plug in the SportCam Mibo into power and decide whether it's going to be set up as wired or wireless. Also, find a place to mount it with the inclined mounts mentioned above. Then, download the SpotCam app from your respective app stores and then use that to set up the camera. You'll need to have your device connect to a 2.4Ghz WiFi connection however so that the SpotCam Mibo can connect to your network. Not sure why a lot of these security cameras still use 2.4Ghz WiFi but most likely it has to do with range and stability.
Once set up, you'll be able to use the app the view live video from the SpotCam Mibo. My only issue with it that if you're only using the free portion of the software and services, you'll see persistent links and suggestions to upgrade your subscription to one of the paid ones.
Needless to say, it's a little annoying and can mar the experience a bit. If you can get over this though, the app works well.
Aside from that, the camera itself functions quite well. The video quality is really good and the camera is very responsive to movement.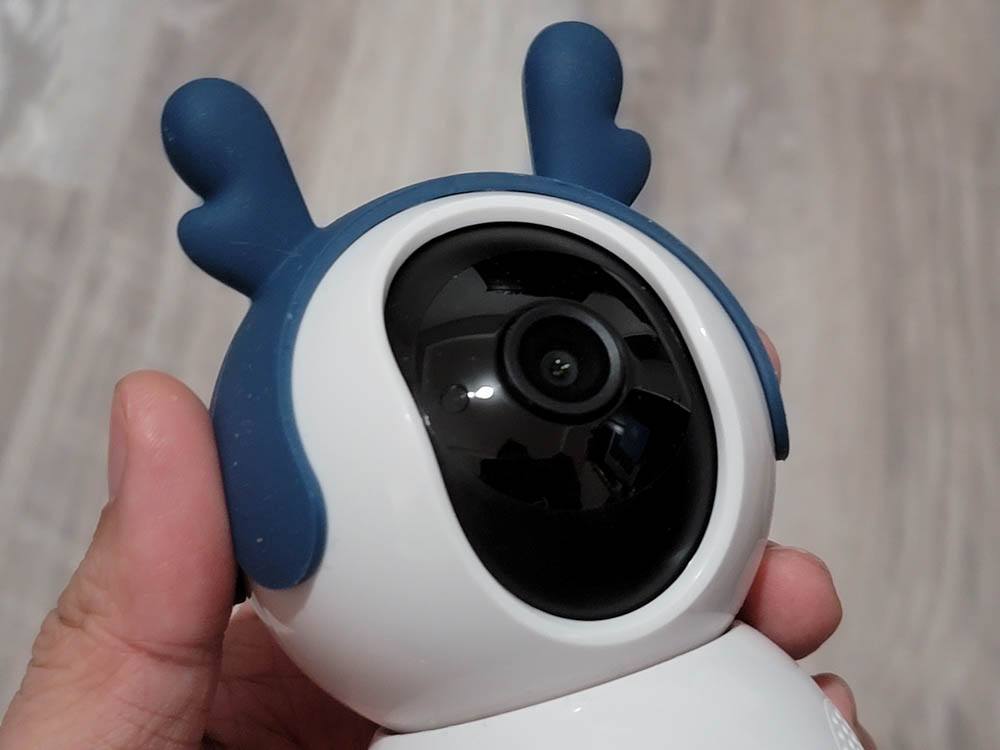 FINAL THOUGHTS
There are lots of choices out there when it comes to security cameras, but not many that focus directly on pets. While I have had some experience with another brand that dealt solely with pets as well, they didn't have a camera that was as versatile as the SpotCam Mibo. The fact that this isn't limited to just facing one direction is a huge benefit and it can be mounted in a variety of different ways.
So with that said, I would say if you're looking for a really good pet cam and one that has a fairly high resolution at 2K, you can't go wrong with the SpotCam Mibo.
You can pick up a SpotCam Mibo here on Amazon.